Well? Are you?
No? Then it is perfectly fine to shift your loyalties. Dogs, not so much. The times of working for a company your entire career have gone out with the beeper clipped to your belt. Company loyalty and job longevity are a thing of the past. Hoomans are very loyal creatures, but in some cases, job loyalties no longer have priority. Hmmm…interesting
You know the game- hunt down your copy of Personal Branding for Dummies (A Wiley Brand) and let's skip through today's reading. Now that you have the book in one hand, you should have a cuppa in the other. Some nibbles should be within reach as well. Ready? Set? READ.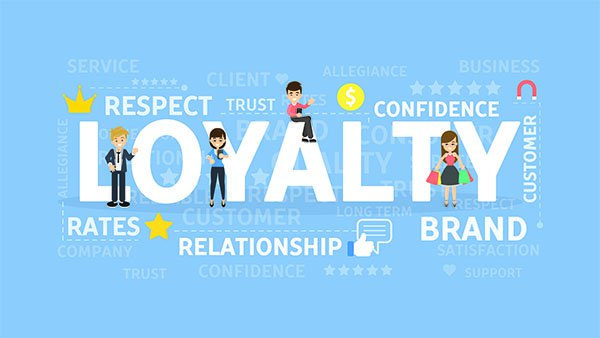 Loyalty- how it works today is that your loyalties will shift to your projects, the people you work closely with, your clients, and your personal brand. Not solely on the company. You must focus on building your personal development, skills, and brand. Build upon the relationship you will have with those you work with. These will become portable gifts you will be able to take with you to other positions and companies.
Once upon a time, people use to depend on others for promotions or raises.
That still happens, sometimes. Hmm…but is that a good idea?
No, you need to be planning three steps ahead. You need to learn and grow, improve and advance, all on your own. As much as you would like to have faith in someone else to help you advance in life, you shouldn't put all your eggs in their basket. If I was holding the basket you can bet I would fall and crack a few cuz I can trip over a chalk line on the pavement.
I was in a situation at a job where I mistakenly shared a really good idea with a coworker who then peddled it off as their own work to any higherup that would listen. I lost an opportunity to someone who wanted the same thing I did, advancement. I just wasn't willing to steal it. You must remember- you aren't the only one trying to move up the ranks.
Can you trust people? Of course, you can. Should you put your future in their hands? No. Can others help guide you? Yes. Should you make your own decisions? Absolutely. You can take or leave advice. You can take the path a coworker recommends or head down a different hallway. These are choices for you to make. At least this way you can't blame them if something goes wrong and they can't take full credit if the plan goes well.

Standing on your own two feet and making choices for your life is part of the branding process. Building relationships is part of the whole. You need to walk the line between being loyal to yourself and others.
Polish your sparkle and just keep twirling.
Find joy. Be joy. Enjoy.
I'm always looking for new friends! 😊
Follow->Like->Share->
This is a link to my mentor's newest book Ace's Odds. It is only $3.99 for an eBook and very much worth a read. Sela Carsen is a true talent with 17 books to her name. If you are looking for a fun read, check her out.
**It says "book 7" in the series, but it is not.  You do not have to buy 6 other books to understand this one. It is a stand alone.
http://books2read.com/acesodds
WRITERS SUPPORTING WRITERS
Other places you can find me:
Twitter: https://twitter.com/TiciaRani
Facebook: https://www.facebook.com/Nella-Warrent-1863744137235991/
LinkedIn: https://www.linkedin.com/in/ticia-metheney-22181476/
Amazon: amazon.com/author/ticiarani
books2read.com/u/bOZe8o