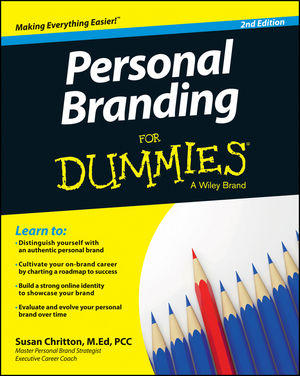 **About a year back I did an entire series on Personal Branding for Dummies. It covered everything from branding yourself to fit into whatever your dream is, and how to brand your marketing style. If this is something you are interested in, then I recommend going back to January of 2019 in my posts. Not to toot my own horn, but it's a very good read and helpful in all areas of branding. I also highly recommend purchasing the book or checking it out at your local library. Support libraries like they support you. **
On with the show… Discovering Your Business Model and Brand.
This is where we discuss why these things are important long before you start clicking away to build a site. If you don't know who and what your company is and who they are trying to draw in, then it will fail. You must understand the business you are in and/or creating. If you don't understand what you are selling, then how can you sell it to a perspective customer? You can't.
Here are 2 main things you must understand:
Your Business Model: is how your company makes money. This is an inward facing process. This is peeking into all the nooks and crannies to see what drives revenue. This is looking at what works and what doesn't.
Your Brand: this is what your product and company means to your customer base. Your brand defines your connection to the great wide open. When your customers think of your company what comes to mind? Your brand.Disney? Mickey Mouse. Rice Krispies? The Three lil Dudes, and so on.
Ticia? When you think of me, first off, "How the heck do you say her name?" and second…What do you think? What is my brand? My brand is to be honest with you and offer you insight into the things YOU and I are interested in. I hope I am doing just that. If not, please let me know so I can alter my trajectory.
Until I hear otherwise, meet me in the breakroom for a refill of our cuppas and to dig around in the communal fridge for a nibble or two. Today I am staring at a bowl of cottage cheese with chopped peaches. Yes, I actually like it. Geesh- don't judge. When the Hubs sees me eating this, he gets a chill up his spine and spins and goes the other direction. He is a hater of cottage cheese. Settle in kiddos and we will continue our journey through Digital Marketing All-in-One for Dummies, A Wiley Brand.
Understanding the business you're in is to understand the role of your product in the life of your customer.  What is the Job To Be Done (JTBD) of your product? The goal is to understand how to solve a problem your customers have.
Here is my example of this. I get the 'I'm munchie but not starving' feeling between meals from time to time. Who doesn't? As we know I am a touch fluffy. Okay! I am more than a touch. Gosh- judge much. Anyway, the last thing I need is to find a bag of candy and go to town on it.
This is where Smoothie King comes in. Yum. You can design your own smoothie or pick from an amazing menu. You can add things like protein powder or extra fiber to fill you up. It really helps with that 'I'm so hungry I could eat my office chair' feeling between lunch and dinner. Smoothie King knew and understood the problem and solved it for their customers. Me, they solved it for me.
Green tea tango with mango, extra protein, and fiber…TAKE MY MONEY! AAARRGGHHH!
Sorry. I think I got a little carried away there.
Please remember that I am not trying to write this book for you word for word. I am skipping a lot of detail. I highly suggest you purchase the book and read between the lines.
Polish your sparkle and keep twirling.
Find joy. Be joy. Enjoy.
I'm always looking for new friends!
Like Follow Share
Twitter: https://twitter.com/TiciaRani
Twitter: https://twitter.com/WarrentNella
Facebook: https://www.facebook.com/Nella-Warrent-1863744137235991/?ref=bookmarks
LinkedIn: https://www.linkedin.com/in/ticia-metheney-22181476/
Amazon: https://www.amazon.com/B-TCH-UARY-Ticia-Rani-ebook/dp/B07NCG46BX/ref=sr_1_1?keywords=ticia+rani&qid=1573745735&sr=8-1
Instagram: https://www.instagram.com/nellawarrent/
Goodreads: https://www.goodreads.com/author/show/18848350.Ticia_Rani
Universal Code: https://books2read.com/u/bOZe8o
#AmReading #BookLovers #Bibliophile #BookAddict #EBooks #LitFict #GoodReads #Fiction #WomensFiction #WhatToRead #bookstagram #Books #BookAddict #BookClub #BookNerd #BookPorn #Comedy #Family #Tragedy #Creativity #HeartbreakinglyHysterical #BookMarketing #SelfPub #AmWriting #WritersLife #urbanfantasy #instaauthor