Greetings all you wonderful word nerds! Today in our journey through Personal Branding for Dummies (A Wiley Brand) we are moving into Part IV- Controlling Your Brand Ecosystem.
Chapter 12- Fashion Your Image to Match Your Personal Brand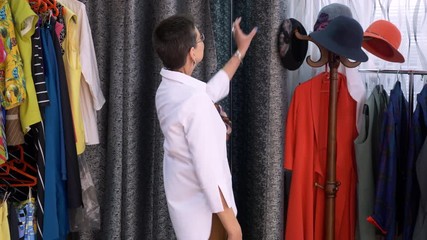 It looks like we are going to step into the dressing room and figure out the image that will fit our brand the best. Your brand is a collection of what you know, say, do, body language, grooming and clothing choices. How you look can have a great impact on how people see you.
Example: For those who are unaware, I wrote a book (link is below) and it is fiction based on the journey through breast cancer. We also know that the pink ribbon is a symbol of the cause. Okay- so, I am not a HUGE pink person but because my book is
based on a life shattering event coated in pink ribbons, I wear pink. I wear pink to writing events, author signings, library reads, and while sitting at my table at the local farmer's market where a bunch of local authors gather to sell our tales.
I wear pink converse, polo, earrings. I have a breast cancer awareness t-shirt that I pull out when the need arises. What you have to understand is that on the day to day journey that is my life- I don't wear pink. Black, gray, white…yup. Pink is very low on my list of colors. I'm not saying it is a bad color its just not MY color. Wearing pink is part of the brand. It is the visual cue as to what I am promoting. It is me marketing a story and pink is my indicator as to what the story is about.
Now, what does this have to do with marketing and appearance- according to a study done by UCLA in 1967 it showed that there are three major categories you are judged by. Verbal earned 7% in level of importance, 38% leaned toward the tone of voice as a selling factor, but visual earn a whopping 55%. What this means is that people get as much from your appearance as they do what you say in a face to face interaction.
Dress the part. Pay attention to your body language. Make sure it does not appear aggressive. Ask someone you trust to be honest with you. Have them share their opinion on what they see and hear. If they say you have "resting bitch face," that may be something you need to work on. I AM WORKING ON IT, SUSAN! Argh…my voice may say all things are right with the world, but my face will give it all away. It's my face! LOL
Have a great day and choose your outfit wisely. Polish your sparkle and just keep twirling.
Find joy. Be joy. Enjoy.
I'm always looking for new friends! 😊
Follow->Like->Share->
Other places you can find me:
Twitter: https://twitter.com/TiciaRani
Facebook: https://www.facebook.com/Nella-Warrent-1863744137235991/
LinkedIn: https://www.linkedin.com/in/ticia-metheney-22181476/
Amazon: amazon.com/author/ticiarani
books2read.com/u/bOZe8o