Finding my way back to the world slowly. Sorry for my absence but dealing with feelings and helping others through the stages of grief can wear on you.
But…I'm here and I am ready to find a new way. A new reality.
Okay, so what have I been up to that may be interesting to you? Well, oddly, I have been on a 10-day smoothie fast that helped me lose 6 pounds and feel great. I know. Bad timing but I needed the energy and believe me when I say, it gave me what I needed. No more mid-day naps. More energy and desire to go to the gym. No more upset stomachs or headaches. I feel mentally clear and a bit more focused on things that need to be done. And…my skin looks amazing!
No, seriously. I was starting to develop crepe-y skin and wrinkles around my mouth and eyes. But they are gone. I am as shocked as you are! Now this didn't happen overnight. I didn't start too notice any major changes until around day 6. That's when I noticed the energy changes. The skin I noticed around day 9 or 10 (I'm now on day 11). I like the way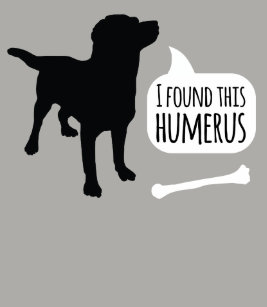 I feel so much that I am continuing. The rules of the game were 10 days of 3 smoothies a day and all the veggies and fruit you can eat in between and water- let's not forget the massive amount of water I have been drinking. To be honest, around day 6 I craved chewing. I mean I wanted to CHEW on anything, so I made the biggest salad you have ever seen. I could have fed a family of 5 with that monster, but it was great. All of it. I ATE ALL OF IT. **Sigh** Hey, don't judge. I was at the point where I was looking at the dog's rawhide as an option.
The hardest part was putting my coffee cup aside. I replaced my beloved coffee with green tea, ginger tea, and lemon lift teas. NOT a good replacement, but I lived which means you can too. BUT- it is day 11 and not only did I have coffee, but I made an amazing smoothie out of it. Bam! I'm awesome! The best of both worlds.
Now if this sounds interesting to you at all, I suggest a good look at Pinterest and all the smoothie options they have to offer, and they have a TON. Find the foods and flavors that will work for you and what you need. If you are looking for weight loss or energy- they have them. Meal replacement- they are in there too. Just be safe and realistic. Now that the 10-day challenge is over my goal is to stay on the smoothies for breakfast and lunch but have a sensible dinner with all the fruits and veggie snacks I want in between. Cuz apparently, I need to CHEW.
*********************************
Polish your sparkle and just keep twirling.
Find joy. Be joy. Enjoy.
I'm always looking for new friends! 😊
Follow->Like->Share->
Other places you can find me:
Twitter: https://twitter.com/TiciaRani
Facebook: https://www.facebook.com/Nella-Warrent-1863744137235991/
LinkedIn: https://www.linkedin.com/in/ticia-metheney-22181476/
Amazon: amazon.com/author/ticiarani