Goals Must Be a Priority
Welcome to my book club! If you are just now joining us, we are reading and learning about personal branding using the book Personal Branding for Dummies (A Wiley Brand). Pick up a copy or just follow along.
**This post seems timely since New Year's resolutions are just a matter of a few days away.  **
Prioritize your goals by time frame-
Okay, so yesterday I touched on the importance of setting goals and making the plans necessary to fulfill them. Let's take that a bit further.
Go back to the list you created and break the list into smaller workable timelines.
Short term- 12 months
Medium term- 2-5 years
Long term- 6-10 years
Breaking your list down into workable chunks of time can feel less overwhelming and it helps you focus on what is important. Think about it like this- if you have the goals to finish your education and get your dream job- you must finish the education FIRST…right? When you break everything down into workable time periods make sure you put them in order of completion.
Okay, now, let's take your short-term goals and write them out in SMART format: Specific, Measurable, Attainable, Relevant/Realistic, and Timely.
Specific:  Example- a general goal would be "Get in shape." A specific goal would be to join a health club and week out X times per week.
If you are like me and you write my base goal would be to "Write a book." But I would break that down into writing X words per day.
Measurable: How will you measure your progress? Pounds, inches, pages? How will you know when you have achieved your goal?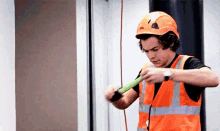 Weight loss- Have a piece of clothing that is your goal to wear.
Writing- typing "The End" is the best indicator of completion. 😊
Education- Degree
Dream job- Moving your boxes to the corner office!!
Attainable: Make sure the goals you set are attainable. If it is too far of a reach you may give up on even trying. This will only cause frustration. You want the goal to be a stretch but not completely out of reach.
Let's continue with the weight loss goal- say you want to lose 50 pounds. That's a lot and can be a daunting idea. But if you break it down to 1 to 2 pounds a week it is doable. See? A stretch but not completely out of reach.
Relevant/Realistic: Remember to set your goals high enough to push you. If it comes too easy- set your goals a bit higher next time.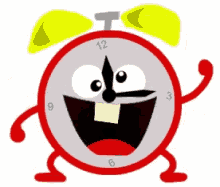 Timely/Time Bound: Each goal should have a timeline attach to it. Without a timeframe, there is no urgency to complete your goal. It is a way to keep yourself accountable.
DID THIS HELP YOU? IS THERE A TOPIC YOU WOULD LIKE TO READ ABOUT? lET ME KNOW IN THE COMMENT SECTION BELOW.
Friends, Find joy. Be joy. Enjoy.
Like me. Follow me. Share me.