Step Two: Preparing Your Submission
How to contact: Query with outline/synopsis and 2 sample chapters with SASE. Simultaneous submissions OK. Reports in 6 to 8 weeks.
English (or your language) please. That is a sample of what you will see if you flip through the pages of a Writer's Market. Let me break this down for you.
:Do not send an unsolicited manuscript to a publisher– ever. If you want to contact that specific publisher, you do it through a query first. If they like the query they will contact you for more information. Follow their submission process.
Second: A query letter– is a letter you send to perspective agents/publishers as a way of selling yourself and your work. You start with an introduction. Give your target a quick, "Hi, this is me." Follow that with a quick, fast, and in a hurry blurb about your book. And then…kiss butt. Now this can be flipped with the intro. You can put if first or last. But the butt kissing is where you tell the person reading your query how you found them and why. Did you find them on the jacket of a book they helped get on the shelves or did you find them in a directory? This is also where you can compare your work with one-three of the books they have represented. That shows you did some homework and gives them an idea of how you could fit into their collection.
: The dreaded synopsis. I have a hard time with these. If I could write my stories in a single page, then they wouldn't be 400 pages long.
> a brief or condensed statement giving a general view of some subject.
> a compendium of heads or short paragraphs giving a view of the whole.
> a brief summary of the plot of a novel, motion picture, play, etc.
* If you bypass these steps then your work can and will hit the burn pile (or in the trash folder in their email).
Mr. Mayer, in his work, The Novel Writer's Toolkit, offers his process to knock out a step or two. He sends a cover letter (query), synopsis, sample chapters, and a self-addressed stamped envelope all in one.
Let's follow some helpful tips and tricks we (Mr. Mayer and I) have learned.
Type it. Handwritten works are not welcome in this process.
Make sure the type is clear. Do not use a fancy font. Go with: Times New Roman, size 12 font, double spaced. This makes it clear to the reader. Some agencies will tell you how to present your work, including the appearance.
If you are going old school mail, then use better paper. Use 20-pound paper and use even better paper for your cover letter (query). Do not use colored paper. You will become a joke around the watercooler and hit the burn pile when the giggles stop.
There should be no visible correction on any of these printed pages.
1-inch margins all around.
As I mentioned before– no fancy font and double spacing. You can get away with a space and a half if you need extra room to get everything on a page.
DO NOT STAPLE. All pages should be loose, including the sample chapters.
Your name and title of your work should be on every page. Put it up in the header. Also, number the pages.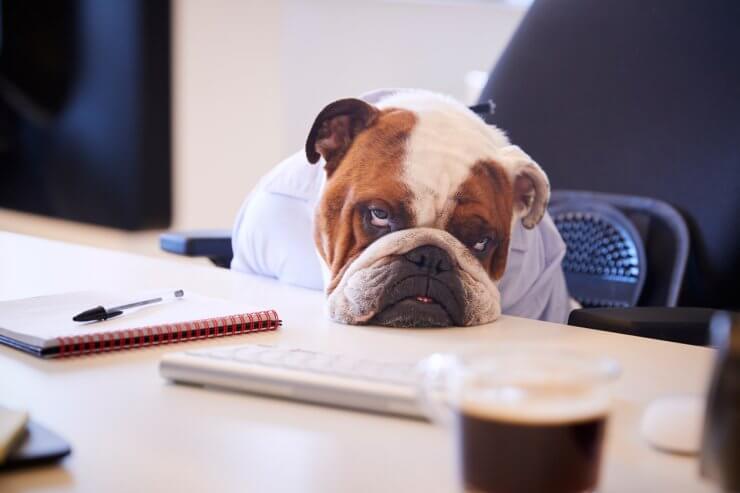 We are going to take a foray into the process of writing a quality cover letter in the next section. Tuck in my friends. It's gonna get…boring. LOL Fill that cuppa and get back to work. I have things to do!
Please remember that I am not trying to write this book for you word for word. I am skipping a lot of detail. I highly suggest you purchase the book and read between the lines.
Polish your sparkle and keep twirling.
Find joy. Be joy. Enjoy.
I'm always looking for new friends!
Like Follow Share
I follow back!
Twitter: https://twitter.com/TiciaRani
Twitter: https://twitter.com/WarrentNella
Facebook: https://www.facebook.com/Nella-Warrent-1863744137235991/?ref=bookmarks
LinkedIn: https://www.linkedin.com/in/ticia-metheney-22181476/
Amazon: https://www.amazon.com/B-TCH-UARY-Ticia-Rani-ebook/dp/B07NCG46BX/ref=sr_1_1?keywords=ticia+rani&qid=1573745735&sr=8-1
Instagram: https://www.instagram.com/nellawarrent/
Goodreads: https://www.goodreads.com/author/show/18848350.Ticia_Rani
Universal Code for O-B*tch-uary: https://books2read.com/u/bOZe8o
Universal Code for Sin Full: http://books2read.com/u/m2Vdqd
Amazon: https://www.amazon.com/Sin-Full-Nella-Warrent/dp/B0858V1PY2/ref=sr_1_fkmr0_2?keywords=sinful+nella+warrent&qid=1583163265&sr=8-2-fkmr0
Author Page: amazon.com/author/nellawarrent