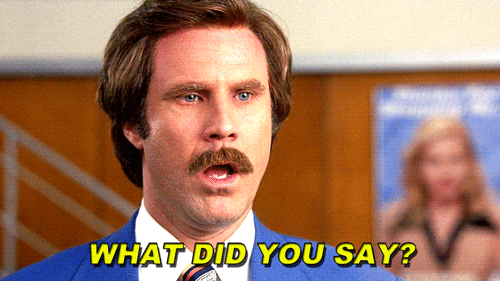 Dialogue
Psychologists say that a large part of communication is nonverbal, and if you have ever had a conversation with me, you would know the best part are the faces I make. This makes having a chat with me less entertaining now that we are all wearing the all-important masks. Now, this also makes writing conversations a little more difficult. You, as the writer, must write these quirks in. Bouncing eyebrows, hand gestures, lifting a cuppa to take a sip, curling a lip in disgust, flaring nostrils in anger…these gestures are up to you to draw using words. No pressure. What you need to keep in mind is you must cement your characters in a place where they are doing something. Otherwise you have floating heads, chatting as they bounce their way through the universe.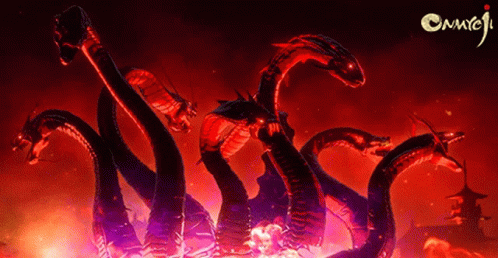 Ha! Floating heads! We had this conversation in one of my writer's groups. The floating heads were described as 'Dancing Hydra' heads. It was so funny we got t-shirts. Mine says 'Hydra Killer' and I absolutely love it. Anyway- we are an odd group of friends.
Quick! Grab your cuppa and meet me in the kitchen/breakroom. I have an appointment in a little while and need to get this post up. You grab some nibbles while I get out the reading rug. I have my copy of The Novel Writer's Toolkit by Bob Mayer. Get yours and get over here. Flip to page 123. We are at the bottom. And…GO!
Purposes of Dialogue
It's more than just the talkie-talkie part of the story. Yes, your characters need to talk to one another but it's more than that. It can be a way of gathering information, advancing a storyline, or adding to conflict. Don't forget to show motion as you write dialogue. Does your character pace when they are on the phone? I do. Does your character run their hand through their hair? Chew on their lip? Sit? Stand? Tap dance? See- there are tons of options.
Consistency. If you are writing…Longbottom, from Harry Potter, you write a character who is wimpy and shy. You don't write him with a snarky attitude or big and bad. You have to make him consistent.
You can actually disrupt your reader by changing the voice of a character. Even when Longbottom stands up to Harry and friends in The Sorcerers Stone, his voice wavers, and cracks. Consistency, my friends.
Dialogue Tags
What is a dialogue tag? Any words you use to indicate who is speaking is a dialogue tag. Some new writers believe they have to use stronger tags to make up for a lack of power in their work. Tags like: he yelled, she cried, he barked, she spat, are believed to be overused. Are they necessary? Sure, sometimes they are beneficial but not always needed. The tag placement is also important. Your options are front, middle, and end. When writing a paragraph, place the tag within the first line. That way your reader isn't waiting to figure out who is talking.
If you have a male and female or other pronoun in conversation it can be easy to pick out who is talking. However, remind us about every four-ish interactions. But if you have two men talking, remind us a little more often who is speaking. It's easier to get confused when you are dealing with two or more of the same gender. Don't forget the quiet one in the corner. Just because they are silent doesn't mean they aren't reacting to what is being said.
Conversations in the real world are much longer than in novels and movies. Get to the point as clean and quick as possible. Yes, characters can and will yammer. But they need to yammer with a purpose. Let them be shy and nerdy and afraid, like Neville. But get the information out in a timely manner. I have read dialogue that made me want to bang my head on the desk. It was just too much. Be careful.
*****
Until next time…have a great day and may your cuppa remain full.
Please remember that I am not trying to write this book for you word for word. I am skipping a lot of detail. I highly suggest you purchase the book and read between the lines.
Polish your sparkle and keep twirling.
Find joy. Be joy. Enjoy.
I'm always looking for new friends!
Like -Follow -Share
I follow back!
Twitter: https://twitter.com/TiciaRani
Twitter: https://twitter.com/WarrentNella
Facebook: https://www.facebook.com/Nella-Warrent-1863744137235991/?ref=bookmarks
LinkedIn: https://www.linkedin.com/in/ticia-metheney-22181476/
Amazon: https://www.amazon.com/B-TCH-UARY-Ticia-Rani-ebook/dp/B07NCG46BX/ref=sr_1_1?keywords=ticia+rani&qid=1573745735&sr=8-1
Instagram: https://www.instagram.com/nellawarrent/
Goodreads: https://www.goodreads.com/author/show/18848350.Ticia_Rani
Universal Code for O-B*tch-uary: https://books2read.com/u/bOZe8o
Universal Code for Sin Full: http://books2read.com/u/m2Vdqd
Amazon: https://www.amazon.com/Sin-Full-Nella-Warrent/dp/B0858V1PY2/ref=sr_1_fkmr0_2?keywords=sinful+nella+warrent&qid=1583163265&sr=8-2-fkmr0
Author Page: amazon.com/author/nellawarrent