Back to Basics
It is important to learn our craft from the beginning, especially if this is your first foray in the journey. To exercise our genius, we must pack our toolkits with the elements we will need for every part of our hike through our stories. In most cases a novice will jump in the river feet first without learning how to swim first. Over the next few post, we will help you to at least tread water. Keep in mind that it takes time to get genuinely good at something. Learning to ride a bike took time. You did not jump on the very first time and do a 10-mile ride. You had to learn to balance and break. Time. It takes time, keep that in mind as we move forward.
Good morning all you shiny happy people! How are you this fine day? Wha…no, I have not been drinking espresso. I, believe it or not, have only had one cuppa this morning. I decided to switch things up and go for a walk around a near-by lake. It was 2.25 miles of ducks, geese, squirrels, and other walkers. It was nice and I got in all my steps for the day. Now I will have a second cuppa. Wanna join me? I think I will have some blueberry cream cheese on toast. What nibble will you be having? I think a breakroom somewhere has donuts. None for me, thanks. I am on a diet roll! Ha. Any-who, grab your copy of The Novel Writer's Toolkit by Bob Mayer and I will meet you out on the reading rug. We are on page 69, Chapter 5.
The Basics
Perspective/Point of View: Perspective is the voice of the writer and helps things move smoothly. If you begin to have issues with dialogue dragging, trouble with action scene flow, and style problems, reevaluate your POV.
Characters: Give your characters the ability to touch the reader emotionally. You can make them loveable or someone the reader will despise. Either way you have a strong connection.
The Idea: You must have a great idea. If it doesn't interest you then how in blazes will the reader get into it. Your idea must appeal to the intellect of your reader. If you don't think your idea is strong enough, you will write a weak story. Dig deep into your idea and see if you can find a spark.
Story: How many books to you have that had great hype but the moment you started reading you were less than thrilled? I have a shelf full of books I heard were great by the masses but the way it was written turned me off. Beware, the story itself can be a major stumbling block. Be strong in your convictions and only move forward if and when it feels right.
Timeline/Pacing: The first two chapters are key in this area. You need to hook your reader quick, fast, and in a hurry (have I said that before?). So, hook 'em fast but don't rush the story. Did I make you shake your head on that one?  You have to give your reader enough to want to keep going, but not so much they figured out the entire story.
Here are a few other things that may help…Mr. Mayer thought so.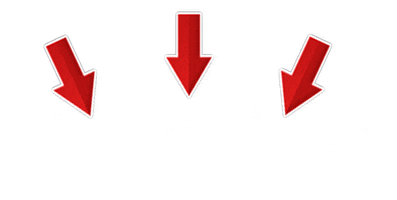 Hooking the reader: Back off the background info dump early in. Info and new characters should be released throughout, not all at once.
Dialogue tags: Do not overuse fancy dialogue tags. What is being said should be strong enough to carry the intent.
Repetition: Watch your words. Be careful with words and phrases being overused.
Time Sense: Your story should flow in some sort of logical timeframe. Jumping around can disorient your reader and you.
Setting the Scene: Show your reader where they are and who is in the scene quickly. You have to give the reader an easy map to follow.
Inner Dialogue: (I do not agree with Mr. Mayer on his standpoint.) Mr. Mayer believes this to be a weak technique. This can be confusing if used during an actual conversation. The reader can find this difficult to follow.
Misuse of Pronouns: Make sure you are clear who is talking. If you have two men having a conversation you need to be clear which one is talking and when.
The Difference Between Memory and a Flashback: Memories are a one-sided view of what happened. A flashback is what actually happened.
Wow- that's a lot of Basics. Guess what? There's more coming next time. I hope you packed a nibble in that toolkit we are building. We are going to journey into Narrative Structure. Fun, right? See you then.
Please remember that I am not trying to write this book for you word for word. I am skipping a lot of detail. I highly suggest you purchase the book and read between the lines.
Polish your sparkle and keep twirling.
Find joy. Be joy. Enjoy.
I'm always looking for new friends!
Like Follow Share
I follow back!
Twitter: https://twitter.com/TiciaRani
Twitter: https://twitter.com/WarrentNella
Facebook: https://www.facebook.com/Nella-Warrent-1863744137235991/?ref=bookmarks
LinkedIn: https://www.linkedin.com/in/ticia-metheney-22181476/
Amazon: https://www.amazon.com/B-TCH-UARY-Ticia-Rani-ebook/dp/B07NCG46BX/ref=sr_1_1?keywords=ticia+rani&qid=1573745735&sr=8-1
Instagram: https://www.instagram.com/nellawarrent/
Goodreads: https://www.goodreads.com/author/show/18848350.Ticia_Rani
Universal Code for O-B*tch-uary: https://books2read.com/u/bOZe8o
Universal Code for Sin Full: http://books2read.com/u/m2Vdqd
Amazon: https://www.amazon.com/Sin-Full-Nella-Warrent/dp/B0858V1PY2/ref=sr_1_fkmr0_2?keywords=sinful+nella+warrent&qid=1583163265&sr=8-2-fkmr0
Author Page: amazon.com/author/nellawarrent