Sounds fun, right?
**I made an executive decision about our next book. I removed A Troubleshooting Guide for Writers as an option because it turned out to be more focused on writing for school than writing novels. Now, if at some point later you want to go through it, let me know in the comments. I am more than happy to help with papers and writing a thesis. With all that out of the way, our new book is…get ready to buy your copy of: THE NOVEL WRITER'S TOOLKIT by Bob Mayer
We will start our new journey next week. I hope you are able to find a copy by then. Here are two places I was able to find copies. Thriftbooks.com has the exact book I have.
https://www.thriftbooks.com/w/the-novel-writers-toolkit-a-guide-to-writing-novels-and-getting-published_bob-mayer/543701/all-editions/
Let's get back to The Weekend Novelist by Robert J. Ray. We are on page 246. I will wait on our cozy reading rug while you run along and top off your cuppas and find nibbles. Bring me back something yummy!
**Weekends 43-51**
Rewriting
"Since the language of fiction is word pictures, most of your rewriting will be making your word picture sharper for the reader."– Robert J. Ray
This is a case where you find sections of your work where you tell too much. Don't tell me there is a sunset. Paint it for me with your words. Make me see in my mind the orange and pink hues. Draw the clouds floating above. According to this book you should use a pattern when writing these types of scenes. It's the subject-verb-object pattern. For example: RAIN FLATTENED the GRASS.
Start with our telling statement and begin to fill in the showing portions. Show me the curve of the bend the grass makes, the splash of the raindrops pounding the glimmering green blades down. You can do it. Start with a simple drawing of your image and then paint it with detail and color.
Three Simple Rules for Rewriting
First: sharpen your word picture. Remove the fuzzy outline of what you envisioned and fill it all in.
Second: keep the language simple by making sure every sentence has a subject, a verb, and an object. Keep your words strong. Be aware of your use of passive phrasing. Make sure your characters are taking charge of all they are doing. I am asking for detail, but within reason. Using the grass example above, I don't need to know the type of grass seed it is, when it was planted and the last time it was mowed. That is too much.
Third: Wait to do rewrites until you have a solid manuscript. Rewriting triggers your inner editor. If you jump in too early your editor could stop that inner wild child from being creative on the page. Once you have your story, characters, and stage setup in place and on the page…then pull out that lovely red pen and go for it.
Guidelines for Rewriting
Fix your verbs. The verbiage helps build the word picture. If your characters are playing ball make sure they threw, hit, ran, slid, and caught. Remember to use the stronger version of the word.
Don't forget your connections! Make friends with words like and, so, then, when, and so, and then… These will keep your sentences moving.
**Watch your if-that usage. "If this happens then this will occur." It is cliché and feels like you are padding your work with unnecessary words.
WORK IT!
Combing: comb your manuscript for passages you know need work. Make a list. We like lists. Write a note or two about what needs to be changed.
Rhythm: Is your dialogue mumbly? Is your action scene out of sequence? I said before, you can't stab someone if the knife is in another room.
Word picture: Is it sharp? Is it easy to read?
Verbiage: We like the doing words. Replace the passive action words with the stronger version.
Detail, detail, detail: If the verb correction didn't work, look at the nouns and modifiers. Instead of flower, write white lily. Gotta tree? What kind? In O-B*tch-uary I had my MC decide to be cremated and be planted with the seedling of a tree. A Jerusalem Pine to be exact. Details matter.
Sentences: Subject-verb-object. Make sure you use true verbs and not verbals. Verbals tend to end in -ing.

Definition of a verbal: feels like a verb and acts like a verb but isn't.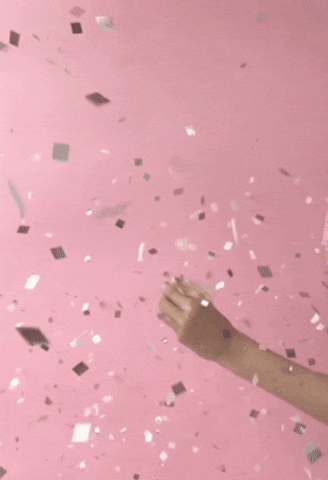 Only one more post to go until this book is complete! We have made it through another book. How are you feeling about this? Did it help? Would you like to focus on other aspects of writing? We did Personal Branding and a bit of Digital Marketing before. Did you prefer that? Let me know your thoughts. Until next time…
Please remember that I am not trying to write this book for you word for word. I am skipping a lot of detail. I highly suggest you purchase the book and read between the lines.
Polish your sparkle and keep twirling.
Find joy. Be joy. Enjoy.
I'm always looking for new friends!
Like Follow Share
I follow back!
Twitter: https://twitter.com/TiciaRani
Twitter: https://twitter.com/WarrentNella
Facebook: https://www.facebook.com/Nella-Warrent-1863744137235991/?ref=bookmarks
LinkedIn: https://www.linkedin.com/in/ticia-metheney-22181476/
Amazon: https://www.amazon.com/B-TCH-UARY-Ticia-Rani-ebook/dp/B07NCG46BX/ref=sr_1_1?keywords=ticia+rani&qid=1573745735&sr=8-1
Instagram: https://www.instagram.com/nellawarrent/
Goodreads: https://www.goodreads.com/author/show/18848350.Ticia_Rani
Universal Code for O-B*tch-uary: https://books2read.com/u/bOZe8o
Universal Code for Sin Full: http://books2read.com/u/m2Vdqd
Amazon: https://www.amazon.com/Sin-Full-Nella-Warrent/dp/B0858V1PY2/ref=sr_1_fkmr0_2?keywords=sinful+nella+warrent&qid=1583163265&sr=8-2-fkmr0
Author Page: amazon.com/author/nellawarrent