**Weekend 52**
Editing
"As a writer, you become the keeper of the language. Acting as your own editor, you bring forth from the jungle of words a story."- Robert J. Ray
Well said Mr. Ray. This is it my lovelies. The final weekend is at hand. Run now and fill that cuppa, get some nibbles to tide you over and scoot in close on our imaginary reading rug. Being imaginary makes it safe so social distancing isn't required. No masks either. Come on, squeeze in.
On this last weekend and post for The Weekend Novelist by Robert J. Ray, we are going to do some touch ups. We are gonna chop a word here and there. Spice up a sentence and beef up the few verbs we missed. Roam your book and tighten, sharpen, and clean your manuscript. Make it shine.
One year ago (well, we did this in just over a month- I think) we had an idea and this book. We wanted to write a novel. Look, look what we did. When we started this book, we were different people. We had wants and desires to write and now we have. I understand that we (you and I) started this journey a few weeks ago and may not have completed all the steps yet, but at least we know the steps. We have a general idea of how it all works. Now what?
First- finish scanning through your novel. Make sure you have crossed every t and dotted each i. Then…
Looking Ahead to Finding a Publisher
Manuscript prep is important. First, make sure your copy is double-spaced with professional margins all the way around. That is one inch if you weren't sure. The left margin should be straight down whereas the right should be ragged with the flow of your words, not justified. Page numbers go in the top right corner. In the upper left corner should be your name and the title of your work. It should look like this- Warrent: Time Thief. This should appear on each page- place it in the Header. If printing for submission use white, twenty-pound weight paper.
Finding a Publisher
When your book is corrected after all your beta readers, teacher friends, and people smarter than you have read it and marked it up- we start looking for a literary agent. The agent acts as the go-between for you and the publisher. They negotiate your contract to include things like advances, royalties, payment schedules, your rights as the author and so much more. It is the agent's job to sell. Your job is to write.
Personal Link
Connections are truly helpful here. If you know someone who knows someone who's in publishing…you might have an in. Networking is beneficial in this arena.
Writer's Conferences
https://independentbookreview.com/2019/07/15/writers-conferences-in-america/
Agents are on the hunt for new talent and one of the places they stake out are conferences. These are typically held in the summer and there are tons of them. If your manuscript and you are ready, take a handful of copies of your plot scenario or synopsis and your first chapter with you. If you have the chance to speak with an agent, they may ask to see your work.
By Email
If you live in a larger city you may find listings for agents. Look under Literary Services. This is not in the book- Get busy on the internet and find literary agencies. They will have a tab for Submissions. Follow their directions to the letter. If you deviate, they will chuck you into the slush pile to be forgotten forever.
Finding a Publisher
Wanna bypass the agent? Find a good editor. Don't have a connection? That's okay. Look at the first few pages of your favorite books that kinda fall into the genre you are writing. An agent and their information should be listed there.
If this is your first book your agent will want the entire manuscript before they attempt to reach out to publishers. That way they can say the book is in hand.
The Contract
Yay! They want your book. Now it is time to negotiate. Typically, for fiction, they will pay half the advance up front. After they start making bank on your book, they will pay out the remainder. All of this and more will be located and fully negotiated in the contract. May I suggest finding a book or two on the subject, so you aren't going in uninformed.
Working with Editors
First and foremost- make sure the editor you choose to work with prefers your genre. If you wrote a Western and they work in Romance, you are not gonna be a good fit. They have preferences too.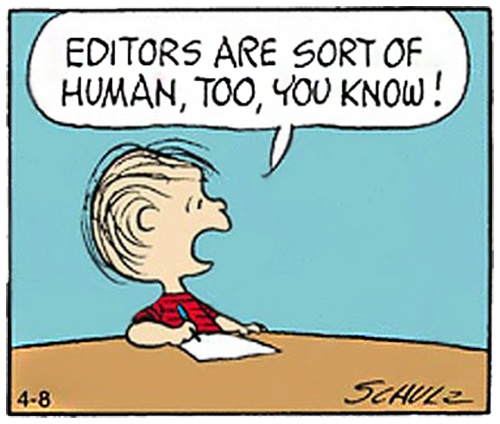 Second- they are people too. They have needs and bills and require money so, yes, you need to pay them.
Third- know what you are having edited. Is it line by line? Storyline? All of the above?
What should you do? Be prepared and be professional. Make sure the manuscript you hand off to your editor of choice is at its best. Don't hand them slop. Editing is hard enough, let's not make it harder. You have written a book. It is time to be a professional writer.
We did it! We are done with this awesome book! Congratulations!
THE END
Please remember that I am not trying to write this book for you word for word. I am skipping a lot of detail. I highly suggest you purchase the book and read between the lines.
Polish your sparkle and keep twirling.
Find joy. Be joy. Enjoy.
I'm always looking for new friends!
Like Follow Share
I follow back!
Twitter: https://twitter.com/TiciaRani
Twitter: https://twitter.com/WarrentNella
Facebook: https://www.facebook.com/Nella-Warrent-1863744137235991/?ref=bookmarks
LinkedIn: https://www.linkedin.com/in/ticia-metheney-22181476/
Amazon: https://www.amazon.com/B-TCH-UARY-Ticia-Rani-ebook/dp/B07NCG46BX/ref=sr_1_1?keywords=ticia+rani&qid=1573745735&sr=8-1
Instagram: https://www.instagram.com/nellawarrent/
Goodreads: https://www.goodreads.com/author/show/18848350.Ticia_Rani
Universal Code for O-B*tch-uary: https://books2read.com/u/bOZe8o
Universal Code for Sin Full: http://books2read.com/u/m2Vdqd
Amazon: https://www.amazon.com/Sin-Full-Nella-Warrent/dp/B0858V1PY2/ref=sr_1_fkmr0_2?keywords=sinful+nella+warrent&qid=1583163265&sr=8-2-fkmr0
Author Page: amazon.com/author/nellawarrent