**Weekends 43–45**
Meditation Draft: Act Three
In the beginning we did things quick, fast and in a hurry. We had a case of the zoomies. Our goal was to get to the end no matter what. Outta my way! I'm writing! That must be what was happening when the guy hit the telephone pole in front of my house. He must have been thinking hard and fast about the words he needed in his story. Ya think?
In our meditation draft we will be taking things a bit slower. We are going for a slow, powerful cleaning of the words and ideas we captured and held hostage in our discovery draft. Come on, it's time to let some of them go. If you have a fear of deleting them, may I suggest, creating a separate document for those ideas that don't seem to fit. They can be used later or in a different project. Problem solved. You're welcome.
Hello all you shiny, happy people. How is your little slice of the world doing today? I got my first haircut in five months. It was bad. Like down to the tip of my nose, mullet in the back, bad.
Tara, my stylist, was like, 'This is bad, like, please sit in my chair so I can fix that mess for all of humanity.' Let us all give a round of applause to her valiant efforts. I look nearly human. I was nearly human five months ago, so it's a win. Have you started venturing out into the wide, wide, world? Where'd ya go? What did ya do? Let us(me) live vicariously through you! Leave your adventures down in the comments. I want to hear all about it. Until then, run along and refill your cuppas, grab a nibble and your copy of The Weekend Novelist by Robert J. Ray. I will meet you on the reading rug.
Welcome to page 231 and the relentless resolve to capping off everything. We will close out minor characters and their subplot along with any others. This needs to be done so the climax can be the sole focus.
The climax is a bit narcissistic. It's all about them. As we delve into the climax, ensure your main characters are on stage or in the wings waiting for their defining moment. Use the same cues and strategies you have used all along to handle the progression of Act Three.
In Act Two we focused on rituals, teachings, and trainings. In Act Three we will jump into echoes that resound- echoing images, echoing lines, echoing incidents. We are looking for powerful moments that repeat themselves. For example: Yes, it is from one of my books. Geesh. In O-B*tch-uary, during powerful and meaningful moments, I dropped a cat into the scene. Oliver is the MC's cat and bestest bud. At some point during Olivia's final moments, he disappears. But returns when he is needed most. How do you need a cat? Read the book. The point here is, I used the cat as an ever present, repeating "symbol." Images are important. They show your reader what is important without having to tell them every step of the way.
Guidelines for Reworking Act Three
Make a list of scenes that have echoing moments. If you can do this before you settle into the entire process, it will save time. Jot down a few lines about the scene so it is easily referenced. Since we didn't point this out sooner- maybe next time.

The Art of Fiction by Gardner, "Read the story over and over…watching for subtle meaning, connections, accidental repetitions, psychological significance. Leaving nothing- no subtle detail- unexamined; and when you discover implications in some image or event, bring those implications toward the surface."

Study the list you made in Act Two on Wants and Obstacles and add a third column, Resolutions.
Except for the echoes, leave the past back in Act Two. Act Three is no place for a back story.
Working the Novel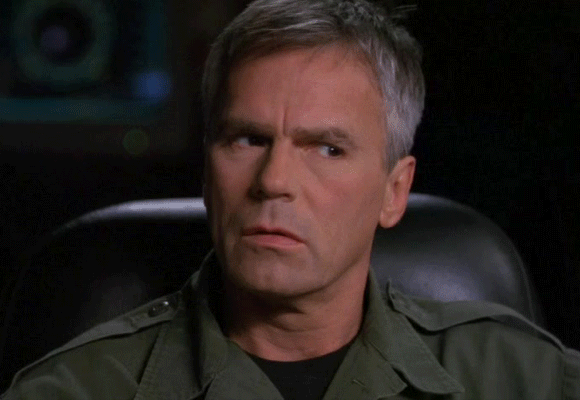 These have been nearly the same all along- You know what to do.
Meditation
Warm-up with "The shape of Act Three looks (feels) like…"
List of scenes with echoing moments.
Rebuilding an Echo Scene: work from parts to a whole- dialogue, action, stage setup.
Chain of Events
Rebuilding Scenes
Computer work
This is it for this section. We will be moving into Weekends 46-52 The Final Draft Section. Good push. Let's get this done.
Please remember that I am not trying to write this book for you word for word. I am skipping a lot of detail. I highly suggest you purchase the book and read between the lines.
Polish your sparkle and keep twirling.
Find joy. Be joy. Enjoy.
I'm always looking for new friends!
Like Follow Share
I follow back!
Twitter: https://twitter.com/TiciaRani
Twitter: https://twitter.com/WarrentNella
Facebook: https://www.facebook.com/Nella-Warrent-1863744137235991/?ref=bookmarks
LinkedIn: https://www.linkedin.com/in/ticia-metheney-22181476/
Amazon: https://www.amazon.com/B-TCH-UARY-Ticia-Rani-ebook/dp/B07NCG46BX/ref=sr_1_1?keywords=ticia+rani&qid=1573745735&sr=8-1
Instagram: https://www.instagram.com/nellawarrent/
Goodreads: https://www.goodreads.com/author/show/18848350.Ticia_Rani
Universal Code for O-B*tch-uary: https://books2read.com/u/bOZe8o
Universal Code for Sin Full: http://books2read.com/u/m2Vdqd
Amazon: https://www.amazon.com/Sin-Full-Nella-Warrent/dp/B0858V1PY2/ref=sr_1_fkmr0_2?keywords=sinful+nella+warrent&qid=1583163265&sr=8-2-fkmr0
Author Page: amazon.com/author/nellawarrent