**Weekends 24-28**
Discovery Draft: Act Two
Get ready. This is a long one. Not my post but Act Two. This is the meat and potatoes section of your story. Where all the juicy bits are. This is the center of the story, the focal point, the omphalos. Fancy word meaning:
the navel; umbilicus.
the central point.
Greek Antiquity. a stone in the temple of Apollo at Delphi, thought to mark the center of the earth.
Oooo…look at us learnin' fancy-schmancy werds today.
Now let me help you find the easy way for a massive project. We are gonna cut it in half. Ta-da! I'm amazing, right? Actually, if you have a copy of The Weekend Novelist by Robert J. Ray and are following along, you will know it's on page 199. So, we cut it in half and frame it with plot points on either end. Act Two is the battle stage. Not a literal battle unless that's part of your story. What battle stage means is this is where your protagonist must fight for their goal.
Like me battling the Hubs for my share of the morning coffee. Like, Dude, I will throw down with you for at least a second cup. Come on! Don't make me kill people. Coffee is cheaper than bail. I'm good now. I filled my carafe with piping hot goodness and am ready for a refill and maybe some oatmeal. Sounds appetizing doesn't it. Run along and get your cuppa and nibbles while I roll out the reading rug and fix my bowl of oat-y goodness. Grab your copy. Say HI to everyone and have a seat. As I said before, we are on page 199. Tuck in and let's start today's journey.
Do you like complications? Your protagonist does. This is where they dig or fall in a hole and you, as the writer, need to create a plan on how to get them out. This should be the fun part of the writing process. This is where you should start picking up speed and seeing the story you have dreamt about fill the pages. Ideas will come and leak from your fingers onto the pristine white page. This is what we have been preparing for all along.
Guidelines to Writing the First Draft of Act Two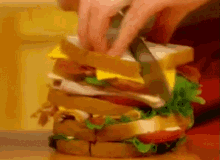 Divide your work around midpoint. Write the first half and then the second. Duh. How you do this is to break your plot in half. Like, your character meets the love of their life in the first half and courts and falls in love in the second half. The midpoint could be their first kiss. Or…some bloody thriller where the serial killer plots how he will get his perfect victim (like in my book Sin Full).
Flashbacks can work in this area as well. They can help if used properly and in a way that moves your story along. A visit or four to the past can help show why your characters are doing what they are doing or searching for something important to them.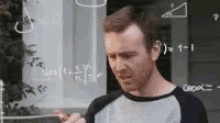 Let's do some math. I know, argh. Let's figure out how many scenes we may need. This math is not absolute. Let the story flow. But…create a list of scenes for Act Two. You'll need about ten to twelve for the first half and the same for the second. Keep the scenes moving with action, drama, and a crap ton of complications. Drama moves a story. Throw in some twists and turns to keep your readers engaged. Sometimes, the troubles and chaos are a good thing for your characters to travel through.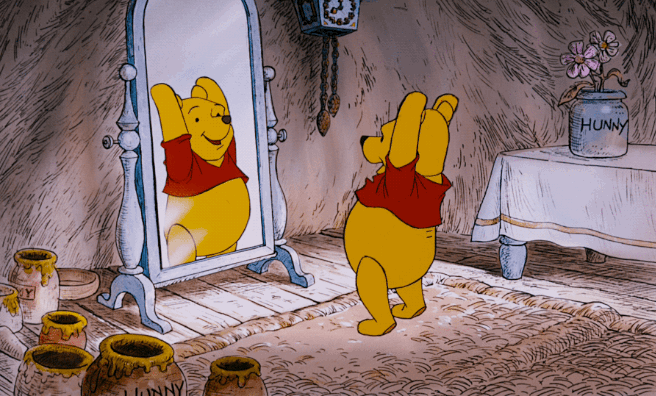 Work it!
Exercises
Divide Act Two and Apply Labels: Cut and then label your scenes ("The first glance", "The first Dance"). Do this throughout all of part one of Act Two. Do the same for part two deciding what the center most moment will be (The first kiss?)
List of Scenes: create your list of scenes. If your goal is to write forty to fifty scenes, then list twenty to twenty-four for Act Two. If you have flashbacks put a box or circle around them so they are easily discernable.
Storyboarding: Your goal is to write five scenes per weekend. The best way to do this is to sketch them out beforehand. Use your storyboard and all your senses to plot out your scenes.
Write the Scenes: in a twenty minutes window, write. Rest and then rewrite a bit.
Getting to Midpoint: goal number one is to get to the midpoint between one and two. Getting to the midpoint should give you and your momentum a boost to keep going. Keep going into part two of Act Two. Use your notebook first, computer later.
Just keep going!
"You're trapped by what has come before. That, of course, is why you did all the preparation before starting your novel, so that you know, not only by sight, but also by touch and smell and footfall, the walls of your novelist's cave."- The Art of Fiction by John Gardner
Next…Act Three.
Please remember that I am not trying to write this book for you word for word. I am skipping a lot of detail. I highly suggest you purchase the book and read between the lines.
Polish your sparkle and keep twirling.
Find joy. Be joy. Enjoy.
I'm always looking for new friends!
Like Follow Share
I follow back!
Buy My Books.
I have bills to pay.
Twitter: https://twitter.com/TiciaRani
Twitter: https://twitter.com/WarrentNella
Facebook: https://www.facebook.com/Nella-Warrent-1863744137235991/?ref=bookmarks
LinkedIn: https://www.linkedin.com/in/ticia-metheney-22181476/
Amazon: https://www.amazon.com/B-TCH-UARY-Ticia-Rani-ebook/dp/B07NCG46BX/ref=sr_1_1?keywords=ticia+rani&qid=1573745735&sr=8-1
Instagram: https://www.instagram.com/nellawarrent/
Goodreads: https://www.goodreads.com/author/show/18848350.Ticia_Rani
Universal Code for O-B*tch-uary: https://books2read.com/u/bOZe8o
Universal Code for Sin Full: http://books2read.com/u/m2Vdqd
Amazon: https://www.amazon.com/Sin-Full-Nella-Warrent/dp/B0858V1PY2/ref=sr_1_fkmr0_2?keywords=sinful+nella+warrent&qid=1583163265&sr=8-2-fkmr0
Author Page: amazon.com/author/nellawarrent