**Weekends 21–23**
Discovery Draft: Act One
Put on your thinking cap and grab your magnifying glass. It is time for discovery. Grab that handy dandy lil notebook we have been working with from the beginning. It should contain the overwritten scene sketches, dialogue snippets, stage setups, and character faces stuffing the pages. All those pages stuffed with plans and ideas and overwhelming desire to create is the treasure trove for you to work from and with.
Warning: As your fingers race across the keyboard or clutch your favorite pen, be prepared for strangers to enter your stage. Characters that you never met or made a point to create. Don't erase them. Make a note to go back and create a backstory for this character and figure out what their motivation could be in your story. That is why this is called the Discovery Draft. Run with it.
Speaking of discoveries, I discovered an amazingly awesome new kitchen gadget! The Ninja Foodi! Oh my-lanta it is so cool. I made fries, and dip, and fish, and shrimp- so crispy and delish. Okay, I just made my tummy rumble. Tonight? BRATS! With that PSA for a truly amazing kitchen tool let's fill our cuppas and grab a nibble to tide us over until second breakfast. I think I will have Greek yogurt and granola or grapes or grapes in my yogurt with granola…? Go, do your thing while I think on this for a minute.
I'm back! I went with just grapes. Something I can pop in my mouth as I write this blog for you. I be smartly like that. Come on- help me roll out our reading rug and settle in with our copies of The Weekend Novelist by Robert J. Ray. Speaking of books, did you check out Friday's post? It contains a list of all the books I have on hand for a possible subject for our next series. Check it out and let me know which book you are interested in. Okay? Okay. Flip to page 193 and let's do this.
Remember that thing I kept harping on? The chain of events? This is where you put your money where your mouth is. First- remember to give yourself room to go back and add notes and changes. But a handy tool is a list of scenes in order in which they should occur. This can keep you on track and withing your chain of events. Act One is the setup.
This is where you formally introduce your characters to the reader. They flash their agenda to the reader but not necessarily to the other characters. This is also where you introduce the inanimate characters: time, season, location. You know, the stuff you never think of. Keep an open mind for symbols and imagery. In Act One be open to large action scenes to help build the motivations of some characters.
If you are feeling lost revisit the work we did back in Weekends 1-4.
Guidelines for Writing Act One
Lucky for you, you should already have everything you need. We did most of the heavy lifting over the past 20 Weekends of work. You have already built your stage and decorated it.
You know the characters out there and those who are waiting in the wings to come on stage later. You know what they will do and, in some cases, what they will say. You have poked around in their closets for backstories and skeletons. You are ready.
If you are fumbling a bit, look back at Weekend 13.
Exercises
List of Scenes: make your list and jot a few notes about each scene so you can refresh your memory. These notes can be location, characters present, and key event.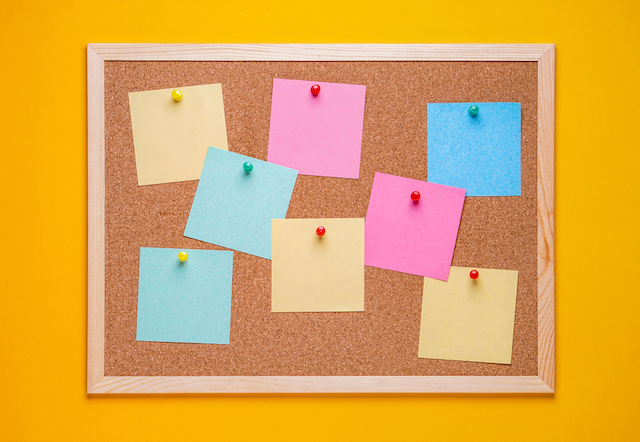 Storyboarding: Use your storyboard. Sketch out about 4 scenes from your list. Put them in a working sequence. One leads to two which leads to three…
Write the Scenes: In 15-20 minutes, write the scenes from the storyboarding exercise. The easiest way to start a scene is with dialogue. You can always fill in the movements later.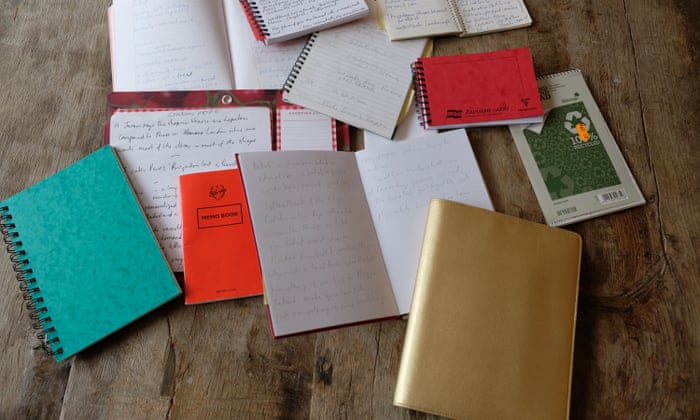 Getting to Plot Point One: This is suggested in the books- write in a notebook. Do not enter your scenes into your computer until you have six strong scenes to input. Writing by hand tends to get the creative juices flowing. In my writing, I find it to be true. You can doodle and jot down notes anywhere and at any time with a notebook. Trying to pull out your computer on a bus isn't that easy.
We will be taking a look at writing Act Two in our next visit into the pages of The Weekend Novelist.
Please remember that I am not trying to write this book for you word for word. I am skipping a lot of detail. I highly suggest you purchase the book and read between the lines.
Polish your sparkle and keep twirling.
Find joy. Be joy. Enjoy.
I'm always looking for new friends!
Like –>Follow –>Share
I follow back!
Twitter: https://twitter.com/TiciaRani
Twitter: https://twitter.com/WarrentNella
Facebook: https://www.facebook.com/Nella-Warrent-1863744137235991/?ref=bookmarks
LinkedIn: https://www.linkedin.com/in/ticia-metheney-22181476/
Amazon: https://www.amazon.com/B-TCH-UARY-Ticia-Rani-ebook/dp/B07NCG46BX/ref=sr_1_1?keywords=ticia+rani&qid=1573745735&sr=8-1
Instagram: https://www.instagram.com/nellawarrent/
Goodreads: https://www.goodreads.com/author/show/18848350.Ticia_Rani
Universal Code for O-B*tch-uary: https://books2read.com/u/bOZe8o
Universal Code for Sin Full: http://books2read.com/u/m2Vdqd
Amazon: https://www.amazon.com/Sin-Full-Nella-Warrent/dp/B0858V1PY2/ref=sr_1_fkmr0_2?keywords=sinful+nella+warrent&qid=1583163265&sr=8-2-fkmr0
Author Page: amazon.com/author/nellawarrent