https://getyarn.io/yarn-clip/1a2d735f-30a7-4c6d-b6b8-3e6fae9a88e6
**Weekends 21-31**
Writing the Discovery Draft
"At some point the writer stops planning and starts writing…Here, too, he is partly in control and partly controlled by the fiction process. Again, and again, in the process of writing, he will find himself forced to new discoveries." – The Art of Fiction, John Gardner
Our next 11 weeks is going to be focused on writing our discovery draft from start to finish. Page one to the end. In this process you write…FAST! No hesitation or doubt. Remind yourself- "I can take it out later if it doesn't work." This is the process where there are no rules. Laugh at yourself at the ideas that pop into your head.
Go with the flow…of coffee in your cuppa. Hello friends, how are you all doin' today? Got any plans? We are finally starting to open our country. Is this a good thing? We shall see. We have already seen a few spikes from opening too quickly, but that's what happens when the collective elects a Flaming Cheeto as your leader.
Don't get me started. Any who…I will roll out the magic reading rug while all of you top off, refill, or select a cuppa and something delish to nibble on. I have my copy of The Weekend Novelist by Robert J. Ray. Did you bring yours? I do not have extras to share. I told you to buy yourself a copy. There is still time! Alrighty then. Meet me on the rug and turn to page 191.
Okay, my lovelies. It is time. Now, it is up to you how you do this. If you want to use the computer, then go for it. Create a separate folder for this. Label it…Discovery Draft (working book title here). Are you a fancy pen/pencil writer? Cool. Find the perfect notebook and writing utensil. If this is the route you choose, may I suggest that you write on every other line. Leave some room for future notes between the lines. Leave a page or two at the end of each chapter for more possible changes, a place to drop more ideas, or a spot to doodle designs for your cover. Covers matter. You want to believe they don't, but they do. Ready?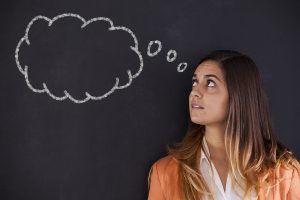 The discovery stage is where you turn off your internal editor and run through the open field of fiction and pick the flowers, or flours- whichever fits. Build your scenes and stage. Grab the velvety curtains and pull the rope to open them.  Smile at the lit lamp on stage (Superstition states you must never leave a stage completely dark). Light a scented candle. Put a record on the player and sway to the music. Use your senses.
Push yourself. Stay up late, get up early, write on your breaks. Keep a visual of Aristotle's incline nearby in case you get lost. Map it out in your head and let your fingers do the rest.
The Next Eleven Weekends
You can divide up the time over the next weeks like three weekends to fully draft Act One. Five weekends for Act Two. The final three weekends for Act Three. If you are following the pattern this book has suggested and use the format of Act One taking around 100 manuscript pages- cool. Figure out the length of pages you want to plan for each scene. I run between ten to twelve pages per scene/chapter. So, if I worked the 100-page plan I would need ten-ish chapters.
While writing Act Two, keep in mind that it tends to run much longer than Act One. This is where your scenes and storyline deepen. You can use 20-25 scenes just in this area. The wrap up of all the characters and subplots* will occur in Act Three. This can take upwards of ten scenes. You will write tighter and tighter scenes here.
*Subplots? What is this? Well, if you are at all a Harry Potter fan this is the building love story between Ron and Hermione. It wasn't part of the main plot structure, but it built some of the underlying pressure in some scenes. And we all love Ron & Hermione!
We have done a lot of the heavy lifting over the past twenty chapters. Your characters have been created and primed. You have storyboarded, framed out key scenes, and formed a chain of events for the plot line. This is it. The discovery draft. We are not looking for perfection here just the foundation of what is to come.
We can do this. Ready…Set…WRITE!
Please remember that I am not trying to write this book for you word for word. I am skipping a lot of detail. I highly suggest you purchase the book and read between the lines.
Polish your sparkle and keep twirling.
Find joy. Be joy. Enjoy.
I'm always looking for new friends!
Like Follow Share
Twitter: https://twitter.com/TiciaRani
Twitter: https://twitter.com/WarrentNella
Facebook: https://www.facebook.com/Nella-Warrent-1863744137235991/?ref=bookmarks
LinkedIn: https://www.linkedin.com/in/ticia-metheney-22181476/
Amazon: https://www.amazon.com/B-TCH-UARY-Ticia-Rani-ebook/dp/B07NCG46BX/ref=sr_1_1?keywords=ticia+rani&qid=1573745735&sr=8-1
Instagram: https://www.instagram.com/nellawarrent/
Goodreads: https://www.goodreads.com/author/show/18848350.Ticia_Rani
Universal Code for O-B*tch-uary: https://books2read.com/u/bOZe8o
Universal Code for Sin Full: http://books2read.com/u/m2Vdqd
Amazon: https://www.amazon.com/Sin-Full-Nella-Warrent/dp/B0858V1PY2/ref=sr_1_fkmr0_2?keywords=sinful+nella+warrent&qid=1583163265&sr=8-2-fkmr0
Author Page: amazon.com/author/nellawarrent