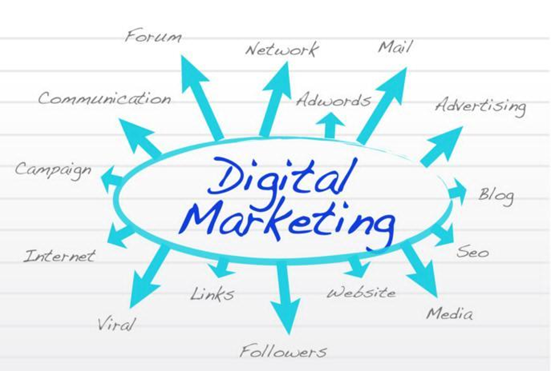 Digital marketing campaigns, as defined within this book, have a set of characteristics and they are:
Objective based: intended to achieve a specific business goal.
Multiparted: Making your assets visible to draw traffic. Landing page, tools for email or forums. You also need the ability to track visits and movements on the page.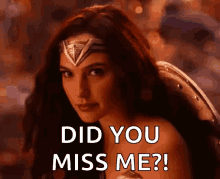 Miss me? Hi! How are you today? I hope you had a wonderful sleep. I did. Finally. I think I crawled into bed at 8:30. I think I beat the average 5-year-old to bed. LOL Either way, I am here and ready to enjoy the day with you. You know the game. I'll meet you by the coffee pot to fill our cuppas and scrounge for some nibbles. The Hubs doesn't seem to care that I'm on a diet cuz he bought me lemon filled donuts. LEMON FILLED DONUTS. OMG- these are my favs. No. I will only have one and put the rest away. This is where willpower must kick in and protect me from my taste buds. Lemon filled. I know he loves me but…MY BUTT!
Moving on. Settle in while I continue our journey through Digital Marketing All-in-One for Dummies, A Wiley Brand.
Continuing the list from above…
Seamless and subtle: The multiparted campaign must be a smooth transition for your customers. It should be a gradual introduction to each asset. As they move through the website you need to include buttons to promote some action on their part- "Buy now", "Shop today", "Watch this video", and "Visit a store near you."
In Flux: Word campaigns tend to have a short lifespan, but with digital marketing you can go in a tweak and change them with little cost to you or the company. This way you can optimize your marketing on the fly.
A campaign is a process, not a one-time thing. Campaigns might seem difficult and timely, but we will learn how simple they can be.
There are three main forms of campaigns. We will cover 1 today.
Campaigns that generate new leads and customers. If your goal is to bring new people to your page or product this is the campaign to pay attention to.
Make Aware: Create a campaign to draw people in who are not aware of the problem and show them your solution.
Engage: Entertain, inspire, and educate, before you ask your perspective customer to buy anything.
Subscribe: At this point, with all you have set in place, they have given you permission to market to them. This is a critical stage to reach in your relationship with the customer. Now the conversation can continue in other formats. Such as emails.
Convert: This is the final stage- from interested to invested. This is where the customer's trust in you is shown in the form of money or some other thing of value. The exchange from them to you.  They now go from a 'maybe' to a 'customer.'
The lead generator campaign isn't necessarily profit based. Sales may occur and that is a great thing, but the goal is connection. The lead generator and the monetizing campaigns are two different plans. Keep that in mind as we move forward. This campaign can not only bring in new customers but reenergize those who have drifted away. Our next chapter will go further into detail about these different campaigns.
Next, we will take a look through: Campaigns that monetize existing leads and customers.
Please remember that I am not trying to write this book for you word for word. I am skipping a lot of detail. I highly suggest you purchase the book and read between the lines.
Polish your sparkle and keep twirling.
Find joy. Be joy. Enjoy.
I'm always looking for new friends!
Like Follow Share
Twitter: https://twitter.com/TiciaRani
Twitter: https://twitter.com/WarrentNella
Facebook: https://www.facebook.com/Nella-Warrent-1863744137235991/?ref=bookmarks
LinkedIn: https://www.linkedin.com/in/ticia-metheney-22181476/
Amazon: https://www.amazon.com/B-TCH-UARY-Ticia-Rani-ebook/dp/B07NCG46BX/ref=sr_1_1?keywords=ticia+rani&qid=1573745735&sr=8-1
Instagram: https://www.instagram.com/nellawarrent/
Goodreads: https://www.goodreads.com/author/show/18848350.Ticia_Rani
Universal Code for O-B*tch-uary: https://books2read.com/u/bOZe8o
Universal Code for Sin Full: http://books2read.com/u/m2Vdqd
Amazon: https://www.amazon.com/Sin-Full-Nella-Warrent/dp/B0858V1PY2/ref=sr_1_fkmr0_2?keywords=sinful+nella+warrent&qid=1583163265&sr=8-2-fkmr0
Author Page: amazon.com/author/nellawarrent
#AmReading #BookLovers #Bibliophile #BookAddict #EBooks #LitFict #GoodReads #Fiction #WomensFiction #WhatToRead #bookstagram #Books #BookAddict #BookClub #BookNerd #BookPorn #Comedy #Family #Tragedy #Creativity #HeartbreakinglyHysterical #BookMarketing #SelfPub #AmWriting #WritersLife #urbanfantasy #instaauthor