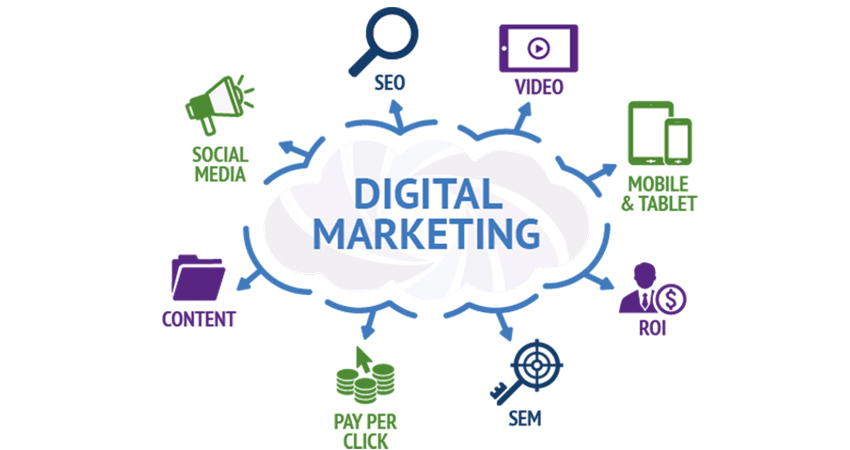 It's simple, if we can't find you easily online, we will move on to someone we can. This chapter, we will be learning about Digital Marketing Strategies and the "Five Cs."
They are:
Company strategy
Customer experience
Content creation
Channel promotions
Check-back analysis
Today we will gently touch on what these five things are, so we all have a better understanding of what's to come. But until then, let's go top off our cuppa, find something delish to nibble on and, if you have a copy of this monster book,
Digital Marketing All-in-One for Dummies, A Wiley Brand or the smaller version Creating Your Digital Marketing Strategy, A Wiley Brand, go grab it. The book I have contains 9 books in one. As I mentioned a few posts back, I will cover one book, then move on to something different, and return to cover the next book until we have worked our way through the entire monster. The first book looks to be about 108 pages, so strap in tight and let's jump in.
The first C we will look at is company strategy. Step one is to take a close look at your company and its goals. Ask yourself, "What do you want your company to gain and how do you make it so?"
There are a few things to consider:
Create a digital marketing strategy.
Get your customer's attention.
Understand your business model and your brand.
Decide which marketing campaign to create.
Develop the strongest offers.
Don't worry. We will cover all of these in this first book. Hold tight.
C number two is all about your customer's experience. Sadly, you will have to wait until book 2 for the full how-to for this section but let's touch on what to look for. The question to ask in this step is, "Who are we trying to reach and how will we make their experience memorable?"
Collect and analyze customer data.
Create personas.
Develop the buyer journey.
Assist with sales enablement.
Our third C covers creating content for our sites. The big question(s) here are, "How will we create quality content, who will do it, and what will our content be?" Those are some big questions. This will be answered in detail in our third book installment.
Create a content strategy.
Develop content types.
Know what your customers want.
Write and storytell.
Create processes and systems.
Target content for each audience.
Developing channel promotions is our fourth C. Besides the question, "What the heck is this?" our main questions will be, "How will our prospects and customers find our content so they can choose us?" Well, at least the main question kind of answered our first question. As before, this will be covered in full in Book 5.
Use paid, earned, shared, and owned media for maximum reach.
Use search marketing.
Create shareable content.
Add an email marketing campaign.
Deploying check-back analysis is our fifth C, which will be covered fully in Book 9- yup, we have to wait that long. The question here is as simple as, "Have we met our goals?" Easy question? Nope. Reevaluation is the key here.
Reassess your business model and brand values.
Reexamine your content marketing strategy.
Measure success.
Track metrics.
Optimize campaigns for return on investment.
This is just a taste test of what is to come. Each Book will contain far more information as we go along. Success takes time and effort. Stick with me kid and we will be able to take over the world, or at least, become a bit more knowledgeable in how to do it.
Please remember that I am not trying to write this book for you word for word. I am skipping a lot of detail. I highly suggest you purchase the book and read between the lines.
Polish your sparkle and keep twirling.
Find joy. Be joy. Enjoy.
I'm always looking for new friends!
Like Follow Share
Twitter: https://twitter.com/TiciaRani
Twitter: https://twitter.com/WarrentNella
Facebook: https://www.facebook.com/Nella-Warrent-1863744137235991/?ref=bookmarks
LinkedIn: https://www.linkedin.com/in/ticia-metheney-22181476/
Amazon: https://www.amazon.com/B-TCH-UARY-Ticia-Rani-ebook/dp/B07NCG46BX/ref=sr_1_1?keywords=ticia+rani&qid=1573745735&sr=8-1
Instagram: https://www.instagram.com/nellawarrent/
Goodreads: https://www.goodreads.com/author/show/18848350.Ticia_Rani
Universal Code: https://books2read.com/u/bOZe8o
#AmReading #BookLovers #Bibliophile #BookAddict #EBooks #LitFict #GoodReads #Fiction #WomensFiction #WhatToRead #bookstagram #Books #BookAddict #BookClub #BookNerd #BookPorn #Comedy #Family #Tragedy #Creativity #HeartbreakinglyHysterical #BookMarketing #SelfPub #AmWriting #WritersLife #urbanfantasy #instaauthor