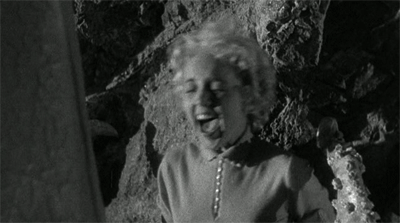 So, we are at the point where our MC is starting to examine who they are and see how they behave. This is the time to…SPRING AN ATTACK ON THEM. If it wasn't clear to your MC before, this proves the events in your story are not completely linked to their personal fate. The focus of the antagonist and your MC happen to be the same thing- the Golden Carrot. The attack makes the Carrot even more desirable. You can make these two characters "friends." Where the antagonist can either confront your MC at a pivotal moment when our MC is at their most vulnerable point. Or…they can play the role of a mini-bad guy/girl. They can pick at the MC the entire time where they critique everything the MC does. Jerks.
Don't you hate that? When your buddy becomes your bully? Jerks…that may be me but still. LOL! Anywho…how are ya? How was your Holiday? What was the worst gift you received (so far) this awesome gift giving season? Nope, I don't want to hear about your awesome sauce gifts. No, this will just cause me to become jealous. Tell me about the horrible ones, like one year we had a Secret Santa event at work, and I received a USED fancy gift soap set. Yes, USED. Gross. Let's share. While you are thinking on that, run and find your copy of Take Off Your Pants! by Libbie Hawker.
Fill your sparkling new cuppa with that new flavored coffee you got in your stocking and scoop up a handful of the leftover nibbles stored EVERYWHERE! I have them everywhere. Veggie plates, cookies, cookies, Kahlua cheesecake, deviled eggs, yams, ham, ham, HAM! I may now understand why my doctor thinks I'm fluffy.
Back to attacking your MC. Yupper, you can throw as many attacks as you want at your MC. **Disclaimer- I agree with this statement to a point. Over kill is a thing. If you are gonna toss a bunch of stuff at your MC, make sure it fits within the tale. Over kill = bad. ** Keep everything focused on the same character arc and subplots.
Plot: Thwart #2
At this point, sadly, our MC has yet to come to terms with their shortcomings and need for change, so they will lose. His/ her dastardly bad dude/dude-ette has come out ahead, again. We and our MC now understand how powerful and motivated the antagonist is. Our MC now feels the Golden Carrot is further out of reach. Nut Up Buttercup! Geesh.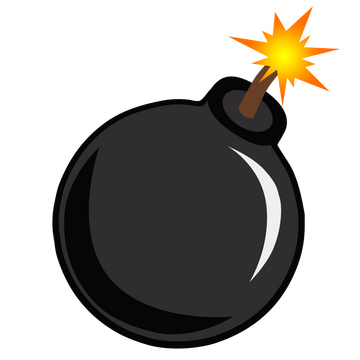 Remember, you can toss as many attacks at your MC as your story will allow as long as they are relevant to your plotline. Each attack should open your MC's eyes wider and wider until he realizes his inner flaw is what is thwarting his advancement. He needs to fix him/herself to move forward.
Plot: Changed Goal
Because the goal seems sooooo far out of reach, your MC may change their course entirely. The MC could shift away from the Golden Carrot all together. WHAT?! This is a problem. The whole point of our plot is to get the MC to the carrot. Now what?
Okay, this can be done. As long as it is logical and some how ties to the story.
Example: Your MC believes they are in love with the popular guy/girl and chases them to no end, but then realizes his/her best guy/gal pal is who they are truly in love with. Gag. But really. This works. Your MC now has a new goal, the Golden Banana! Forget the Carrot, they now must prove their never dying love for the bestie.
Please remember that I am not trying to write this book for you word for word. I am skipping a lot of detail. I highly suggest you purchase the book and read between the lines.
It is time to select our next book (unless you want to see something else). This is the time to tell me. We are about 70% of the way through our current book.
Possible books:
Save the Cat! by Jessica Brody
On Writing by Stephen King
Building Believable Characters by Marc McCutcheon
The Writer's Guide to Character Traits by Linda N. Edelstein, Ph.D.
Get a Literary Agent by Chuck Sambuchino
Any other suggests would be helpful.
Polish your sparkle and keep twirling.
Find joy. Be joy. Enjoy.
I'm always looking for new friends!
Like–> Follow–> Share–>
Twitter: https://twitter.com/TiciaRani
Twitter: https://twitter.com/WarrentNella
Facebook: https://www.facebook.com/Nella-Warrent-1863744137235991/?ref=bookmarks
LinkedIn: https://www.linkedin.com/in/ticia-metheney-22181476/
Amazon: https://www.amazon.com/B-TCH-UARY-Ticia-Rani-ebook/dp/B07NCG46BX/ref=sr_1_1?keywords=ticia+rani&qid=1573745735&sr=8-1
Instagram: https://www.instagram.com/nellawarrent/
Goodreads: https://www.goodreads.com/author/show/18848350.Ticia_Rani
Universal Code: https://books2read.com/u/bOZe8o
#AmReading #BookLovers #Bibliophile #BookAddict #EBooks #LitFict #GoodReads #Fiction #WomensFiction #WhatToRead #bookstagram #Books #BookAddict #BookClub #BookNerd #BookPorn #Comedy #Family #Tragedy #Creativity #HeartbreakinglyHysterical #BookMarketing #SelfPub #AmWriting #WritersLife #urbanfantasy #instaauthor