Nooooo…it's my carrot!
Your MC has finally started to soften and take time to examine themselves and their flaws. According to Ms. Hawker, this is the best time to have the antagonist punch them in the face, or kick them in the shins, or cut down another tree and cause it to fall in their path. You know, to show your MC that not everything is fate. Sometimes, there is a jerk out there that doesn't want you to get the carrot. This can force the MC to see just how valuable that carrot truly is. He isn't the only one who wants/needs the great carrot.
What is cool here is, you could have the antagonist mascaraed as the best bud until it is time to get the carrot. They could have been feeding the MC's self-doubt throughout the journey. Surprise! They will ultimately jump out and confront the MC. "It's mine. You don't deserve the carrot! It will be in my cake. Muahahaha." Or something like that. Subplots, needling comments to poke at the MC, and other minor antagonists can be used to impact the MC delaying their journey to the golden carrot.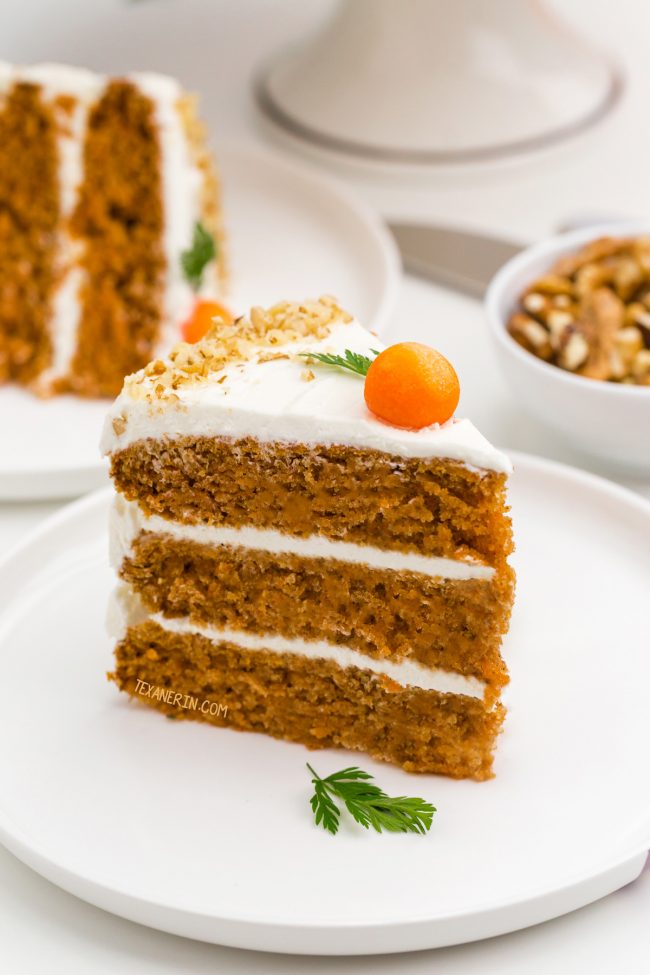 Who wants carrot cake? Gosh, the more I write about this darn carrot, the more I want to bake a cake. This is my antagonist telling me it's okay. It won't be bad for you. You can have just one slice. NO! I will stick to my cuppa hot cider and my warm oatmeal and keep on track. Remember I said I was on a diet…I am down 6lbs. That is the equivalent of taking off all your clothes and stepping on the scale.
Yes, I did just that. LOL Anywho, it is time for the awesomeness that is Take Off Your Pants! by Libbie Hawker. Once again, a reminder that I am using an ereader and unable to give you exact page numbers. Look for the titles of the posts and you should be able to find me.
If you decide to toss in subplots and mini antagonists, cool, but keep them within the same character arc, Story Core, and theme. They should not stick out. The idea is to blend them in. Example: If the flat tire does happen, you could use the delay of help coming or the shady garage mechanic who wants all your MC's money for changing a tire. It fits without sticking out as odd.
Plot: Thwart #2
Delayed again! Because your MC has yet to accept the fact they need to change, he/she just can't win. This makes it easier for the antagonist to pop in and throw another tree in their way. Your MC now sees the bad guy/girl is stronger than they thought. Insert here: as many goal/antagonist attacks/MC thwart sequences as you like. Just make it worth it. Don't make me read six pages of fight scenes that have no value to the story. Quick attacks can be just as powerful. Not saying slow battles don't work. All I am saying is make them worth the read. These incidents should be designed to make the MC see their flaws more clearly.
One more…
Plot: Changed Goal
I don't want that stinkin' carrot. I like apple pie better.
Your MC threw in the (kitchen) towel. They no longer want the carrot. They want something else. What! We have been working all along to get him to the carrot. How dare he?! They can change their mind. Just like we can. As long as the shift is logical and fits within the theme, go for it. The apple still feels as necessary as the carrot but in a slightly different way.
Please remember that I am not trying to write this book for you word for word. I am skipping a lot of detail. I highly suggest you purchase the book and read between the lines.
Polish your sparkle and keep twirling.
Find joy. Be joy. Enjoy.
I'm always looking for new friends!
Like Follow Share
Twitter: https://twitter.com/TiciaRani
Twitter: https://twitter.com/WarrentNella
Facebook: https://www.facebook.com/Nella-Warrent-1863744137235991/?ref=bookmarks
LinkedIn: https://www.linkedin.com/in/ticia-metheney-22181476/
Amazon: https://www.amazon.com/B-TCH-UARY-Ticia-Rani-ebook/dp/B07NCG46BX/ref=sr_1_1?keywords=ticia+rani&qid=1573745735&sr=8-1
Instagram: https://www.instagram.com/nellawarrent/
Goodreads: https://www.goodreads.com/author/show/18848350.Ticia_Rani
Universal Code: https://books2read.com/u/bOZe8o
#AmReading #BookLovers #Bibliophile #EBooks #LitFict #Fiction #WomensFiction #WhatToRead #bookstagram #Books #BookAddict #BookClub #BookNerd #Comedy #Family #Tragedy #Creativity #HeartbreakinglyHysterical #BookMarketing #SelfPub #AmWriting #WritersLife #urbanfantasy