We are still working with the book Personal Branding for Dummies (A Wiley Brand). Pick up a copy and follow along. We are currently taking a journey through Chapter 5-
Spotting Your Target Audience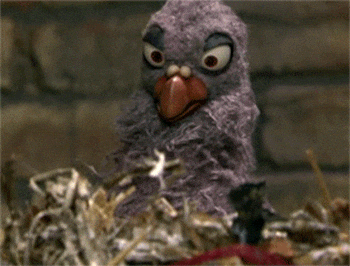 Going straight to the source. You know- putting yourself out there and reaching out to the person or the company. Okay, so you have your handy dandy wish list in your hand- how do you reach the right people to get what you want out of life? Well, I have actually seen posts on different social media platforms where friends ask friends for the 411 on a company they work for.
"Are they hiring? Do you recommend them? Would you recommend me to them?" There is nothing wrong with reaching out to your group of friends to get some information. Besides, they can give it or not. That's their call. If you find someone in the know ask them if they are willing to offer up an introduction. If it's a yes, then the ball is in your court. Your friend may have opened the door, but it is your job to sell yourself, not theirs.
What are you going to say? What are you going to wear? How far away is it? What's the traffic like so you can time your drive accordingly? Yes, these questions and so much more planning needs to go into this meeting. The first impression you give will matter when your goal is to be seen as a possible employee/client.



Another way is to go where your target audience is, such as tradeshows, conventions, and marketing workshops. You can gather a lot of intel on the business you wish to pursue by attending events like these. They are more open about work because they aren't at work. Be open and socialize with members of the company you are trying to find a place in. Conventions also offer insights into the innovative way's businesses are working today. It can give you a leg up on what you need on your resume to get noticed.
*
* This is also a great opportunity to ensure that this is what you want. You are aloud to change your mind and turn down a different avenue for your future. ** Dig in your claws and say "NOPE- not for me."

Okay- now that you are rubbing elbows with your target audience, this is where your much-polished brand comes into play. Be authentic to the image you have painstakingly created. It is what brought you to this place. Now, it is time. Make sure you know your audience and their needs. Think about who you are dealing with. For example: if you know your friend is vegan, you aren't going to ask them out for wings and beer. Same goes with your audience. You must know what they want and what will turn them away. You researched everything you could about the ins and outs of the company. Let your knowledge shine.
Knowing your target audience well allows you the chance to show them what you have to offer and how it will benefit them. It's like in entertainment when someone is called a triple threat. That means they have many skills that can enhance their future and the futures of those they work with/for. You can be a triple threat in the business you choose. If you are able to do a few things extremely well then make it known. ONLY if you do them well. Don't say you know conversational Spanish but can only order off the menu at the local Mexican restaurant. Not cool. That can backfire horribly.
How are we doing so far? Do you have any questions about this blog or others you have seen in this series? Feel free to send me your questions and I will do my best to find the answers.
Polish your sparkle and just keep twirling.
Find joy. Be joy. Enjoy.
I was told by a friend who isn't a WordPress user that she couldn't "like" a post unless she signed in. So, I poked around.
If you wish to "like" a post, the site is set up in a way that you must "follow" first. Sorry. ☹
BUT- I'm always looking for new friends! 😊
Follow->Like->Share->
Other places you can find me: Stop by and say "Hi" 

Twitter: https://twitter.com/TiciaRani
Facebook: https://www.facebook.com/Nella-Warrent-1863744137235991/
LinkedIn: https://www.linkedin.com/in/ticia-metheney-22181476/