The brain is capable of healing. Bear with me a moment while I share this thought Rosanne Bane ran with.  Stroke patients are far more capable of recovery than was ever believed before. Think about it, 20+ years ago if someone had a stroke, we tucked them away in a bed somewhere and walked away. Now, we have learned that with time, patience, and practice a patient has the ability to improve and even regain their abilities. As writer's, we must do the same. To get back into writing you must be w
illing to write poorly. You can always go back and edit a bad page. You can't edit and empty one. If you are willing to just throw words at the page and see what sticks, you will improve but those who give up will be left with the blank page and a blinking cursor.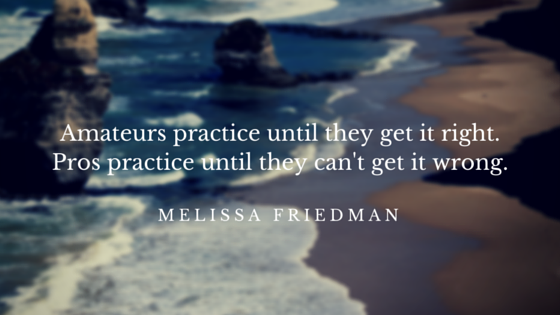 Hi! How are you today? No, really, how are you? Let's chat about things in the comment section. Cool, okay. So, what shall we do today? I know! Dig out your copy of Around the Writer's Block by Rosanne Bane and let's do this. What? Hey- you picked the book…remember. So, fill your cuppa with something good, steal some nibbles from your neighbor and settle in for massive wisdom and mega challenges.
"Motivation is what gets you started. Habit is what keeps you going."
– Jim Ryun
Three Habits– Let's talk about one of these magical habits today.
#1- Process is the first of the three. Process involves doing something fun that will put you in the creative flow. It is not about the outcome but being in the creative mindset. It's play for plays sake.  Do some freewriting in long hand. Decide each day that you will write 3 pages on paper. Feel the paper below the tip of your pen/pencil. Feel the lines. Create some decorative swirls at the end of words. Create and be creative. I know it is quicker to type but it doesn't give you the space or ability to doodle in the margins.
Other ideas to get you in the mood to write:
Keeping a dream journal
Freewriting
Listening to music
Coloring
Drawing mandalas
Make a collage
Scrapbooking
Drawing
Painting
Playing with play-doh or clay
Taking photos
Play an instrument
Singing
Daydreaming
Dancing
Knitting
People watching
Any form of "creative play" that you enjoy, captures your focus, or allows you to get lost in is a process. For example, we all have our favorite song, but have you truly listened to all the words. I have music I love but find myself mumbling through some of the stanzas.
Immerse yourself in the music and hear every word. Listening while doing something else is half listening. Take the time to sit in the song and feel it. That is habit 1- Process (Getting into the groove of creating.)
\/ The challenges and inquiries come from the book. \/
 CHALLENGE: Retrain your brain
Choose a physical activity you usually use your dominant had for, like brushing your teeth, coloring, or drawing and practice doing it with your other hand. Or practice a new dance step. It's okay to make mistakes. The idea is to practice. Record your progress over a weeks' time. Track how long it takes for you to become proficient in the new activity.
INQUIRY: "How many things have I given up in my life because it was too hard, or I couldn't do it well enough? What do I love enough to be bad at?
Polish your sparkle and just keep twirling.
Find joy. Be joy. Enjoy.
I'm always looking for new friends! 😊
Follow->Like->Share->
Other places you can find me:
Twitter: https://twitter.com/TiciaRani
Facebook:  https://www.facebook.com/Nella-Warrent-1863744137235991/
LinkedIn:  https://www.linkedin.com/in/ticia-metheney-22181476/
Amazon: amazon.com/author/ticiarani
Universal Code: books2read.com/u/bOZe8o