We all have standard anxieties like work, bills, in-laws visiting, the state of the world pandemic, climate change, and let's not forget the concern over Jason Momoa and Lisa Bonet's breakup. You know, normal stuff. Some big, some small, and some that could be removed from the list completely. But they are anxieties none the less. How does this pertain to writing you ask? Well…
I'll tell you…after we go refill our cuppas with delicious coffee that I will ruin with stevia and almond milk. Meh. My nibble of choice you ask. That would be two lovely fig newtons. Yup, you read that right. Two. 2. Only 2. Two sad and lonely cookies. Wait, are fig newtons even cookies? Huh… Oh well, let's grab our yummies (?) and meet out on the reading rug.
Back to the learning portion of this blog. The book I am reading and sharing with you is Creating Character Emotions by Ann Hood.Remember I am not going line by line to teach you. I do highly suggest you invest in the books we learn from to advance your skills. Here are a few ways to get a copy for yourself.
Creating Character Emotions: Hood, Ann: 0035313480317: Amazon.com: Books
Creating Character Emotions book by Ann Hood (thriftbooks.com)
Anaïs Nin, a French-Cuban-American diarist, wrote, "anxiety makes others feel as you might when a drowning man holds on to you. You want to save him, but you know he will strangle you with his panic."
That is the epitome of panic, but how do you write it? Let's look at some examples.
Ticia waited anxiously for the answer.
This is the example of the worst possible way to evoke anxiety. Where is the tension? Where is the build up to the final event? Do you actually feel anxious reading that sentence? No, you're not. Even if I was epically panicked you wouldn't possibly feel it. Oh, Ticia is nervous about something. Okay. Your brain isn't screaming, OH MY GOD! WHAT IS HAPPENING? WHY IS SHE FREAKED OUT? I HAVE TO KEEP READING TO GET TO THE ANSWER!
The weakness here is in the writing. Show vs Tell. I need to show you that I am indeed anxious. But how do you do that, you might ask?
Think about a time in your life when you were nervous. A speech you have to give in class, and you hate, no, HATE public speaking. Maybe it was a job interview, loved one's illness, military deployment- there are tons of things. Now, what were you doing during the worst moments? Pacing, biting your nails, snapping at anyone that got within three feet of you, tapping your foot, cracking your knuckles, pulling your hair, constant inner dialogue about the worst-case scenario, and sweating (lots of sweat). These are just a few ways to SHOW anxiety in a character.
Panic can also show itself in obsessive behaviors. It's the counting down of time. You look at the clock every 15 minutes pining for someone to walk through the door. Come on, every parent that has teenagers do this as curfew ticks closer and closer.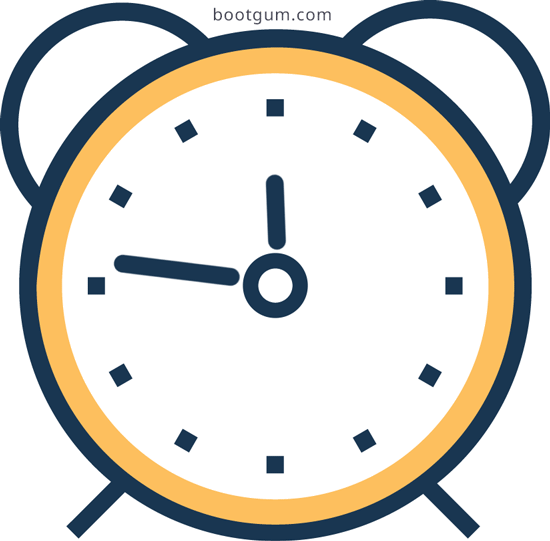 The third way is showing a physical response. For example: When a young woman is alone with one or more men, she will have a fear reaction to the group. They are big, huge even, with massive arms and thick thighs. They were looking at her like she was their next meal. They could break her with little effort and…You get the picture.
Want a little homework to build on? Well, you're getting it anyway.
Write a one-page scene entirely in inner dialogue where the narrator is anxious about getting some news, like test results from a doctor, job offer, or pregnancy test.
Without using dialogue, write a page where the character is in danger. Use descriptions and action to evoke the danger and your character's anxiety at what is happening.
Choose a minor reason to produce an anxious response. Like an invitation to a dinner party, running out of hot water, rain. Write a one-page scene in which your character obsesses on that concern.
*****
Please, allow me to introduce you to one of my amazingly
awesome author friends and her new book.
She's too trusting…
Elora has never been so cold. Growing up in the tropics did not prepare her for a new life in Minnesota. For the first time, she's living in a place that doesn't float and her best friend isn't also her family. Everything is a new experience, a new adventure. Including hockey. The arena is freezing, but the game is fierce, fast, and fascinating. She can't take her eyes off the action… or off a certain player.
He's wary of everyone…
Wyatt is done with puck bunnies. He just wants to play, go to class, and be left alone. The opposite sex dishes out nothing but misery. School and hockey must come first. Then he meets Elora, and she's totally clueless about hockey, about school, about a little bit of everything. And she's the opposite of the ice queen who crushed his heart. But he's not ready to light that lamp.
When Elora suffers a crisis of confidence, Wyatt's willing to help her regain her faith in people, especially him. Even if it takes confronting his past to have a future.
Can Wyatt show Elora that he's the man she thinks he is or will they end up being two ships passing in the night?
Please remember that I am not trying to write this book for you word for word. I am skipping a lot of detail. I highly suggest you purchase the book and read between the lines.
Polish your sparkle and keep twirling.
Find joy. Be joy. Enjoy.
I'm always looking for new friends!
Like Follow Share
I follow back!
Cuppa Words Authors' Group (@CuppaWords) / Twitter
Cuppa Words Authors' Group (@cuppacuppawords) • Instagram photos and videos
Twitter: https://twitter.com/TiciaRani
Twitter: https://twitter.com/WarrentNella
Facebook: https://www.facebook.com/Nella-Warrent-1863744137235991/?ref=bookmarks
LinkedIn: https://www.linkedin.com/in/ticia-metheney-22181476/
Amazon: https://www.amazon.com/B-TCH-UARY-Ticia-Rani-ebook/dp/B07NCG46BX/ref=sr_1_1?keywords=ticia+rani&qid=1573745735&sr=8-1
Instagram: https://www.instagram.com/nellawarrent/
Goodreads: https://www.goodreads.com/author/show/18848350.Ticia_Rani
Universal Code for O-B*tch-uary: https://books2read.com/u/bOZe8o
Universal Code for Sin Full: http://books2read.com/u/m2Vdqd
Amazon: https://www.amazon.com/Sin-Full-Nella-Warrent/dp/B0858V1PY2/ref=sr_1_fkmr0_2?keywords=sinful+nella+warrent&qid=1583163265&sr=8-2-fkmr0
Author Page: amazon.com/author/nellawarrent