** I hope to be finished with The Novel Writer's Toolkit by Bob Mayer next week. This gives you some time to think about what you would like to see on this page. Will we continue breaking down books on writing, marketing, and branding? Will I take questions directly from you? Will I write random things that pop into this swirling, whirling, chaotic head of mine? Or a combination? Let me know what you would like to do? I have a list of books we can look at if that is what you choose. The list is at the bottom of this post. **
Target Your Market

Are you a fighter? Well, unless your name is Stephen King, JK Rowling, or Neil Gaiman then get ready to throw fists. You are now in the ring fighting for shelf space. Not only to get on a shelf but be there for more than 2 seconds. No one cares about your book as much as you do, and it is up to you to make sure it thrives.
Know your genre. Not just your genre, but your sub-genre. Yes, that's a thing. See, Sin Full falls under the giant umbrella of Fantasy, but my sub-genre is Urban Fantasy. That is because it has very specific content to match the criteria of that sub-genre. Confusing? Yes. Yes, it is. Once you have a general idea of what you are writing, you now need to figure out how to market to the people who love that specific type of story. Look, I know it's 2020. The year of insanity and pandemics. I am just going to list things you can/could do. Get your books and your butt into conventions. They are doing some virtual ones. Look around. Mr. Mayer suggests things like: if you write military thrillers investigate Army Times as a possibility. See about getting an interview/article about you and the book. Do you write alien-based storylines? How about UFO Magazine? Put your work where it will be found by those who want it most.
Who's hungry? I know I am. Meet me around the refrigerator and we can dig around together for a nibble and pour a fresh cuppa, so I can get back to writing this amazingly informative post. Fun? Yeah, that's what I thought too. Off you pop. Get something to fill your tummies and warm your insides while I pull out the reading rug. Grab your copies and meet me out here. We are on page 198 of The Novel Writer's Toolkit by Bob Mayer.
Book Signings
So, each Saturday, from 7-12, we (a local group of authors) sit under a lovely tent with our books and hope beyond hope that someone will come in and want to buy one, or seven. In most cases, I sell at least one per market but there have been days I sold nothing. Wanna know why? I'm not famous (yet). I also learned not to bring my full inventory either. The most I sold in one sitting was three. Why do I go to this market? Well, because it is close, and I can justify the travel versus the sales. If, however, I had to travel two hours to only sell two or three of my books, I would really have to think about it. Cost versus reward. Consider if this is the place to sell your books. I would never do a book signing for Sin Full in any church. Nope. Not gonna happen. That is not the location to find my audience. I would for O-B*tch-uary, though.
If you decide you will participate in a signing at an event, then it is up to you to market it. Really market it and yourself. Social media is your friend (in this aspect). Make flyers and put them up in bookstores, coffee shops, libraries, everywhere. Create a press release!
Press Releases
Like the segway there? LOL If you are on your own (no agent) this is part of your job. You need to create a press release for your signing events, soon to be or, newly released book. A press release is a way to give all the information about your book and how you want it to look for the local paper to print. There are three basic press releases for a writer: a signing event, new book coming, and the announcement of your new release.
Who do you send it to at the paper and why would they want it? Papers aren't gonna give you free ad space so play up the 'local angle' of the story. The editor will make the final decision, but it is up to you to sell it as best you can.
Put in a publicity photo- this can make it more personal.
Short and sweet but include a full-page copy of your bio.
Address it to the correct editor. Many papers have a special section for things such as this. They may run on a certain day or a certain page. Know who oversees this. Call and ask who the best person would be to contact.
Get it to the right people well before you want it printed. At least a week before for the print date. Magazines it should be three + weeks ahead of time.
Follow up with a call a few days before it should be in print. This is the difference between being printed and being forgotten.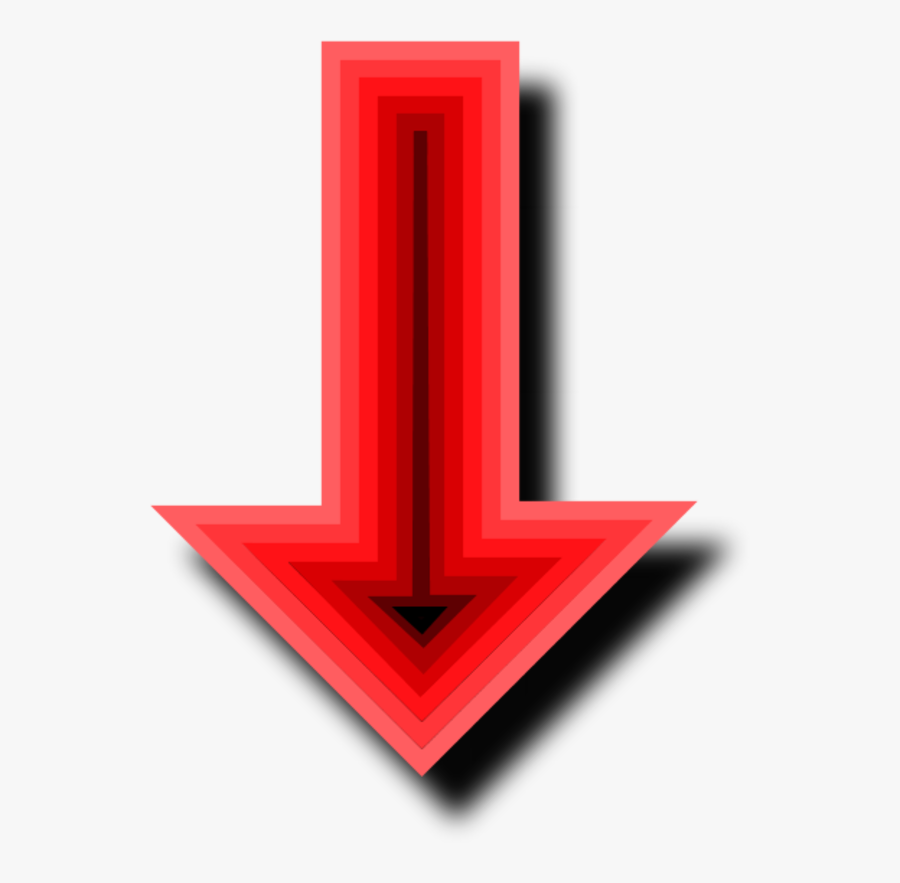 Don't forget to take a look at the list of books below and let me know what we should do next: break down a book, answer questions, a whole lotta crazy, or a combo of it all.
Until next time…
Book List for Blog
Digital Marketing All-in-One for Dummies, A Wiley Brand, Book 2 Uncovering the Customer Experience
Get a Literary Agent by Chuck Sambuchino
On Writing by Stephen King
Getting Your Book Published for Dummies, A Wiley Brand by Sarah Parsons Zackheim
The Anatomy of Story by John Trudy
Building Believable Characters by Marc McCutcheon
The Writer's Guide to Characters Traits by Linda N. Edelstein
A Troubleshooting Guide for Writers, Strategies and Process by Barbara Fine Clouse
Use Your Words, A Writing Guide for Mothers by Kate Hopper
Save the Cat! Writes a Novel by Jessica Brody
Writing Fiction that Sells by William F. Nolan
Manuscript Makeover: Revision Techniques No Fiction Writer Can Afford to Ignore by Elizabeth Lyon
Self-Editing for Fiction Writers (How to Edit Yourself into Print) by Renni Browne and Dave Booth
The Elements of Style by Strunk and White
Copywriting by J. Jonathan Gabay FRSA (Teach Yourself)
On Writing Well, The Classic Guide to Writing Nonfiction by William Zinsser
Amazon Kindle Direct Publishing Complete Guide by Steven Bright
Smashwords Style Guide, How to Format Your eBook by Mark Coker
The Ultimate Book Marketing Crash Course by Nicholas Erik
Effortless Writing, The Simple Way to Writer and Guarantee Remarkable Results by Kerry Miller
The Million Dollar Writer by Richard S. Gallagher
Creating Character Arcs by K.M. Weiland
Grit for Writers by Tamar Sloan
Fun to Write Fiction by Donna Monday
Book Publishing for Authors by Paul G. Brodie
The Lair's Bible, A Good Book for Fiction Writers by Lawrence Block

The Lair's Companion, A Field Guide for Fiction Writers

How to Write a Fiction Novel in 30 Days or Less by Nicholas Black
Editing: The Red Pen Way, 10 Steps to Successful Self-editing by Anne Rainbow
25 Self-editing Tips for Indie Authors & 8 Crucial Mistakes to Avoid! By JM Porup & Derek Murphy
Books I have Done
Take Off Your Pants by Libbie Hawker
How to Write Dazzling Dialogue by James Scott Bell
Digital Marketing All-in-One for Dummies, A Wiley Brand, Book One, Creating Your Digital Marketing Strategy
Around the Writer's Block by Rosanne Bane
Personal Branding for Dummies, A Wiley Brand
The Weekend Novelist by Robert J. Ray
The Novel Writer's Toolkit by Bob Mayer- currently working through
Please remember that I am not trying to write this book for you word for word. I am skipping a lot of detail. I highly suggest you purchase the book and read between the lines.
Polish your sparkle and keep twirling.
Find joy. Be joy. Enjoy.
I'm always looking for new friends!
Like Follow Share
I follow back!
Twitter: https://twitter.com/TiciaRani
Twitter: https://twitter.com/WarrentNella
Facebook: https://www.facebook.com/Nella-Warrent-1863744137235991/?ref=bookmarks
LinkedIn: https://www.linkedin.com/in/ticia-metheney-22181476/
Amazon: https://www.amazon.com/B-TCH-UARY-Ticia-Rani-ebook/dp/B07NCG46BX/ref=sr_1_1?keywords=ticia+rani&qid=1573745735&sr=8-1
Instagram: https://www.instagram.com/nellawarrent/
Goodreads: https://www.goodreads.com/author/show/18848350.Ticia_Rani
Universal Code for O-B*tch-uary: https://books2read.com/u/bOZe8o
Universal Code for Sin Full: http://books2read.com/u/m2Vdqd
Amazon: https://www.amazon.com/Sin-Full-Nella-Warrent/dp/B0858V1PY2/ref=sr_1_fkmr0_2?keywords=sinful+nella+warrent&qid=1583163265&sr=8-2-fkmr0
Author Page: amazon.com/author/nellawarrent