FYI, if you didn't know by now…
publishing is a business. I know! Shocking, right? But did you also know publishing falls under the very decorative umbrella of entertainment. Yup. So, all those super bad movies made from book adaptations are entertainment as well. Really? Entertainment business…oxymoron? Hmm, think about that for a second.
How does the business part work? Well, according to Mr. Mayer he thinks the publishers collect books throughout the year and throw them at the wall and 'see what sticks.' There is no scientific way to determine which book will sell well. It's a guessing game. The factor they have trouble with is the emotion a story taps into to get people to want to buy it. There is no way to determine what will peak peoples interests.
Crazy. Entertainment people don't know what will get us buyin'. Funny– I always thought what became popular was caused buy entertainers. Am I wrong? Probably. What do I know? I know my cuppa is empty. I know I'm a Starvin' Marvin and need a serious nibble. Come on, it is kitchen/breakroom time. I made salted caramel coffee. Grab a cuppa and join me in digging around for a nibble. Dang! I am hungry. Ooooo crab Rangoon dip. Ooooo, pita chips.
Join me out on the reading rug with your cuppa, nibble and copy of The Novel Writer's Toolkit by Bob Mayer. We are on page 192. Get comfy and settle in.
Numbers
It's a game of numbers. The first to be aware of is the number of books they are planning for a print run. Here's a key to keep in mind- the advance, or lack of, will give you a general idea of how many books they intend to print. Need the math? Well, Mr. Mayer was kind enough to work it out for us.
You get a $10,000 advance. They intend to publish your novel in paperback. You will receive approx. 8% of the royalty of the book being sold at $5.99 after you have earned your advance back for them. That is $0.4729 per book. Think on it this way- typically the average sold, versus the amount printed, sits around 50%. Half will remain on the shelves (as a new, no name author). So, you can figure your print run will be rather small. Hardcover royalties aren't much better. With those, you don't get a percentage of the cover price. You get that from the whole sale price which is substantially less. Don't forget your agent. They get their share too. (15%)
Back to the math…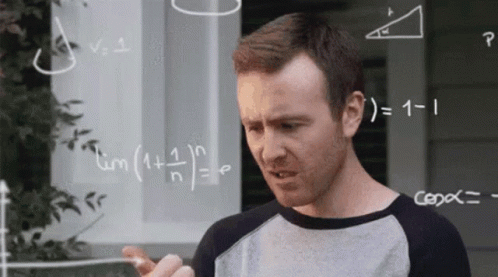 $10,000 advance for a hardcover run equals $1.40 going to you as long as 7,142 books sell. The 50% number sits at 14,284. Your print run is under 15 thousand books. Now this math is for a new author. A fresh face to the world of publishing. If you are an established author. One who people recognize. Your numbers are determined buy your sales of previous books. Shops will buy your newest book based on the sales of your last one. If you are working on a series, and you are ready to put out book 2, they will check the sales for book 1 to decide on how many copies they anticipate selling. If they only sold 200 of the 400 books they ordered of book 1, they would only buy the sales equivalent of book 2. The simplest goal for the author is for enough books to sell to cover their advance. No royalties are paid out until after that number is reached.
Please remember that I am not trying to write this book for you word for word. I am skipping a lot of detail. I highly suggest you purchase the book and read between the lines.
Polish your sparkle and keep twirling.
Find joy. Be joy. Enjoy.
I'm always looking for new friends!
Like -Follow -Share
I follow back!
Twitter: https://twitter.com/TiciaRani
Twitter: https://twitter.com/WarrentNella
Facebook: https://www.facebook.com/Nella-Warrent-1863744137235991/?ref=bookmarks
LinkedIn: https://www.linkedin.com/in/ticia-metheney-22181476/
Amazon: https://www.amazon.com/B-TCH-UARY-Ticia-Rani-ebook/dp/B07NCG46BX/ref=sr_1_1?keywords=ticia+rani&qid=1573745735&sr=8-1
Instagram: https://www.instagram.com/nellawarrent/
Goodreads: https://www.goodreads.com/author/show/18848350.Ticia_Rani
Universal Code for O-B*tch-uary: https://books2read.com/u/bOZe8o
Universal Code for Sin Full: http://books2read.com/u/m2Vdqd
Amazon: https://www.amazon.com/Sin-Full-Nella-Warrent/dp/B0858V1PY2/ref=sr_1_fkmr0_2?keywords=sinful+nella+warrent&qid=1583163265&sr=8-2-fkmr0
Author Page: amazon.com/author/nellawarrent