Characters
It is believed that there are two ways to write a story. The first is to come up with the story then add the characters, and the second is to create the characters and build a story around them. Do both. As Mr. Mayer says in this section, …many times the characters are the plot. Once you begin writing your characters and their story, they can come alive and take over the flow of the plot.
No matter how you do this you need characters. They can be people, aliens, flowers, dogs, Peter Rabbit, or even toilets. My bestie wrote the coolest story about the secret life of toilets. I'll have to see if she would let me post it here…Hmmm, Susan? Even inanimate things can be characters. My fav at the moment is the water in Moana. You needed to know this. LOL
If you were going to write yourself as a character what would it look like?
Me: 5'7 1/2" of awesome female power. Kinda cute for being waaay old. Attitude x10. Healthy build (athletic but clearly loves food). Covered in dog hair and coffee droplets. Walks with a mild limp (grows worse if very active). Loves darker colors for clothing choices. Hair-short, and colors it her natural deep brown shade to cover her age induced white. Olive skin tone (tans easily). Loves to ride bikes and is not ashamed to be covered in mud splatter from long rides. Quick to laugh or make you laugh and…LOVES WERDS.
I am a boss who is in need of a fresh cuppa and some breakfast? Are you in need of a refill? Maybe something to nibble? I'll meet you at the coffeepot. I made caramel coffee! It is delish. Grab a cup before it runs out. I will roll out the reading rug and find my copy of The Novel Writer's Toolkit by Bob Mayer. Don't forget your copy. Hurry up! Settle in and let's get to this.
Which came first?
I really want to insert a chicken and egg joke here but…you get a reprieve. Only cuz I don't know a good one. Anyway, back to the point. Which came first for you? The plot or the characters? We must agree that characters are what moves a story. They are very important. You really can build amazing characters who drive a plot idea. If your characters are the key then before you start plotting your story, you need to create very strong, detailed characters first.
Once you have done those things you need to figure out how to show who your characters are. You can sit down and write a six-page detailed description but who in the heck wants to read that? Not me. Show me how they walk into the scene you are writing. Are they a pacer who wears a path in the floor? Are they a nail biter? Do they rake their fingers through their dirty blonde hair when they get frustrated? Do they stare knowingly at the other character with their moss colored eyes?
There are ways to describe your characters without telling us what they look like. You must describe them in some way but not a list. When I read a book, I want to know who I can compare the male characters with. Like, do they look like Henry Cavil, Tom Hardy, Jason Momoa, or Adam Sandler? I REALLY need to know. No, really.
When should you show your character's face?
Early. Start showing us your character. Hair, eyes, and build are good places to start. If they have a distinct thing about them, show us. I limp. Show me dragging my right foot as I get in the car or how I struggle to go downstairs. Things like this are good to know early. You don't have to show/tell us how things like that happened (why I limp)- save that for a little later. Make sure each of your characters are distinct. Do your best not to confuse your readers by making everyone look alike. Where's the fun in that? Mr. Mayer points out that some authors choose to not describe their characters. The idea is to make their characters every man/woman/they-them. They want the reader to create their own character. It can work if the story is something everyone can relate to.
*****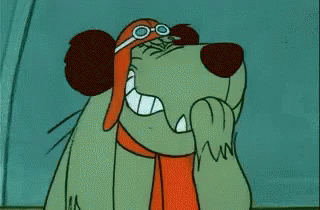 Up next- more on character building/creation.
I know you are so excited, but you have to wait.
Muhahahahaha- choke- cough-wheeze.
Please remember that I am not trying to write this book for you word for word. I am skipping a lot of detail. I highly suggest you purchase the book and read between the lines.
Polish your sparkle and keep twirling.
Find joy. Be joy. Enjoy.
I'm always looking for new friends!
Like Follow Share
I follow back!
Twitter: https://twitter.com/TiciaRani
Twitter: https://twitter.com/WarrentNella
Facebook: https://www.facebook.com/Nella-Warrent-1863744137235991/?ref=bookmarks
LinkedIn: https://www.linkedin.com/in/ticia-metheney-22181476/
Amazon: https://www.amazon.com/B-TCH-UARY-Ticia-Rani-ebook/dp/B07NCG46BX/ref=sr_1_1?keywords=ticia+rani&qid=1573745735&sr=8-1
Instagram: https://www.instagram.com/nellawarrent/
Goodreads: https://www.goodreads.com/author/show/18848350.Ticia_Rani
Universal Code for O-B*tch-uary: https://books2read.com/u/bOZe8o
Universal Code for Sin Full: http://books2read.com/u/m2Vdqd
Amazon: https://www.amazon.com/Sin-Full-Nella-Warrent/dp/B0858V1PY2/ref=sr_1_fkmr0_2?keywords=sinful+nella+warrent&qid=1583163265&sr=8-2-fkmr0
Author Page: amazon.com/author/nellawarrent