More like, where to start. It's all about your timeline. This is serious right here. If you mess up your timeline or make it jump around to the point of getting lost in time…you will also loose your readers. Typically, we write in a sequential order. First, then, and later…order is key. But! That's a big but right there. But flashbacks and memories happen. These little tidbits can help the story move along but you have to be selective on when and where you place them. They must make since in their placement. This leads to what a prologue is and how it is used.
prologue noun
A preliminary discourse; a preface or introductory part of a discourse, poem, or novel. An introductory speech, often in verse, calling attention to the theme of a play. The actor or actress who delivers this. An introductory scene, preceding the first act of a play, opera, etc. Any introductory proceeding, event, etc.
A prologue is used when the material you want to include in the opening is out of time sequence with the rest of the story. – Bob Mayer
Do you like a book that starts with a prologue? I don't mind them. I like to see an intro to a story I'm about to dive into. This is your prologue.
HI! How are you today? What's in your cuppa? Wow, that's an empty cup. Mine is getting pretty low too. I'll race you to the breakroom/kitchen. Ready, set…GO! I win! Yea! Don't cry. There's enough for all of us. Come on. I'll pour while you get out the creamer. Nibble? I'm good. I had granola and yogurt for breakfast, so my tummy is still full. You grab what you can find while I roll out the reading rug. Don't forget your copy of The Novel Writer's Toolkit by Bob Mayer. We are going to jump in on page…wait, let me look…there! Page 85. Turn to page 85, boys, girls, and all my other amazing pronouns. Here we go.
Pacing…not back and forth across the floor.
So, your book starts and ends, what lies in between is the story. It's the in between we need to focus on. We need the pace to move in a way that your reader feels carried away. We don't want them trudging through mud or running (reading) so fast they are out of breath. Watch your pacing. Can you speed up in an action scene? Um, duh. It's action. Slow down? You can slow your story down in spots but be careful that you don't drag this out for long periods. You could lose a reader for this. They get bored.
Overall Pace
Rule number one: Do Not Jar the Reader.
Be smooth in the way you shift your movements. If you are time traveling be sure you have prepared your reader. Even if it is a sudden jump through time. If you have shown your reader that time jumping is possible, they will not be shaken by it. Make sure you, as the writer, can follow along with ease.  If you struggle to keep things in line your reader will have the same problem.
Let's stick with the idea of time jumping. When you are writing time travel you could use chapters as your moment of jumps. You can be in 2020 in chapter one but as it comes to a close you are preparing your reader for a jump. Chapter two opens with your character landing in 1897. Chapter usage is a good way to shift your pacing. When I wrote O-B*tch-uary, I used chapters to represent days. Wake up, things happened, and end the day.
Pace Within a Chapter
Major time jumps in the first page of a chapter will set your readers teeth on edge. In the example given: Your character packs to move, arrives in new place, interviews for a job, and then it jumps several weeks ahead…all within a few paragraphs. What? Wait? These are major things to happen in anyone's life, including a fictional character. The pace is too fast here. Way too fast.
A chapter is a single point in time. The idea is to write a start and stop inside the same chapter. Now, more than one thing with more than one character can occur at the same time. This is where you separate the two with a line of asterisks or additional spacing. One cool way to introduce a scene in a thriller type book is to use a header like this (per Bob Mayer):
West Point, New York
14 November 1997
10:23 a.m. local/ 1523 Zulu
If you were writing a spy book this would be a cool way to shift movement and still keep your reader on pace.
Ending Your Novel
This is the resolution of the problem you introduced early in.
Study endings as much as you spend time studying beginnings. – Bob Mayer
Great advice, Bob. How did your favorite author close off all the little bits they dredged up through out the story? How will you do the same? We have all read books that ended with a Wah-wah moment. You close the book like, "That's it, really?" Then throw the book on the table in disgust. Your ending should have a powerful payoff.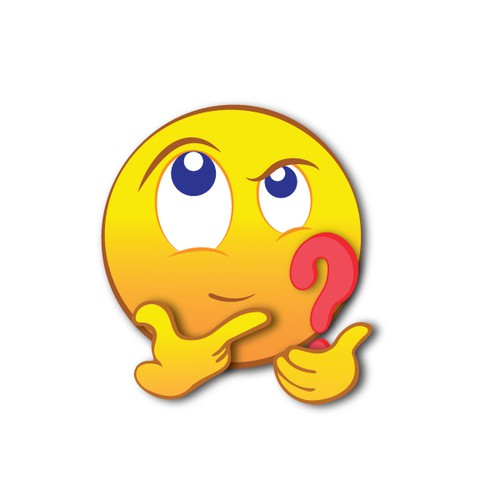 Remember, do not leave your reader guessing. Close out your main story and all the subplots you created. Also, keep in mind, your climax and the resolution of your ending are not the same thing. Your climax is what ends the problem from early in. The resolution is the closing of the entire story and explains how the crisis was overcome and lays out how it effected all the characters involved.
*****
Suuuuper long but I wanted to finish out chapter 5.
Next, we will be learning all about technique and what yours is.
Awesome-sauce! See you next time.
Please remember that I am not trying to write this book for you word for word. I am skipping a lot of detail. I highly suggest you purchase the book and read between the lines.
Polish your sparkle and keep twirling.
Find joy. Be joy. Enjoy.
I'm always looking for new friends!
Like Follow Share
I follow back!
Twitter: https://twitter.com/TiciaRani
Twitter: https://twitter.com/WarrentNella
Facebook: https://www.facebook.com/Nella-Warrent-1863744137235991/?ref=bookmarks
LinkedIn: https://www.linkedin.com/in/ticia-metheney-22181476/
Amazon: https://www.amazon.com/B-TCH-UARY-Ticia-Rani-ebook/dp/B07NCG46BX/ref=sr_1_1?keywords=ticia+rani&qid=1573745735&sr=8-1
Instagram: https://www.instagram.com/nellawarrent/
Goodreads: https://www.goodreads.com/author/show/18848350.Ticia_Rani
Universal Code for O-B*tch-uary: https://books2read.com/u/bOZe8o
Universal Code for Sin Full: http://books2read.com/u/m2Vdqd
Amazon: https://www.amazon.com/Sin-Full-Nella-Warrent/dp/B0858V1PY2/ref=sr_1_fkmr0_2?keywords=sinful+nella+warrent&qid=1583163265&sr=8-2-fkmr0
Author Page: amazon.com/author/nellawarrent