**Weekends 35–45**
Meditation Draft: Acts One, Two, & Three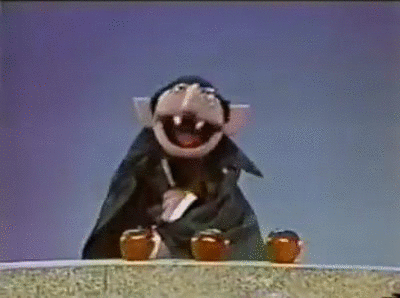 Take a step back. Breathe as you take a wider look at what you have done. Deep in your mind, travel through your entire story. Look for moments where you stumble. Find the spots that are shallow, scratchy, or stall. Zoom in on words that feel wrong, phrases that could be better written. Brood, write, brood some more, and write as it all comes.
**I have mentioned before the trick I use here. I have a read aloud option on my computer. I set it to read however many pages I choose and sit back and listen. It is astonishing the errors you can catch this way. Also, if the computer stumbles over a phrase or line, you can bet your reader will too.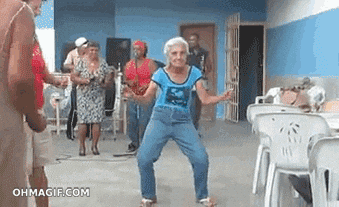 I HAVE A REFRIDGERATOR! (Insert club mix here while I dance around like no 50-year-old ever should. If I twerk, I may throw out my back.) And back to being a responsible woman. Kinda, maybe, oh, who am I kidding? Hi, friends. How are all of you today? Anything fun and as exciting going on in your lives like getting a new refrigerator? I know, it is hard to beat in the excitement realm, but you can try. Tell me about you.
Anyway, who's ready for a fresh cuppa and a nibble? Lawd knows I am. Come on! Meet me at the coffeepot and fill 'em up. Today, I have blueberries and sliced bananas- which is weird cuz I am not a fan of bananas. But I was craving them. I am not one to deny my body healthy stuff. Grab whatever makes you happy from the kitchen/breakroom and I will meet you back here on the reading rug. I have my copy of The Weekend Novelist by Robert J. Ray. Have you looked at the list of book options for our next foray into learnin'? I posted it last Friday and may drop it again this Friday. Take a look and let me know which one strikes your interest. Cool? On with the show.
Grab your notebook and look at the world around you. Find areas around you that resemble the world you created on the page. Describe what you see in detail. Use it in your story. Look at the picture hanging on the wall and use it in your stage setup. If a character walks across a wood floor describe the sound. Are there portraits on the walls of your stage setup? Who are the people? Start reshaping and strengthening your scenes.
Make everything important. Deepen the tidbits you dropped in. Remember that the setting can structure how your characters act. For example: the television is on and the weatherman steps on screen. If he/she/they talk about rain, it should dictate how your character dresses if they are leaving the house/apartment. Also, around the world, we are not only in a pandemic but also riots. These two things can impact movement in your story. Think about your world and what you have created for your readers. Make us believe it by giving us detail. Tangible moments we can relate to.
**I am not a huge sci/fi reader. It just isn't my thing. But I enjoy a good sci/fi movie. I have noticed the one thing that draws me in is the relatable moments. They may be way out in space, but they still deal with many of the things we deal with here on terra firma. It can be as simple as family issues to a crazy, orange, 'leader' who thinks they know what's best for their country (spacecraft). Whatever you write, make sure I feel like I am sitting there with your character.
Please remember that I am not trying to write this book for you word for word. I am skipping a lot of detail. I highly suggest you purchase the book and read between the lines.
Polish your sparkle and keep twirling.
Find joy. Be joy. Enjoy.
I'm always looking for new friends!
Like Follow Share
I follow back!
Twitter: https://twitter.com/TiciaRani
Twitter: https://twitter.com/WarrentNella
Facebook: https://www.facebook.com/Nella-Warrent-1863744137235991/?ref=bookmarks
LinkedIn: https://www.linkedin.com/in/ticia-metheney-22181476/
Amazon: https://www.amazon.com/B-TCH-UARY-Ticia-Rani-ebook/dp/B07NCG46BX/ref=sr_1_1?keywords=ticia+rani&qid=1573745735&sr=8-1
Instagram: https://www.instagram.com/nellawarrent/
Goodreads: https://www.goodreads.com/author/show/18848350.Ticia_Rani
Universal Code for O-B*tch-uary: https://books2read.com/u/bOZe8o
Universal Code for Sin Full: http://books2read.com/u/m2Vdqd
Amazon: https://www.amazon.com/Sin-Full-Nella-Warrent/dp/B0858V1PY2/ref=sr_1_fkmr0_2?keywords=sinful+nella+warrent&qid=1583163265&sr=8-2-fkmr0
Author Page: amazon.com/author/nellawarrent