**Weekend 17**
Writing Your Catharsis Scene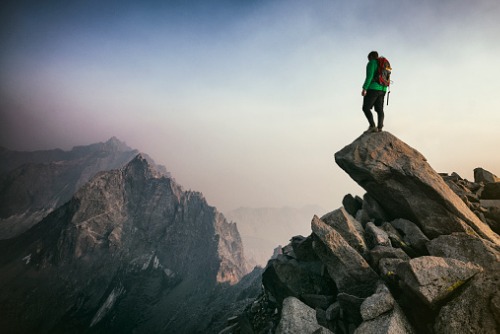 This is almost like reaching the top of a mountain. Olympus? Probably not but to a writer it does feel pretty spectacular. This is the point where our readers get some form of resolution to the build up you have created. Where the imagery and symbols come together to clarify their need. 
The structure in writing is the upward slope. Look back at your Aristotle's incline images we drew a few weekends back. Once you have written the climax to your story you can look back and trace the advancement of the novel. You have anchored your story. As a reader, we chase the story to find out what happens. As a writer, we put our blood, sweat, and tears into creating the cathartic moment.
Is it worth the pressure? Yup. If it wasn't, I wouldn't be working on book #3. Now if only I could finish it. I have a master's degree in procrastination. Help. H.E.L.P.
Hi! How are you today? Me? Worried about Frankie our 1yr old Chiweenie.
Apparently lil dude has allergies. Like, bad allergies to pollen. This is Spring and Spring is full of every type of pollen. His eyes look horrible. Once I finish this post, I will be carrying my butt and this lil dude to the vet…in their parking lot…cuz I can't go in. I get to hand off lil dude to a vet tech and then watch his visit on my phone. Wow. Technology is awesome. Until then, I need more coffee. I'll meet you in the kitchen/breakroom for a refill. I already laid out the reading rug and found my copy of The Weekend Novelist by Robert J. Ray. We will be jumping back in on page 171.
Chain of Events
I am a stickler for this. The chain of events must make sense. One must come before two. Actions have consequences. A novel is a chain of events and need to follow the proper chain.
Guideline for Writing Your Climax
Remember the story line we created back in weekend 13: Problem, solution. For every problem you create a solution. This needs to follow at some point. You create a chain of events to build toward your climax. It is simply a list of events to get you to where you need to be. A map to the highest point in your novel. It is a lovely game of Tetris. One suggestion offered is to match your characters wants with the battle it will take to get it. Match their strengths to their weaknesses. They want to get to the island, but they can't swim. The want is to get to the island. The struggle is not knowing how to swim.
Working the Novel
Exercise!
Chain of Events: In your handy dandy lil notebook, copy out a piece of your story line from weekend 13. Follow the model below. Create a chain of events leading to your climax. What and or who caused the things listed below?
The protagonist (________________)
Faced with obstacles (_________________)
Grabs the prize (____________________)
Taking the consequences (__________________)
Made personal by (______________________)
As he/she/they acts/reacts/awaits (____________________)
And the final twist (_____________________)
Storyboard your Cathartic Scene: Using your storyboard we created back in weekend 5, sketch out the parts of your cathartic scene. Make sure your protagonist is active in this scene. Make sure you clear all the agendas of your characters.
Timed writing: Write your climax in 15 minutes. Just keep your hand moving and let your imagination take over. This is our discovery stage. Where we explore possibilities.
Rewrite: Take a sip or three of coffee and relax for a few minutes. Let the dust settle from your last exercise. Now, read it over, brood over it a bit, and rewrite it. Dig deeper into the sentences you created in #3. Flesh them out. Give them color. Draw the picture you want your reader to see.
Looking ahead….–>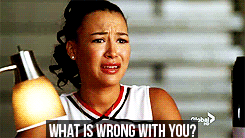 In our next episode of "What is wrong with Ticia and do they make meds for it?"- we will look at the Midpoint of our stories and how powerful they are to the entire plot.
Please remember that I am not trying to write this book for you word for word. I am skipping a lot of detail. I highly suggest you purchase the book and read between the lines.
Polish your sparkle and keep twirling.
Find joy. Be joy. Enjoy.
I'm always looking for new friends!
Like Follow Share
Twitter: https://twitter.com/TiciaRani
Twitter: https://twitter.com/WarrentNella
Facebook: https://www.facebook.com/Nella-Warrent-1863744137235991/?ref=bookmarks
LinkedIn: https://www.linkedin.com/in/ticia-metheney-22181476/
Amazon: https://www.amazon.com/B-TCH-UARY-Ticia-Rani-ebook/dp/B07NCG46BX/ref=sr_1_1?keywords=ticia+rani&qid=1573745735&sr=8-1
Instagram: https://www.instagram.com/nellawarrent/
Goodreads: https://www.goodreads.com/author/show/18848350.Ticia_Rani
Universal Code for O-B*tch-uary: https://books2read.com/u/bOZe8o
Universal Code for Sin Full: http://books2read.com/u/m2Vdqd
Amazon: https://www.amazon.com/Sin-Full-Nella-Warrent/dp/B0858V1PY2/ref=sr_1_fkmr0_2?keywords=sinful+nella+warrent&qid=1583163265&sr=8-2-fkmr0
Author Page: amazon.com/author/nellawarrent