+ First- why did WordPress change their format AGAIN? I just figured out the last updates. Argh. I am so sorry if this looks weird. I tried my best. +
The First Four Weekends…yes, that long. But we are all on quarantine so you could speed this up a bit. What we will be working on is preparing your characters to enter your story.
Our next four tasks (weekends) will be sketch, backstory, dream, and wardrobe- this is for one character. If you have more than one you will need to do these things for each.
The character sketch is weekend number one. We will worry about the other three when we get there. Our first work is to focus on three characters and create their sketches, the protagonist, one antagonist, and one helper.
Who is your lead? This is who your reader will identify with. Know who you are writing for. YA, MA, fantasy, romance, urban fantasy…you need to know your genre to know how to write for your reader. I write urban fantasy, so it is a free for all. I get to make it up and use what is in the here and now. Easy-peasy. Nope.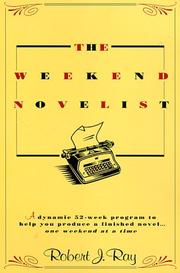 It's that time again friends. Join me around the coffee pot as we worship it as it pours out fresh cuppas on demand. Fresh watermelon will be my nibble of choice today. What are you bringing to the reading rug? Just make sure you clean up your crumbs. I'm not your mama and will call you out for being a piggy. Make sure you have your copies of The Weekend Novelist by Robert J. Ray. I'll meet you on page 30. Hey, I'm watching you. This is not pillow fight time. That will happen at 2:00 in the basement. Sign ups are by the door.
~ Weekend 1 ~
Sketch in this context is more word outline than drawing. This is the study of your person and why they do or do not do what they do. What? I am a bit of a derp today. Think of your character sketch as an audition on paper.  Describe them. What do you see? What do they look like? Hair color, skin tone, height, weight, mannerisms? What social groups do you see them in? Geeky, nerdy, jock, pretty-pretty princess, soldier…?
Now let's get vague. Let's make some assumptions about who they are and how they think. Depending on how they look and dress you can assume a lot. If they are toting a laptop bag stuffed to the gills with paper, wearing glasses, a scarf, a faded cardigan, and walking into a coffee shop, the chances are pretty good they are a writer.
Maybe a teacher, in need of caffeine and a place to read and grade papers. Work your sketch. You drew them that way. If it doesn't fit the dynamic of your story, change it now rather than 8 chapters in.
Here are a few points you can use to sketch your STRANGER.
Height:
Weight:
Sex:
Age:
Date of Birth:
Where were they born:
Hair in detail: Color, style.
Clothing style: This can be a 'right now' look or a general type.
Body: Lean, muscular, fluffy
Facial features:
Eyes:
Mouth:
Mannerisms: How do they stand? Slouch. Walks with hands in pockets…
Imperfections: chipped tooth, scar, mean, liar
Home and what it looks like:
Favorite room:
View out the window:
Habits: Gym, work, school, doesn't cook
Vehicle:
Motive: What do they want?
The sketch is the bare bones outline, built from details designed to fit your story. If you need a strong, athletic male you aren't gonna cast a pretty-pretty princess.
Possessions are a clue to the characters lifestyle. The kind of car and home they live in can show your reader their income level. Jaguar = has money. A beat-up Ford Ranger = needs cash. A studio apartment above a Chinese restaurant? Low on funds. A glass mansion on the highest hill in town? Their good.
Do a few sketches of characters you would like to work with. Play with them. Change them. Get creative. Keep these external images only. We don't know what is going on inside them yet.
Want a challenge? Well, you are getting one anyway. Pick one or do them all.
1. Stranger in the room.
Take your handy-dandy notebook to a public place (once we are out of quarantine) and do 3-character sketches as you watch strangers.  Use the list of categories I gave you. (café, restaurant, library, park, bar)
2. What-if
Start asking the what if questions to your characters. Give specific problems you see them facing and get some answers along the way. What if he fell down the stairs? What if she met the love of her life and they disappeared? What if he went to a party that was raided by the cops? What if she won the lottery?
Or ask sequential questions. What if she was born into a poor family? What if she marries well? What if the hubs dies? What if she finds out he had debts? What if her antagonist buys out all her debts and she now owes them? What if they offer a deal if she will do a favor? What if…?
3. Casting Director
Okay, so you did the 3 sketches from exercise #1, now cast them in roles of your story. Who is the protagonist? Who looks best for the role of antagonist and who is our little helper? Why do they fit these roles?
Having fun yet? I am. I like this book. I am getting some great ideas. What are your thoughts?
Please remember that I am not trying to write this book for you word for word. I am skipping a lot of detail. I highly suggest you purchase the book and read between the lines.
Polish your sparkle and keep twirling.
Find joy. Be joy. Enjoy.
I'm always looking for new friends!
Like Follow Share
Twitter: https://twitter.com/TiciaRani
Twitter: https://twitter.com/WarrentNella
Facebook: https://www.facebook.com/Nella-Warrent-1863744137235991/?ref=bookmarks
LinkedIn: https://www.linkedin.com/in/ticia-metheney-22181476/
Amazon: https://www.amazon.com/B-TCH-UARY-Ticia-Rani-ebook/dp/B07NCG46BX/ref=sr_1_1?keywords=ticia+rani&qid=1573745735&sr=8-1
Instagram: https://www.instagram.com/nellawarrent/
Goodreads: https://www.goodreads.com/author/show/18848350.Ticia_Rani
Universal Code for O-B*tch-uary: https://books2read.com/u/bOZe8o
Universal Code for Sin Full: http://books2read.com/u/m2Vdqd
Amazon: https://www.amazon.com/Sin-Full-Nella-Warrent/dp/B0858V1PY2/ref=sr_1_fkmr0_2?keywords=sinful+nella+warrent&qid=1583163265&sr=8-2-fkmr0
Author Page: amazon.com/author/nellawarrent
#AmReading #BookLovers #Bibliophile #BookAddict #EBooks #LitFict #GoodReads #Fiction #WomensFiction #WhatToRead #bookstagram #Books #BookAddict #BookClub #BookNerd #BookPorn #Comedy #Family #Tragedy #Creativity #HeartbreakinglyHysterical #BookMarketing #SelfPub #AmWriting #WritersLife #urbanfantasy #instaauthor