There was once a time when dialect was used A LOT. During the 19th century and before, it was a given because this country was growing, and dialects were in nearly every home. Today? Not so much, and the use of dialects are frown upon in todays writings. Editors and agents scowl at them and because they aren't common it causes the average reader to scowl as well. We are only comfortable with what is in our lives on the daily. Mr. Bell isn't saying we shouldn't use accents, but we should use them sparingly. A little dab'll do ya. Funny, I wish I had known this before I wrote one. LOL It wouldn't have stopped be and I created a monster of a character with an Irish accent. You will be able to tell me soon when Sin Full drops. Sorry, not sorry.
Hello my happy lil' werd nerds. How are you today? I am up and hugging my cuppa to me like it's a lifeline. It may just be that. I have a chill that won't go away. But I am here for you and we are gonna learn from our book, How to Write Dazzling Dialogue by James Scott Bell. Come on, let's go refill our cuppas and grab a nibble from the cabinet.
I'm going with thin stackers rice cake with elderberry jelly. You just read rice cake and cringed, but these really are great and thin. Besides, even if you hate rice cakes, the elderberry jelly makes up for it. It is familiar enough to be great but with a tweak in the flavor. Do yourself a favor and get a small jar to taste test. I found mine at a farmer's market and haven't regretted it for a second. Are you ready to move forward? Cool- let me make one more rice cake to nibble and we are good to go. Hang on.
Okay, so I made two more. Don't you be judging. Anyway, back to dialects. The thought process is that dialects are for older or historical type books and can overwhelm the dialogue section of any story. The answer was to give your reader a blast of the dialogue and then pull it back. Give your reader a heavy dose of dialogue at the beginning to make it clear a certain character has an accent, but as you move forward remove it so your reader can follow along easier.
Decide if dialect is absolutely needed in a scene.
If so, go ahead and use it in the first spoken line.
Use it sparingly after that, only as a reminder to readers of the voice.
I may or may not agree with this. I have used accents and the misunderstanding between characters to help add some interesting twists in the storyline. Use it to advance your story not hold it back.
Backstory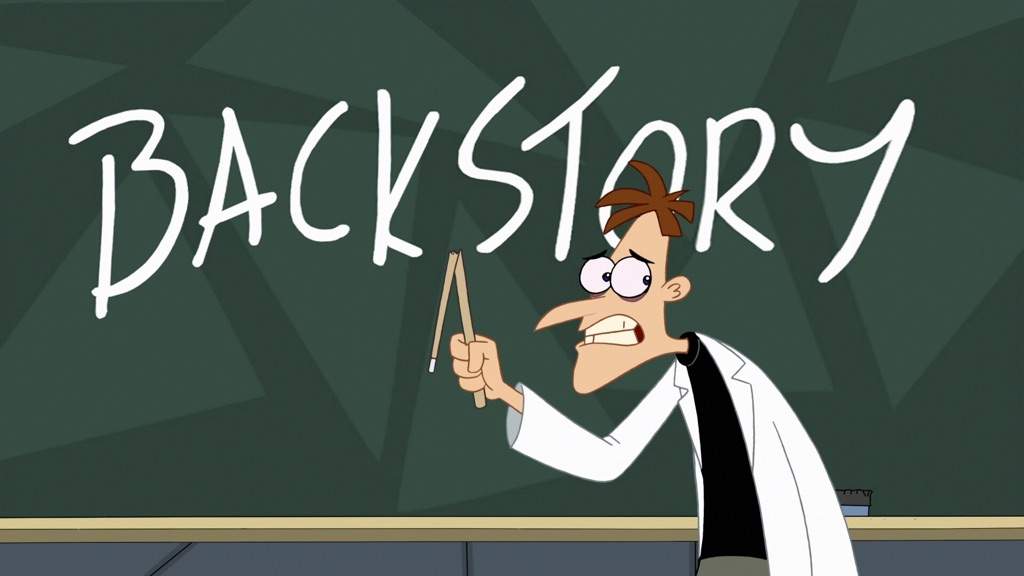 Writing backstory can suck if it isn't done correctly. It can feel like an info dump if it is just shoved in without context. If you need backstory, ensure it is done at the right time and only offers what is needed in the moment. You can trickle memories throughout when and if needed.
Inner Dialogue
Man, if only you could hear what goes on in my head. Oh, maybe that would be a bad idea. I can barely afford my own therapy. LOL Sometimes we give ourselves a good thrashing in our heads, so why can't our characters do the same? It is a way to let your reader inside the character's head. Like when you are about to make them do something scary or dangerous. We would get to hear their pep talk.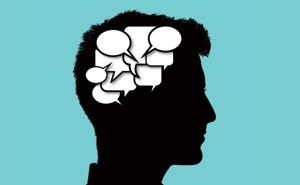 Okay, I can do this. It's not so high. If I fell it wouldn't kill me…unless I fell wrong. I would totally die, but I'm gonna do it. Okay, one…two…wait, wait. Okay, breathe. Don't let them see you're a chicken. You'd never live it down. I can do this. I will do this. One…two…**SCREAM**
This was me jumping from a train track into the water below. As you can see, I didn't land wrong. Well, I did, but that had more to do with the bikini top I had on. Embarrassing.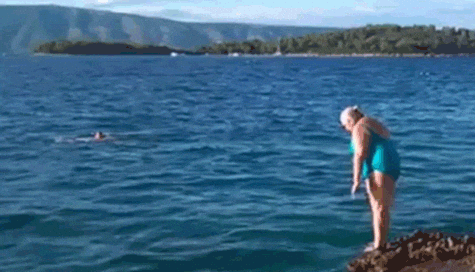 We will journey into Experimental when we return. No, I have no clue what that is either. See you then! Run along and get that elderberry jelly. You won't regret it.
Please remember that I am not trying to write this book for you word for word. I am skipping a lot of detail. I highly suggest you purchase the book and read between the lines.
Polish your sparkle and keep twirling.
Find joy. Be joy. Enjoy.
I'm always looking for new friends!
Like Follow Share
Twitter: https://twitter.com/TiciaRani
Twitter: https://twitter.com/WarrentNella
Facebook: https://www.facebook.com/Nella-Warrent-1863744137235991/?ref=bookmarks
LinkedIn: https://www.linkedin.com/in/ticia-metheney-22181476/
Amazon: https://www.amazon.com/B-TCH-UARY-Ticia-Rani-ebook/dp/B07NCG46BX/ref=sr_1_1?keywords=ticia+rani&qid=1573745735&sr=8-1
Instagram: https://www.instagram.com/nellawarrent/
Goodreads: https://www.goodreads.com/author/show/18848350.Ticia_Rani
Universal Code: https://books2read.com/u/bOZe8o
#AmReading #BookLovers #Bibliophile #BookAddict #EBooks #LitFict #GoodReads #Fiction #WomensFiction #WhatToRead #bookstagram #Books #BookAddict #BookClub #BookNerd #BookPorn #Comedy #Family #Tragedy #Creativity #HeartbreakinglyHysterical #BookMarketing #SelfPub #AmWriting #WritersLife #urbanfantasy #instaauthor