Okay, now pacing does not mean shoot 'em up, bang-bang, car chasing, action packed stories. Pacing is about the movement of your character arc. I have read highly action-packed books that bored me to tears. Tears because I paid for this book and would never get my money back. Argh. If your plot is strong and your pacing done well, your story can kick butt! The example Ms. Hawker gives is a story where your main character never leaves their room could keep you on the edge of your seat flipping pages at breakneck speed. If you are following along with the outline we are building, then having your Story Core, character arc, and theme in place you shouldn't have any problems at this point.
See. I don't have to do jumping jacks while wearing a clown suit to keep you interested. I can keep you reading by making it interesting, informative, and begging profusely for your love and attention. Hi! Read me, follow me, and share me with all your friends. You can share me with your enemies too. I'm cool with that.
Okay- back to Take Off Your Pants! by Libbie Hawker. Got it? Awesome. Now let's fill our new cuppa with something delish and a hand full of nibbles. If you are still binging on Christmas cookies, I suggest you check to see if that stuff is still good. Christmas was over a week ago and those were made well before that. You are kinda pushing the 'good by' date. Be safe! Throw it out if in doubt. I'm just tryin' to protect you. I care. Promise.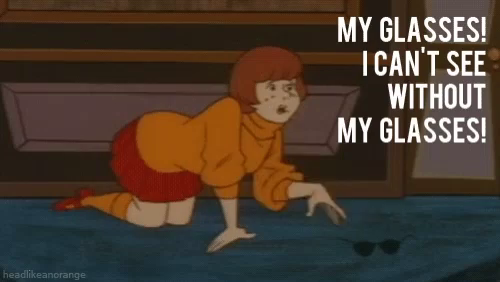 Ready? Get your glasses (I say to myself.) Every well-paced book has the same shape. It doesn't matter what your story is or the genre. If it is a compelling story and keeps your readers happy you will see the connection. A strong book is shaped like an upside-down triangle. Meaning the pointed tip is down. The wide part of the triangle is the opening scene. It takes more time therefore the wide end of the triangle. Nothing is set in stone yet, so you have the ability to do anything. You have wiggle, wiggle, wiggle room.
BUT as your MC sets their eyes on their external goal (the Golden Carrot), the walls of the triangle begin to narrow. Your character is being squeezed down the path you are creating. As it narrows, the story moves faster and faster toward the point. If you have been following along and created your own outline, you should already have this triangle in your notes. It is now time to refine and define what you have created in your outline. Your focus should now be on defining actual scenes that are relevant to your story. You may be tempted to add details (Ex: adding that your character has an awesome spoon collectionß Ms. Hawker). If your detail has nothing to do with the core of the story and will cause the story to pause, then do not add it. If it is not part of the triangle it can break the movement/pace of the tale. Breaking pace is a boo-boo that can cause your readers to lose interest all together.
Remember waaaaay back at the beginning when we chatted briefly about the Three-Legged Outline? Yes, that. This is why one of the legs was listed as pacing. Pacing is just as important as the Story Core and character arc. If you know your pacing is tight you can almost guarantee your reader will be hook from the opening scene to the end. Pacing has everything to do with creating the desire for your reader to keep reading instead of doing laundry or cooking dinner. I have had books do this. I opened the book…begin the journey…and finally look up and see my family standing there with empty plates because I never got up to make dinner. Yup. That was a great book. My desire is to write books like that.
Please remember that I am not trying to write this book for you word for word. I am skipping a lot of detail. I highly suggest you purchase the book and read between the lines.
Polish your sparkle and keep twirling.
Find joy. Be joy. Enjoy.
I'm always looking for new friends!
Like Follow Share
Twitter: https://twitter.com/TiciaRani
Twitter: https://twitter.com/WarrentNella
Facebook: https://www.facebook.com/Nella-Warrent-1863744137235991/?ref=bookmarks
LinkedIn: https://www.linkedin.com/in/ticia-metheney-22181476/
Amazon: https://www.amazon.com/B-TCH-UARY-Ticia-Rani-ebook/dp/B07NCG46BX/ref=sr_1_1?keywords=ticia+rani&qid=1573745735&sr=8-1
Instagram: https://www.instagram.com/nellawarrent/
Goodreads: https://www.goodreads.com/author/show/18848350.Ticia_Rani
Universal Code: https://books2read.com/u/bOZe8o
#AmReading #BookLovers #Bibliophile #BookAddict #EBooks #LitFict #GoodReads #Fiction #WomensFiction #WhatToRead #bookstagram #Books #BookAddict #BookClub #BookNerd #BookPorn #Comedy #Family #Tragedy #Creativity #HeartbreakinglyHysterical #BookMarketing #SelfPub #AmWriting #WritersLife #urbanfantasy #instaauthor