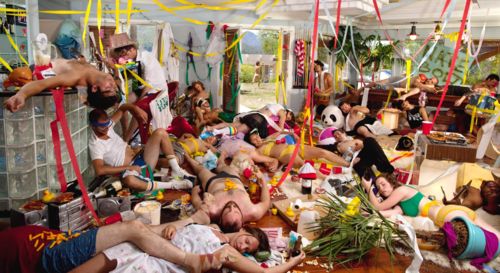 Whoop Whoop! It is time to take a look at what this crazy journey should look like in an outline. Ready? Me neither. I need to refill my cuppa and grab an apple cuz I'm HANGRY. While I do that, go dig out your copy of Take Off Your Pants! by Libbie Hawker. It's probably under all that confetti, collection of party hats, a random bra or 3, and Red Solo Cups from your 2020 New Year's celebration. No judgement here. Nope. Not over here.
I do hope this post finds you and all you love safe and sound in our New Year. I'm not a resolution type person. I tend to choose a word- just 1- to help guide me in my new year's journey. My 2020 word is "DO." I know you are looking at that like…WHAT?! The word will push me to DO all the things I have been putting off. Do self-publish book 2. Do finish the first draft of, hopefully, book 3. DO IT. What would your word be? Let me know in the comments below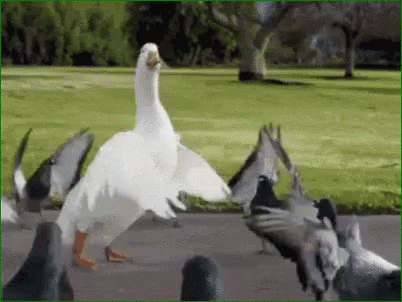 Okay, so let's get into this outline. Ms. Hawker wants you to understand that this will be all loosey-goosey and very general in its concept. It is all open to creative interpretation. Besides, your outline will be different in content from hers or mine. If you like to leave the end of your story open to the flow of the rest of your tale- this section is where your journey will end in this book. Go and prosper!
BUT! If you want to maximize the efficiency of your writing time ß Ms. Hawker, keep reading. This is the point in our outline where we are roughing in ideas for plot headings. Now we are looking at the pacing portion.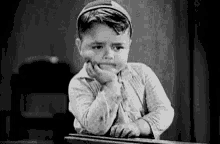 This is where you get out your outline and take notes…I'll wait…
Outline:
Main Character (MC)- who they are.
External Goal- the Golden Carrot they are yearning for.
Antagonist- who's the bad guy/girl.
Flaw- why your MC isn't perfect.
End- the plan for the ending of your tale.
Ally- who's gonna step up to help the MC.
Theme- what are you trying to "teach" your reader. Never give up. True love is out there. You can be a hero.
Opening Scene- Draw your reader in and introduce them to your tale idea.
Inciting Event- something closely tied to your MC's Golden Carrot need.
Character Realizes External Goal- Your MC sees the Golden Carrot across the room and decided they need it.
Display of Flaw- Place your MC in a situation where their flaw stands out.
Drive for Goal- The plan and action.
Antagonist Revealed- Someone who is after the Golden Carrot also. Ex. The MC has fallen for a guy/girl and they will do anything to get them. In comes a douche pickle who thinks they deserve the love interest over the MC. JERK!
Thwart #1- The first boulder thrown in the MC's path to stop their journey to the Golden Carrot.
Revisiting the Flaw- Remine your reader why your MC isn't perfect.
New Drive for the Goal- MC pushes forward no matter what.
Antagonist Attacks- Your MC is close to getting the guy/girl they swear they love when the antagonist throws a bucket of cow poo on the MC- halting your MC in their tracks. Again- JERK!
Thwart #2- Another major boulder is thrown in the MC's path.
New Drive for the Goal- Dang it! I can do this!
** Now, remember, you can have as many Antagonist Attacks and Thwarts as your story dictates. Just ensure they are needed and fit. ***
Change Goal- MC believes they no longer yearn the Golden Carrot and decide the Golden Banana is just as good.
Ally Attacks- Ally reminds the MC why they were going after the Carrot. Not that the Banana is bad, but it is not meant for the MC. Ally kicks MC in the butt to force them to see what is important.
Girding the Loins- Preparing for what is to come.
Battle- Fight! Fight to the death!
Death- This may or may not be real death to any or all characters. This can be accepting of the outcome whether win or lose. Impactful scene. This is where your MC's flaw dies.
Outcome- Ta Da! Did they get the Golden Carrot? Are they happy they overcame their flaw? WHAT HAPPENED???!!!
As you see, the outline is still loose and bendable. You have the ability to get in there and change things around if you desire. What comes next will help with this. We will be moving into Pacing next. Get ready! See you tomorrow.
Please remember that I am not trying to write this book for you word for word. I am skipping a lot of detail. I highly suggest you purchase the book and read between the lines.
Polish your sparkle and keep twirling.
Find joy. Be joy. Enjoy.
I'm always looking for new friends!
Like Follow Share
Twitter: https://twitter.com/TiciaRani
Twitter: https://twitter.com/WarrentNella
Facebook: https://www.facebook.com/Nella-Warrent-1863744137235991/?ref=bookmarks
LinkedIn: https://www.linkedin.com/in/ticia-metheney-22181476/
Amazon: https://www.amazon.com/B-TCH-UARY-Ticia-Rani-ebook/dp/B07NCG46BX/ref=sr_1_1?keywords=ticia+rani&qid=1573745735&sr=8-1
Instagram: https://www.instagram.com/nellawarrent/
Goodreads: https://www.goodreads.com/author/show/18848350.Ticia_Rani
Universal Code: https://books2read.com/u/bOZe8o
#AmReading #BookLovers #Bibliophile #BookAddict #EBooks #LitFict #GoodReads #Fiction #WomensFiction #WhatToRead #bookstagram #Books #BookAddict #BookClub #BookNerd #BookPorn #Comedy #Family #Tragedy #Creativity #HeartbreakinglyHysterical #BookMarketing #SelfPub #AmWriting #WritersLife #urbanfantasy #instaauthor