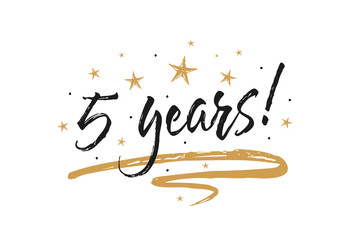 So, some of you may have noticed that I published a book a few days ago, but what you don't know is the length of time it took to get there.
Take a trip with me back in time about 5 years ago.
That's right. This baby has been in the works for 5 years. It started out as a challenge, moved into homework for an English class, and morphed into a full-blown book. I typed "The End" one week after I graduated so this monster of a book followed me through out my college experience. I graduated in 2014 and have been pursuing traditional publishing ever since.
Well, until a wonderful writer asked me two questions over a cup of coffee:

Sela Carsen: Where is your book?
Me: On my thumb drive sitting on my desk.
Sela Carsen: How much money did it make today?
Me: Wha…?
Sela Carsen: It can't make you money if it is just sitting on your desk.
BTW- if you were wondering, Sela Carsen is an amazing author of paranormal romance who has written books in the Nocturne Falls Universe series, Carolina Wolf, Wolves of Fenrir, and more. Look her up. You won't be disappointed.

http://selacarsen.com/
Anyway…back to my journey. She really made me think that day. I would love to say I hopped on the self-publishing bandwagon right then…but my pride overrode me. I stuck it out for another 2 years. I wasted another 2 years. I joined competitions, queried, queried, and queried some more. I wrote, rewrote, and edited again the dreaded synopsis. Argh! Seriously, if I couldn't write the story in under 2 pages what makes agents and publishers think I can do it well for a synopsis. But I did it- over and over.
Do I regret it. Not at all. I learned a lot about the industry. I learned even more about me. I learned that I had a story to tell and someone needed to tell it. Turns out- it was me. So fast forward to Sunday. From deciding to do it and completion it took approximately 4 months. That includes brain storming, researching branding which I have been sharing with all of you, photos, creating the voting poll on my webpage, finding and working with a formatter and making a ton of decisions I didn't realize went into the process. I learned more in these last few months than I did in a year.
I can now say I am an author. Up till now I would not label myself as an author- I was a writer. But now that my name, Ticia Rani, is on the cover of a book…Hi! My name is Ticia Rani and I am an author.
** Wanna know a secret? If you get O-B!tch-uary…there is an email address in the book. You'll have to find it, but when you do- it's a real live email address that comes directly to ME! Drop me a note and say Hello!**
Want the book? Here is the link. The paperback and an ebook are available. This link is for the paperback.
https://www.amazon.com/B-TCH-UARY-Ticia-Rani/dp/1795696346/ref=sr_1_2?ie=UTF8&qid=1549387612&sr=8-2&keywords=ticia+rani
Polish your sparkle and just keep twirling.

Find joy. Be joy. Enjoy.
I'm always looking for new friends! 😊
Follow->Like->Share->
Other places you can find me:
Twitter: https://twitter.com/TiciaRani
Facebook: https://www.facebook.com/Nella-Warrent-1863744137235991/
LinkedIn: https://www.linkedin.com/in/ticia-metheney-22181476/
Amazon: amazon.com/author/ticiarani    <– This is NEW!!! 😊