Join in on our "book club." We are reading and learning all the tips and tricks to personal branding through Personal Branding for Dummies (A Wiley Brand). Come along and learn with us.

Be the King/Queen of your niche market.
Yesterday we chatted about finding your intersection. That sweet spot where you stand out. When people think of that position, they think of YOU. You are the ruler of your sweet spot.

Now you can begin to pick and choose the specific area you want to rule in. What areas are you amazing at problem solving in? Let's point this back at me for a moment- I write fiction because I am good at it. I write urban fantasy because I excel at it. If I attempted to write non-fiction or romance…it would be okay but not anywhere near what I prefer. This is what I mean by finding YOUR niche. What do you rock at? We can all do some things – okay- but there are a few things we do amazingly well. What are those areas for you? That is where your focus needs to be.

Narrow your niche. Hone your skills in two to three specific things. Be known for your knowledge in those topics. To the point where YOU make the rules on how those topics are viewed and accomplished. Back to me- I want to be known for how I write certain types of characters. The misunderstood-not-so-bad-guy. The guy who thinks he's bad because people assume he is, but he is far from evil. That's my window. My genre. My focus. My NICHE. Bring your vision down to a few points and focus on them. Will it have to change? Sure. Times change and motivations shift, you must be willing to move with it. But that is then, and this is TODAY. What can you do with today?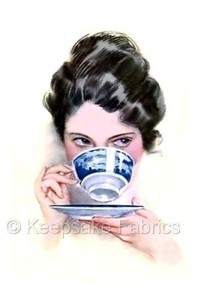 You can't be everyone's ruler. You cannot be everyone's cup of tea/coffee. So, don't think you can. Believe it or not…not everyone likes me. Shocking! I know, right. But I'm cool with it. Tastes differ. You must except the fact that not everyone will see you as the guru in your area of study. You may not be their Yoda, but that doesn't mean you shouldn't try.
The key to all of this is continuing to learn everything you can about the market you desire to be in. Even if you are nestled down deep in your sweet spot, you must continue to excel at it. If you become lax in your knowledge or lazy in your presentations, then that sweet spot will go to someone else. How do you think you got it? Someone got lazy and you filled the void. Don't be the void.

You don't have to stay in that one position forever. You are allowed to move forward but that means you must continue to learn and find the next sweet spot. Just remember, you aren't the only one trying to climb that ladder. Advancement is about filling the voids ahead with your skill set and knowledge base. AND find people to bring along with you. I know we have been focused solely on YOU but remember you aren't working alone. Some of the best skills a person can have is seeing the skills in others and working together to complete tasks. That is why we talked about finding people you want to work with/for. No journey is a solitary one. Find those you want to take the trip with.
Polish your sparkle and just keep twirling.
Find joy. Be joy. Enjoy.
I'm always looking for new friends! 😊
Follow->Like->Share->
Other places you can find me:
Twitter: https://twitter.com/TiciaRani
Facebook: https://www.facebook.com/Nella-Warrent-1863744137235991/
LinkedIn: https://www.linkedin.com/in/ticia-metheney-22181476/