**Covid-19: It is not whether or not YOU can survive it. It is whether those you come in contact can survive it. I am a strong and healthy individual and I am sure I could walk away from this monster unscathed. But I know and love many who would not. I choose to stay away from them in fear I pass on something to them. I love them, and you, enough to stay away. Respect the lives of others. ** That was your PSA for the day. Thank you and be well. We will now return you to your program already in progress.
Sorry about missing yesterday's post. I went on a major hunt for toilet tissue. That's it. I am getting a bidet. I have always hated toilet paper, and this just gives me one more reason.  So, anyway, I carried my limpy tush to 3 stores. Yup. 3. Not one had any paper products. Nope. But do you know what they did have? Produce! Frozen pizza? Nope. But they had everything you would need to MAKE something from scratch. Do people just not know how to cook? I had this argument on Facebook and people made excuses. NO- we have Pinterest and YouTube. You can learn how to replace an engine in a 1940 Ford so learning how to make waffles isn't much of a stretch. Geesh. **Grumble Grumble Curse Spit**
Okay, let's do what we came here for. What was that? OH! We were going to take our next foray into Digital Marketing All-in-One for Dummies, A Wiley Brand. Awesome. Okay. You run along and get a fresh refill for your cuppa and snag me a nibble while you hunt one down for yourself. I'll meet you back here on the reading rug. I'll fluff the pillows while I wait. Zzzzzz…
**Snort, stammer** What? I wasn't snoring. Ladies do not snore…in public. Hush you. Okay, designing an ungated offer. No, I am not speaking a different language.  These are offers that require no risk on the part of the perspective customer. These are things like ads, videos, podcasts, and social media posts. It is a way of putting out info to draw people's attention without them having to do anything. And here is your list.
Entertainment: If your content can entertain a perspective customer you are in. This is why commercials try to make us laugh. They want us to remember them when we see their products and smile. (Flo from Progressive) The Poo-Pourii's video advertisements are gold in this aspect.
Inspiration: We love to feel something. We want to feel motivated when we look a sports advertisement- Just do it. Weight loss programs boost their "before" and "after" images. The goal is to show you what could be if you put a little effort in. To inspire you.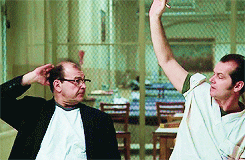 Education: Raise your hand if you have ever gone to Pinterest or YouTube to learn something. Yea, me too. People want to learn things. Maybe not math but some cool stuff. Heck, even this blog is offering you education. You're welcome. Think about it. Wikipedia gets roughly 16 million hits per month. I get that…well, never. I have gotten that never. But the point is, #1 and 2 are hard to pull off but Educating is an easy avenue to travel.
The ungated is the first transaction a perspective customer makes with your company. Don't take your free content for granted. Make it worth the customers time to take a deeper look.
I do my best to make this worth your effort to read. Educating you and me all at the same time. Let me know if I am wasting my time. AND…what book do you want to read next?
Please remember that I am not trying to write this book for you word for word. I am skipping a lot of detail. I highly suggest you purchase the book and read between the lines.
Polish your sparkle and keep twirling.
Find joy. Be joy. Enjoy.
I'm always looking for new friends!
Like Follow Share
Twitter: https://twitter.com/TiciaRani
Twitter: https://twitter.com/WarrentNella
Facebook: https://www.facebook.com/Nella-Warrent-1863744137235991/?ref=bookmarks
LinkedIn: https://www.linkedin.com/in/ticia-metheney-22181476/
Amazon: https://www.amazon.com/B-TCH-UARY-Ticia-Rani-ebook/dp/B07NCG46BX/ref=sr_1_1?keywords=ticia+rani&qid=1573745735&sr=8-1
Instagram: https://www.instagram.com/nellawarrent/
Goodreads: https://www.goodreads.com/author/show/18848350.Ticia_Rani
Universal Code for O-B*tch-uary: https://books2read.com/u/bOZe8o
Universal Code for Sin Full: http://books2read.com/u/m2Vdqd
Amazon: https://www.amazon.com/Sin-Full-Nella-Warrent/dp/B0858V1PY2/ref=sr_1_fkmr0_2?keywords=sinful+nella+warrent&qid=1583163265&sr=8-2-fkmr0
Author Page: amazon.com/author/nellawarrent
#AmReading #BookLovers #Bibliophile #BookAddict #EBooks #LitFict #GoodReads #Fiction #WomensFiction #WhatToRead #bookstagram #Books #BookAddict #BookClub #BookNerd #BookPorn #Comedy #Family #Tragedy #Creativity #HeartbreakinglyHysterical #BookMarketing #SelfPub #AmWriting #WritersLife #urbanfantasy #instaauthor