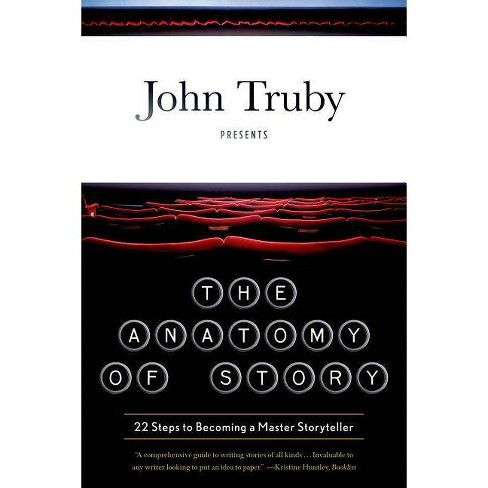 Diving in headfirst here, we have established (hopefully) that our MC has a major need for personal growth and is eyeballing a dangling carrot off in the distance. They have a need to do whatever it takes to get that carrot, including change or overcome their flaw. What you have done is make a promise to your reader that you have created a complete and riveting tale with an awesome-sauce ending. Ms. Hawker has suggested a book called The Anatomy of Story by John Trudy, to explain why this formula works within the story you are creating. Hawker believes in this process and follows the pattern to ensure a tight plot.
Tight as a drumhead. **rat-a-tat-tat** Hidey-ho neighbors! How are you this glorious day? We are covered in snow. It is lovely when it is untouched and pristine. I love it. Then comes the panic. Panic that I do not understand. See, I grew up in a place where we had FEET of snow at a time and here, it's a few inches. I think we got 2 inches and you would have thought it was snow-mageddon. I will just sit here with my cuppa filled with hot coffee and enjoy the white stuff from my office and leave the panic to others. So, what's in your cuppa? What are you nibbling on today? ANSWER ME! Or not. Go dig out your copy of Take Off Your Pants! by Libbie Hawker and join me at the section title marking this blog post. As I mentioned in past blogs, I am using an ebook for this series and have no real way to give you a page number. Did you find where I am? Good. Moving on…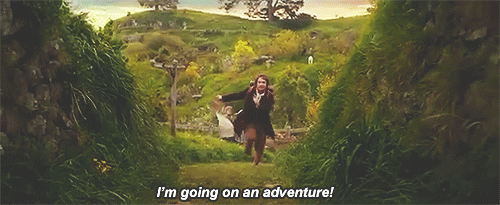 It is now time for your MC to reach out and start the journey to get the carrot. Since, somehow, your MC's flaw is attached to this carrot, his attempt to reach the goal is halted. Remember, as the story moves forward, your MC must complete the battle of overcoming their flaw before they earn the carrot. It is time to plan their attempts. He/she needs to run headlong into barriers or potholes that will halt their progress moving forward.
Factors to brainstorm:
Their plan must make since within the context of the storyline. Example- do not have them use a magic wand to fix their issues, if you have never established them to be magical.
His/her first (yes, #1) try to snatch the carrot should show your character how their flaw could be standing in their way. This makes your reader believe that the internal journey is important in the story.
Their initial attempt should relate to the theme in an obvious way.
If you can introduce your ally in a meaningful way at this point, bonus. It can make it easier to bring them in again without issue.
Plot: Antagonist Revealed
Even the bad guy/bad girl are important in a story. They are key to some of the obstacles standing in your MC's way. This can throw some much-needed drama in your story. They aren't just important for dramatic reasons. The antagonist is also key because they offer a different view of the world. They are a version of an alternate reality, a cautionary tale. Rich-vs-poor, Superman-vs-Lex Luthor- kind of themes. Since they are so important to the over all story, they deserve a strong scene that shows you they are just as human as the MC. Doing this will give them more meaning and have an effect on the reader.
When you bring in the antagonist, it is essentially introducing a new character. They may not have been there from page one. Treat your antagonist with respect. Think about it. In an alternate universe, they could have been your MC. Their journey is just a bit different from your MC.
When you decide who your bad guy is, make sure their opposition to your MC is logical. Example: Rich guy falls in love with poor girl. Poor girl's best male buddy is also in love with her but never told her. Now he is willing to fight for her. #Duckie (Anyone my age will understand the Duckie comment.) Your antagonist needs to want the carrot as much as your MC. Now, show your reader why he wants it.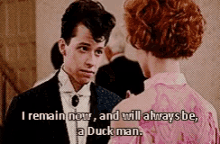 Please remember that I am not trying to write this book for you word for word. I am skipping a lot of detail. I highly suggest you purchase the book and read between the lines.
Polish your sparkle and keep twirling.
Find joy. Be joy. Enjoy.
I'm always looking for new friends!
Like Follow Share
Twitter: https://twitter.com/TiciaRani
Twitter: https://twitter.com/WarrentNella
Facebook: https://www.facebook.com/Nella-Warrent-1863744137235991/?ref=bookmarks
LinkedIn: https://www.linkedin.com/in/ticia-metheney-22181476/
Amazon: https://www.amazon.com/B-TCH-UARY-Ticia-Rani-ebook/dp/B07NCG46BX/ref=sr_1_1?keywords=ticia+rani&qid=1573745735&sr=8-1
Instagram: https://www.instagram.com/nellawarrent/
Goodreads: https://www.goodreads.com/author/show/18848350.Ticia_Rani
Universal Code: https://books2read.com/u/bOZe8o
#AmReading #BookLovers #Bibliophile #BookAddict #EBooks #LitFict #GoodReads #Fiction #WomensFiction #WhatToRead #bookstagram #Books #BookAddict #BookClub #BookNerd #BookPorn #Comedy #Family #Tragedy #Creativity #HeartbreakinglyHysterical #BookMarketing #SelfPub #AmWriting #WritersLife #urbanfantasy #instaauthor