Sample chapter(s)
Which do you send? I know you have a few chapters you think are awesomely amazing but…remember the purpose of the query. You need to get their attention right off the bat. The same goes for the book. Send the first few chapter(s) or how ever many pages they requested. DO NOT SEND MORE THAN THEY ASK FOR. They will request more when and if they want it. If you know your first few chapters are your weakest, then you need to do the work before you attempt to query.
Here's a little secret…shhh…before I sit down with you in the morning…I RUN! Well, jog or yog if you will. I do a 4.25-mile cycle and 'yog' about half of that. For someone who is old, broken, and tired that is pretty amazing. And if you care, I am down 30lbs. I don't jiggle nearly as much as I use too. LOL I say all that only to tell you to join me in the kitchen/breakroom for a fresh cuppa and a nibble. I made maple coffee this time. I do love switching it up. My nibble will be an accurately measured bowl of Kix cereal because 30 is only halfway. Shew– run along get your cuppa and nibble. I'll get the reading rug rolled out. Don't forget your copy of The Novel Writer's Toolkit by Bob Mayer. We are on page…er…wait, let me check. 159! We are on page 159. On with the show.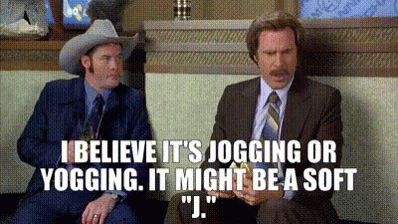 Self-Addressed Stamped Envelope (SASE)
If you want some sort of reply this is what you do. However, if you are querying via email this process can be removed. Keep in mind this means little to nothing to the people reading your work. I am going to assume that you are aware you are probably paying for your own rejection letter, right?
**Something to keep in mind and maybe mark in your calendars. August and December are classified as dead times in publishing because that is when most go on vacation. Either send your query no later than July or wait until January. **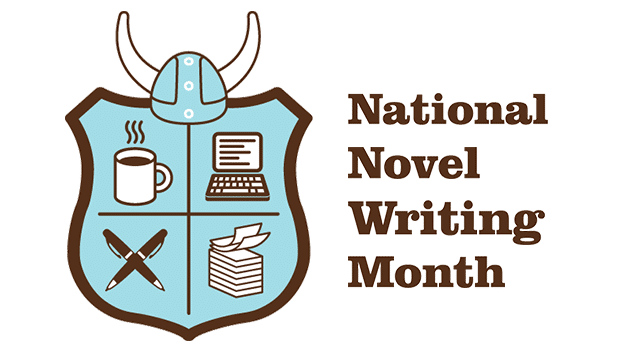 **If you did not know, November is National Novel Writer's Month, or NaNoWriMo. This is a month of competitions. The goal is to write fifty thousand words between the 1st and the 30th. Most will then blast publishers and agents with their work. Keep that in mind when you are deciding when to send out your query. Being aware of the publication year is important. When you research publishers and agents, follow their guidelines of when they are 'open' to new submissions. **
Multiple Submissions
Most publications are okay with you querying more than one at a time. If you wait for each submission, you will be an old person before you got to the fifth one. If an agency picks up your submission, please let the others know to pull your query from the availability pile.
A Word of Caution from Bob Mayer
We have been walking you through the process but keep in mind that these are merely guidelines. You do not have to follow this step by step. If your story idea and synopsis are wonderfully written, good on ya. But if your query sucks you won't get very far. You must convey your story idea in a pleasing and sellable way. That might mean doing your query a little differently.
Rejections…
…will come. They are a fact of life and a badge of honor in the world of writing. Rejections are proof you are trying. If you truly wish to be a writer get use to rejections and bad reviews. Either way, keep going.
Harry Potter was rejected 12 times. Because of Winn-Dixie was rejected 473 times. Chicken Soup for the Soul rejected 177 times. Zen and the Art of Motorcycle Maintenance, 121 rejections. The Help was rejected 60 times and that book is amazing!
See what I mean? It takes time, perseverance, and a desire to keep going. Let the rejections roll off you like a cool rain. Most will be a standard letter with no suggestions or help. But every once in a while, you may get a nugget of help. Take it to heart and learn from it. If they thought enough of your work to leave you a message that says something.
We will get a bit more into the etiquette of rejections next time.
Until then…
Please remember that I am not trying to write this book for you word for word. I am skipping a lot of detail. I highly suggest you purchase the book and read between the lines.
Polish your sparkle and keep twirling.
Find joy. Be joy. Enjoy.
I'm always looking for new friends!
Like -Follow -Share
I follow back!
Twitter: https://twitter.com/TiciaRani
Twitter: https://twitter.com/WarrentNella
Facebook: https://www.facebook.com/Nella-Warrent-1863744137235991/?ref=bookmarks
LinkedIn: https://www.linkedin.com/in/ticia-metheney-22181476/
Amazon: https://www.amazon.com/B-TCH-UARY-Ticia-Rani-ebook/dp/B07NCG46BX/ref=sr_1_1?keywords=ticia+rani&qid=1573745735&sr=8-1
Instagram: https://www.instagram.com/nellawarrent/
Goodreads: https://www.goodreads.com/author/show/18848350.Ticia_Rani
Universal Code for O-B*tch-uary: https://books2read.com/u/bOZe8o
Universal Code for Sin Full: http://books2read.com/u/m2Vdqd
Amazon: https://www.amazon.com/Sin-Full-Nella-Warrent/dp/B0858V1PY2/ref=sr_1_fkmr0_2?keywords=sinful+nella+warrent&qid=1583163265&sr=8-2-fkmr0
Author Page: amazon.com/author/nellawarrent