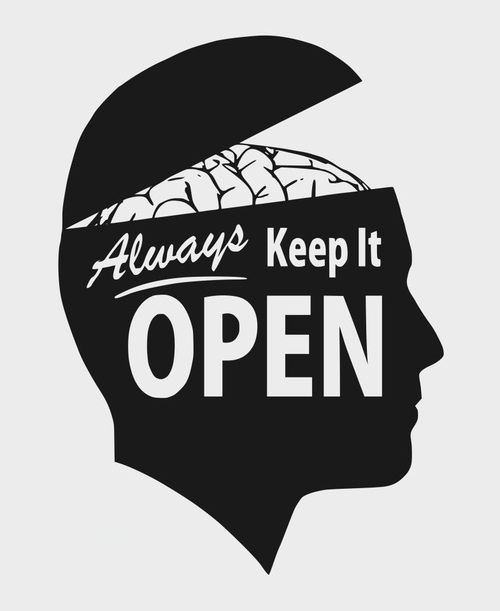 …Or a willingness to change. Are you? Are you willing to change the way you have 'always done it?' Are you willing to see a different way? Wow- this topic could be used for the way the world's people are struggling today. Think about that for a minute. Is there something you could see differently? A different perspective? You don't have to agree…just see it. Understand it. Learn from it and see your own errors along the way. Being open-minded is a powerful thing.
And…I will now step down off my soapbox. Let's chat about writing words and creating. Writing is a game of learning. It is a never-ending journey you must be willing to take. It is taking a step back and seeing things in a different light. Stephenie Meyer did that when she saw a vampire who sparkled in the sunlight. Right or wrong – she created a new vision for an old story. She must have gotten something right because she sold millions of copies and had her books adapted for movies. Can we say goals?
My goal at the moment is to see if the Hubs left me any coffee. I, sadly, am trying to cut back a bit, cuz I will turn 50…TOMORROW! Lawd, help me. So, one more cup is all I am allowed for the day. I am sticking to my diet and I hate to admit it, but it is working. Like- really working. Let's go get that coffee and a nibble if your diet allows. Mine doesn't. ☹ I will get the reading rug set up and turn to page 21 of The Novel Writer's Toolkit by Bob Mayer. Have you found a copy yet? It is never too late to get your hands on one to follow along. Settle in boys, girls, and all my other amazing pronoun friends. It's learnin' time.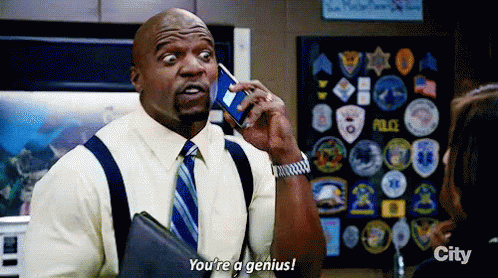 Do you know what I want to hear every time someone reads my work? "You are stunningly amazing! I have never read such genius ever!" Do you know what I actually hear? "Okay, we can work with this. Your premise and plot are working, but…" We all want that pat on the back for a job well done. Sometimes we have to work harder for that pat.  Learning is key to success in this venture. What are people reading NOW? Are you in touch with your readers? Do you understand what they want and how to write it? This is where you decide what you want to be and learn to pursue it with an open mind and a learning attitude.
I have changed in my style of writing over the years. Not only has my genre changed but the way I approach my writing is different. I come in a bit more prepared for the journey. We will discuss perspectives, plotting, and characters in chapter 6. You can't get better if you don't see that it is possible. Change comes in stages and the first is to be willing to take on those changes.
Being open minded touches so many avenues. Even the business side of the writing business. You must be willing to give up SOME control to the powers-that-be.
The Writing Routine
"What's your routine?" – I was asked this very question this past Saturday. Not everyone has the time to do it as I do. You see, this is what I do. I write these posts and write novels. I get up at 5:30, take care of the dogs, see the Hubs off to work, make the bed, have breakfast, PUT ON CLOTHES (you won't find me in my pjs at my computer), and then I settle into my comfy office chair and talk to you. This is my job. I wouldn't wear my pjs to a job outside the house.
The key to your and my routine is finding what works for us. My way may not fit your schedule. Look back at the last several weeks of posts. We covered The Weekend Novelist by Robert J. Ray. We learned how to write a novel on the weekends. Planning is key. We will cover this topic further into the book.
Passion
Passion is a feeling. It is a willingness to do whatever it takes to get to your goal. Passion can seep into your writing and into your readers. If you don't cry for your characters, then neither will your readers. Not only must your passion coat the page but in how you talk about your work. If you aren't speaking with passion to readers, agents, and publishers about your word collection- how will they become passionate about your story?
We have so much to look forward to in this book. Strap in! We start Chapter 2, Your Surroundings+…next time.
Please remember that I am not trying to write this book for you word for word. I am skipping a lot of detail. I highly suggest you purchase the book and read between the lines.
Polish your sparkle and keep twirling.
Find joy. Be joy. Enjoy.
I'm always looking for new friends!
Like Follow Share
I follow back!
Twitter: https://twitter.com/TiciaRani
Twitter: https://twitter.com/WarrentNella
Facebook: https://www.facebook.com/Nella-Warrent-1863744137235991/?ref=bookmarks
LinkedIn: https://www.linkedin.com/in/ticia-metheney-22181476/
Amazon: https://www.amazon.com/B-TCH-UARY-Ticia-Rani-ebook/dp/B07NCG46BX/ref=sr_1_1?keywords=ticia+rani&qid=1573745735&sr=8-1
Instagram: https://www.instagram.com/nellawarrent/
Goodreads: https://www.goodreads.com/author/show/18848350.Ticia_Rani
Universal Code for O-B*tch-uary: https://books2read.com/u/bOZe8o
Universal Code for Sin Full: http://books2read.com/u/m2Vdqd
Amazon: https://www.amazon.com/Sin-Full-Nella-Warrent/dp/B0858V1PY2/ref=sr_1_fkmr0_2?keywords=sinful+nella+warrent&qid=1583163265&sr=8-2-fkmr0
Author Page: amazon.com/author/nellawarrent