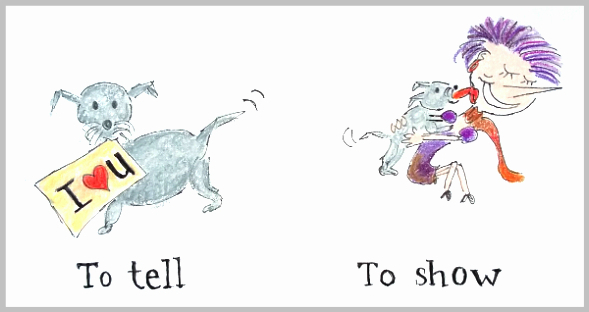 Suggestion, this is the power of show vs tell. I know we have talked about this before, but it is the difference between a good story and a great one. It's the difference between telling your reader your MC was crying, and showing the mascara smeared under her eyes, the quiver of her bottom lip, and the shredded tissue in her hand. Show me the trauma, don't tell me it exists.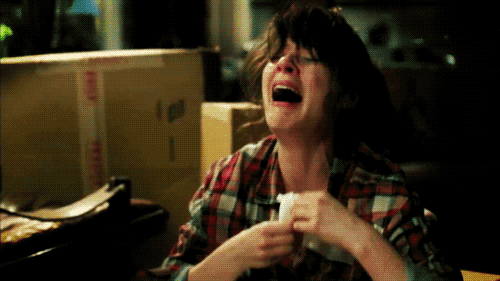 Suggestions can give your reader insight into your characters thought processes and actions. Say your MC wasn't crying over the body of the love of her life. What does this mean and how can it impact your readers? Easy- she killed him or never truly loved him. But, if she is innocent of wrongdoing and did love him then it is your job, as the writer, to SHOW us.
How can I show you that I am in need of a fresh cuppa…hmmm…yawning, foggy focus, avoiding the work I need to do, pacing…and an empty cuppa? A cuppa that I hold upside down to show the world it is, in fact, empty. Dusty, even. How about your cuppa? Is it dusty or filled to the brim? Mines not so I'm gonna get a refill and an apple. Join me or meet us out on the reading rug. Bring along your copy of Creating Character Emotion by Ann Hood– if you have one.
POV
Point of view is a strong way to show the emotions of your character. I wrote O-B*tch-uary from the POV of one character. All the trauma, fear, love, and resignment comes solely from her. The power in this aspect is limiting the emotional rollercoaster to one character. Feeling everything through Olivia's eyes allows a window into her emotions and reactions. You take the ride of life with her. You hear her talk about what's going on. By using powerful words and details is a way into your MC's emotional state.
Dialogue is a great way to peek behind the curtain. Not only what is said but what the character says to themselves with inner dialogue. Writing O-B*tch-uary in first person made it necessary to write a lot of inner dialogue. Showing her feelings was easily done as she walked through the issues in her life. She, Olivia, as the MC, takes my readers on the journey with her as she showed her actions and emotions in reply to the things that happen to her and because of her. Dialogue can carry immense suggestions for your reader to follow. If you use it right, you will find that great story hidden in there.
Look up indirect actions and how to use it in your story. We will discuss it next time. Same bat time – same bat channel.
Please remember that I am not trying to write this book for you word for word. I am skipping a lot of detail. I highly suggest you purchase the book and read between the lines.
Polish your sparkle and keep twirling.
Find joy. Be joy. Enjoy.
I'm always looking for new friends!
Like Follow Share
I follow back!
Cuppa Words Authors' Group (@CuppaWords) / Twitter
Cuppa Words Authors' Group (@cuppacuppawords) • Instagram photos and videos
Twitter: https://twitter.com/TiciaRani
Twitter: https://twitter.com/WarrentNella
Facebook: https://www.facebook.com/Nella-Warrent-1863744137235991/?ref=bookmarks
LinkedIn: https://www.linkedin.com/in/ticia-metheney-22181476/
Amazon: https://www.amazon.com/B-TCH-UARY-Ticia-Rani-ebook/dp/B07NCG46BX/ref=sr_1_1?keywords=ticia+rani&qid=1573745735&sr=8-1
Instagram: https://www.instagram.com/nellawarrent/
Goodreads: https://www.goodreads.com/author/show/18848350.Ticia_Rani
Universal Code for O-B*tch-uary: https://books2read.com/u/bOZe8o
Universal Code for Sin Full: http://books2read.com/u/m2Vdqd
Amazon: https://www.amazon.com/Sin-Full-Nella-Warrent/dp/B0858V1PY2/ref=sr_1_fkmr0_2?keywords=sinful+nella+warrent&qid=1583163265&sr=8-2-fkmr0
Author Page: amazon.com/author/nellawarrent