Do you trust your characters?
Have you ever had a character go rogue? Maybe they aren't strong enough to fulfill the storyline or they act weird in a serious situation? I do that on any given day but I'm not a character in your book…or am I. That would explain sooo much if I were.
The goal is to get your readers to believe the story's emotional authenticity. Your character(s) goes from epic grief to happy, happy, joy, joy in only one page. Short of winning the lottery, I don't see this happening. A pitfall could also be that you, as the writer, are simply writing a boring, consistent character. It's a flatline character. Beeeeeeeeeeep- and the death of your story.
Emotions range. Think about any given Thursday in your life (cuz it's Thursday — Ha). Think about all the emotions you feel in one day. Grumpy, annoyed, loved, shy, frustrated, and happy. Your characters should feel the same varied emotions. Unless you are writing a sociopath, of course. That sounds fun. Muahahaha! That's my attempt at an evil laugh. Anyway…
Clearly, I need a refill of my awesome cuppa and a nibble. This cuppa is brought to you by an amazing artisan at a historical reenactment the Hubs and I attended over the weekend. It is beautifully handmade and looks stunning filled to the brim with coffee. Yummers! The nibble of choice is…gluten free pretzels. Mmm…argh. Gotta take care of me, my peeps. Back to the book(s): Creating Character Emotions by Ann Hood and Self-Love Workbook for Women by Megan Logan.
Doing it Right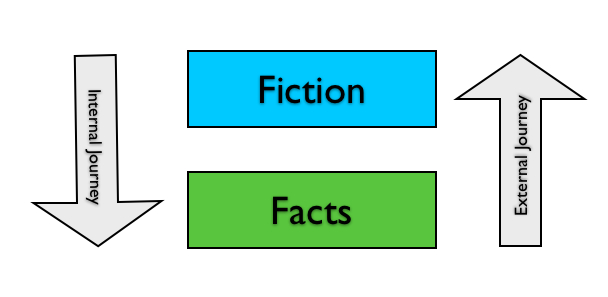 The best stories have two separate journeys, internal and external. To do this you need to create full lives for your characters. Building external strength is easy. Building the emotional and mental strength can be harder. You must be able to peek inside the mind of your character and share what's going on. In a way, it's like staring into your own mind. How would you handle the problems your characters are facing?
Doing this and doing it well, your reader can relate or at least understand why your character(s) are doing what they are choosing to do. How do we do this and do it well? Simple, feel what your characters are feeling and write it. Cry with them. Scream with them. Feel with them. Infuse real life into your story by building the emotional content.
****************
Self-Love
Let me help you with some of the emotions we need to draft our stories and live a better life.
Let's start with meditation. Meditation has benefits that cover everything from spiritual, physical, and emotional well-being. This is learning how to exist in the moment. This moment. This very second. Focus on the here and now. Focus allows the creativity and feelings stuck behind the stresses of the day to flow.
Meditation helps lower stress which controls chronic health and emotional issues. Anxiety is huge in our world. Taking time to breathe and destress helps with the struggle. There are a list of ailments and issues that meditation can help control. I am not saying it cures any of these issues, but it can help in the struggles.
Learning to re-center and reconnect with ourselves is self-love at its finest. Find what works best for you. Light a candle, play calming music, or sit in silence and simply breathe. Start slow and take deep cleansing breaths. Focus on one thing: the candle, or the music. Remove any thoughts that drift into your mind. Move it aside and stay on task.
It takes practice and time. Every habit does. Once you get the hang of it you will find that you can do it anywhere, even in a busy café. Close your eyes and breathe.
Cuppa Words Authors' Group (@CuppaWords) / Twitter
Cuppa Words Authors' Group (@cuppacuppawords) • Instagram photos and videos
Please remember that I am not trying to write this book for you word for word. I am skipping a lot of detail. I highly suggest you purchase the book and read between the lines.
Polish your sparkle and keep twirling.
Find joy. Be joy. Enjoy.
I'm always looking for new friends!
Like Follow Share
I follow back!
Twitter: https://twitter.com/TiciaRani
Twitter: https://twitter.com/WarrentNella
Facebook: https://www.facebook.com/Nella-Warrent-1863744137235991/?ref=bookmarks
LinkedIn: https://www.linkedin.com/in/ticia-metheney-22181476/
Amazon: https://www.amazon.com/B-TCH-UARY-Ticia-Rani-ebook/dp/B07NCG46BX/ref=sr_1_1?keywords=ticia+rani&qid=1573745735&sr=8-1
Instagram: https://www.instagram.com/nellawarrent/
Goodreads: https://www.goodreads.com/author/show/18848350.Ticia_Rani
Universal Code for O-B*tch-uary: https://books2read.com/u/bOZe8o
Universal Code for Sin Full: http://books2read.com/u/m2Vdqd
Amazon: https://www.amazon.com/Sin-Full-Nella-Warrent/dp/B0858V1PY2/ref=sr_1_fkmr0_2?keywords=sinful+nella+warrent&qid=1583163265&sr=8-2-fkmr0
Author Page: amazon.com/author/nellawarrent