Life ain't perfect and trip ups happen. What am I talkin' about? Well, it's that moment when you take a break from writing and don't go back. How can I explain this in a way everyone will understand…? Dieting! I know, you just groaned, but this is the best way to work through this. Get over yourself.
Quit grumbling. Come on. Let's go get that refill of our cuppas. My daughter's boyfriend sent me some Godiva chocolate coffee. OMG! Delish. I think he's tryin' to buy me off. LOL Fill your cuppa but leave me some. I made some oatmeal with brown sugar and walnuts. If you need a nibble, grab a bowl. Meet me out on the reading rug and we will get to this.
The Cheat Day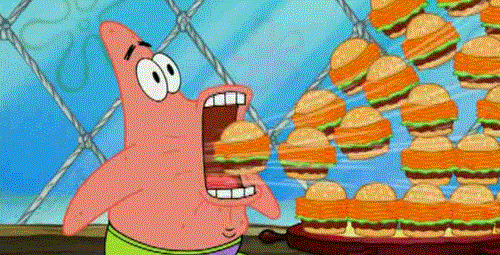 We have all heard of the cheat day regarding dieting or working out. This is not a good thing. People think they can hit up every fast-food place and not pay the price. What you don't realize is you can undue an entire weeks' worth of weight loss in one cheat day. The best way to play this is to have a cheat moment not a full day. One meal or one snack once a week or even twice isn't a bad thing. Moderation is best. I will hit up our local custard shop at least once a week. Once. Not three times in one day.
How the heck does this pertain to writing?
Well, we can't write every single day. Life intervenes with other needs and requirements. The idea is to take a moment or one day but keeping a solid schedule. My schedule looks kinda like this:
Sunday: Family time. Meal prep. Hubby time.
Monday: Email catch up. Logging 'taxable' purchases and expenditures for my writing. Inventory. Writing for me.
Tuesday: First weekly post here. Look into other ideas for the next post. Check schedule and make contact with other authors for next signing event. Writing for me.
Wednesday: Online meetings- Writing for me.
Thursday: Prepping supplies and packing for events. Post. Writing for me.
Friday: Confirming schedule for Saturday events. Post. Writing for me.
Saturday: Signing events- 7:00-2 (on average)
As you can see, I don't write for me on Saturday or Sunday. I do other things, but my writing is still in my schedule. You call these cheat days, but I see them as life. The Hubs is important and believe it or not, I like the guy. Spending time with him is important- kinda. Selling and signing books is like my job. Duh. So, these are not days wasted.
Yes, you can take time away. It actually helps clear your mind so when you do go back to work (A DAY LATER- no more than 2) you can see your storyline with a fresh eye. Seriously. You need time to clear your mind. I do this. I take my weekend for me. Bear in mind, I work out, cook meals, do laundry (argh), clean my home, and love on my furbabies too. I live life but make the time I need to write the words that swirl around in my brain.
Cheat for a moment. Take the time you need to breathe but get back to it. You all know I do my best to work out 3-4 times per week. I am on a flippin' diet. The last thing I want to do is waver for more than a moment. Would I like to eat a half-dozen Krispy Kreme donuts? OMG! Yes. Lemon filled, Boston crème, apple fritter…**drool** BUT I DON'T. I have worked too hard to lose the nearly 40lbs that have been hangin' onto my butt. I do not want it back. A cheat moment happens but a full day is a no.
Here is what we need to understand, a cheat moment should not expand into a cheat week, month, year. This is called quitting. Set an alarm on your cell to write at the same time several times per week. Make this important. It should hold a priority slot in your schedule. We all trip up. We all waver. We all need a moment to clear our minds, but don't quit. Don't give up the words you love so much. Continue to chase the dream you have been holding onto.
Get back up and keep going. Stumbles happen but don't let it ruin the run.
Polish your sparkle and keep twirling.
Find joy. Be joy. Enjoy.
I'm always looking for new friends!
Like Follow Share
I follow back!
Twitter: https://twitter.com/TiciaRani
Twitter: https://twitter.com/WarrentNella
Facebook: https://www.facebook.com/Nella-Warrent-1863744137235991/?ref=bookmarks
LinkedIn: https://www.linkedin.com/in/ticia-metheney-22181476/
Amazon: https://www.amazon.com/B-TCH-UARY-Ticia-Rani-ebook/dp/B07NCG46BX/ref=sr_1_1?keywords=ticia+rani&qid=1573745735&sr=8-1
Instagram: https://www.instagram.com/nellawarrent/
Goodreads: https://www.goodreads.com/author/show/18848350.Ticia_Rani
Universal Code for O-B*tch-uary: https://books2read.com/u/bOZe8o
Universal Code for Sin Full: http://books2read.com/u/m2Vdqd
Amazon: https://www.amazon.com/Sin-Full-Nella-Warrent/dp/B0858V1PY2/ref=sr_1_fkmr0_2?keywords=sinful+nella+warrent&qid=1583163265&sr=8-2-fkmr0
Author Page: amazon.com/author/nellawarrent