In writing? Yes. Desire is a want. I don't need chocolate, but I desire it. What does your hero/MC desire and how can they get it? <–There's your story. Right there. <– A story doesn't draw the reader in until the desire, the want, comes into the scene. This is the moment the reader puts on their seatbelt and sits shotgun with the hero/MC begging to go for a crazy ride. Desire is behind the wheel and taking turns at top speed. WooHoo! Anyone else feelin' some Fast and Furious energy there? No? Yes? Wanna go for a ride? I'll drive!
I desire some…COFFEE! You're shocked, I know. Come on all my besties. I made a lovely crème brulee coffee. It is delish. Help yourself to some yummy nibbles while I fix my breakfast of sliced peaches and cottage cheese. Yes, I actually like it. Really, I do.
And for those who have been following along on my weight loss journey…first, I have lost nothing. When you lose something, you want it back. I do not want it back. So, I have destroyed, obliterated, annihilated…wait for it…35 pounds! BAM BABY! I have literally worked my butt off. Ha!
Anyway, let's gather up our cuppas and nibbles and meet out on the reading rug. Don't forget to bring along your copy of The Anatomy of Story by John Trudy or order it today. We are on page 43 talking/reading about the second step of story structure: Desire. Tuck in. Get comfy while I find the page…
Desire goes hand in hand with need. Duh.
One of the biggest mistakes a writer can make is to confuse the two. Desire and need are two very different things. The example Mr. Trudy gives works well to explain it.
A lion is hungry and needs food. He sees a herd of antelope and spots a lovely little morsel that he wants (desire). If he catches the little antelope, he is no longer hungry and that is where the story ends.
He is hungry.- need
He sees what he wants.- desire
Catches and eats. – end of story
"Okay, Ticia, but how does that break down into a story?"
Okay, let's look at a romance plotline. Your MC is lonely but doesn't know it because he/she/they have willing partners at their beck and call. But those partners aren't what your MC wants for the rest of their life. The need? Love. Your MC attends a party/ball game/ pinochle game, and they see the man/woman/they of their dreams. Your MC wants (desire) that person in their life. The story moves as the two meet and move through the process of falling in love, and end said story with a declaration of everlasting…blah, blah, blah. You get it, right? Cool.
Need and desire also have two different meanings to the reader. Need lets the audience see how the MC must change to get what they need. This tends to hide itself just below the surface. The MC doesn't always know what they need. While desire gives the reader something to want right along side the MC. Desire stays on the surface of the storyline. This also leads your reader to believe this is what the actual story is about, until they travel through the twists and turns right along side your MC to find the need.
Desire ——————————————— >
Surface *********************************>
Need #################################>
Key Point: Your hero's true desire is what he wants in this story, not what he wants in life.
What the heck does that mean?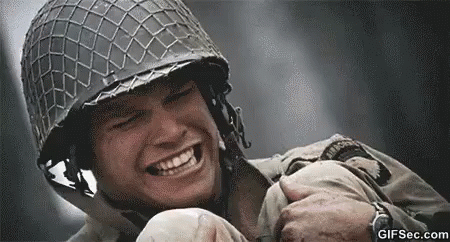 Let's look at Saving Private Ryan as an example: He wants to stop fighting, go home, and lead a normal life with is family. In the story he must maneuver through a series of actions just to complete step one of his wants, to stop fighting. So, the story is all about that singular item of his list of wants. One story, one want.
Please remember that I am not trying to write this book for you word for word. I am skipping a lot of detail. I highly suggest you purchase the book and read between the lines.
Polish your sparkle and keep twirling.
Find joy. Be joy. Enjoy.
I'm always looking for new friends!
Like Follow Share
I follow back!
Twitter: https://twitter.com/TiciaRani
Twitter: https://twitter.com/WarrentNella
Facebook: https://www.facebook.com/Nella-Warrent-1863744137235991/?ref=bookmarks
LinkedIn: https://www.linkedin.com/in/ticia-metheney-22181476/
Amazon: https://www.amazon.com/B-TCH-UARY-Ticia-Rani-ebook/dp/B07NCG46BX/ref=sr_1_1?keywords=ticia+rani&qid=1573745735&sr=8-1
Instagram: https://www.instagram.com/nellawarrent/
Goodreads: https://www.goodreads.com/author/show/18848350.Ticia_Rani
Universal Code for O-B*tch-uary: https://books2read.com/u/bOZe8o
Universal Code for Sin Full: http://books2read.com/u/m2Vdqd
Amazon: https://www.amazon.com/Sin-Full-Nella-Warrent/dp/B0858V1PY2/ref=sr_1_fkmr0_2?keywords=sinful+nella+warrent&qid=1583163265&sr=8-2-fkmr0
Author Page: amazon.com/author/nellawarrent