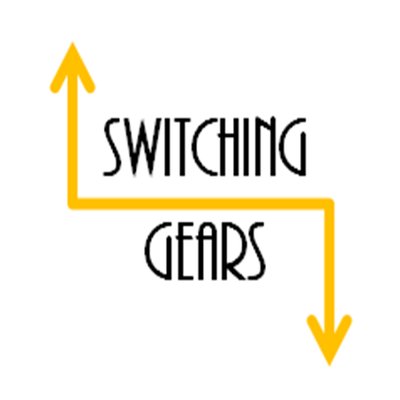 Switching Agents
You, seriously, got an agent, why would you switch?! Sure, it could happen. But why? To be honest, there is a list of reasons why you may need to move on. Mr. Mayer has given us a few to discuss.
You are going nowhere with the agent you have. No sales, no contracts, and no follow ups or follow throughs.
It's true. Not everyone will go above and beyond for you. You need to stay on task and keep an eye on your agent to ensure they stay on top of the market with your work. Understand that you are not their sole client, but they should be giving you equal time and effort.
Just as I give equal time to my cuppa as I do for my nibble. I love them equally. I would never ever leave them behind. How about you? Wanna get a cuppa with me? How about a nibble? Today we have a lovely bowl of grits with honey from a local farm. Total yummers. I need comfort food today. I was told by my doctor, after losing nearly 30lbs, that it isn't enough.
I LOST 30 LBS IN 4 MONTHS. Seriously?! Not a single atta-boy, or good job. Okay, ya pudgy Budda-boy. I will lose more, and you can take a flyin' leap. ARGH. I will meet you out on the reading rug with my warm bowl of grits, a fresh cuppa, and my copy of The Novel Writer's Toolkit by Bob Mayer. Tuck in and turn to page 174.
On to Number 2…
The agent recommends you go elsewhere. Ouch- they turned you away. Well, at least they told you instead of losing you in a file cabinet.
You feel like your work is improving but your agent is still marketing you at your previous level. Publishing is an up or out kind of business. Get better, get bigger, or get out.
You are writing in a new genre and your agent isn't into it. This can cause them to be inadequate in how they represent you.
Movin' on up! You want to move up, but your agent is at a lower level in the biz. Yes, there are levels in this business much like in others. Some agents are at the top of their game and may be able to jump your work to the right desk. Wouldn't we all want one of these? I know I would. But at this point I would like any agent to represent me.
Publishing is a business of long-term followers. The goal is to get a dedicated group of readers who wait in line for your books. All of them. If your agent is solely focused on what's coming next and not on the big picture, you may want to move on.
** If you don't feel good after talking to your agent, much like how I feel after a doctor visit, then you should consider moving on. That's not saying you shouldn't think it through. If you got in a tiff about their view on a chapter or how to promote your work, they at least care enough to argue the point. If, however, they blow you off with a 'whatever' attitude– "Bye. Have a good life. Cuz I'm movin' on". Don't stay because you think you won't get another chance. Move along because you know you can do better.
Agents are running a business. It is not their job to coddle and pamper you. But it helps if you guys like one another on some level. Agents are a reality in the publishing world. Get use to them because you will need one to fully understand what the heck is going on.
Agents and Multiple Submissions
The world of publishing is slow. Like…ssslllloooooowwwww…Agents work much faster than publications do, and most will only read your work if they are the only one to read it. This is where the query comes into play.
Here's how you play the game. Get out your handy dandy lil notebook and write this down. Research your top five agents (that are open to submissions). Prep according to their guidelines and send your query to your top choice. In your notebook annotate who you sent it to and the date. Wait one week and do the same for agent number 2 and so on. The dates are important because some say they will respond within XX weeks. Typically, 6-8 weeks. If, by the grace of the universe, an agent reaches out, you can contact the others and let them know to pull your query. That way you aren't dealing with a multiple submission. * Do not tell them you have sent out your work to others.
"What if another agent wants to see my work while the first one is reading it?"- First, buy a lottery ticket cuz you are flippin' lucky, and second, tell the truth. Tell them another agent is currently reviewing it and you will contact them once they are finished. This shouldn't count against you because you have drawn the attention of 2 agents. This means you have something they want.
The key here is to be patient and wait.
While you are waiting…work on the next book.
Please remember that I am not trying to write this book for you word for word. I am skipping a lot of detail. I highly suggest you purchase the book and read between the lines.
Polish your sparkle and keep twirling.
Find joy. Be joy. Enjoy.
I'm always looking for new friends!
Like Follow Share
I follow back!
Twitter: https://twitter.com/TiciaRani
Twitter: https://twitter.com/WarrentNella
Facebook: https://www.facebook.com/Nella-Warrent-1863744137235991/?ref=bookmarks
LinkedIn: https://www.linkedin.com/in/ticia-metheney-22181476/
Amazon: https://www.amazon.com/B-TCH-UARY-Ticia-Rani-ebook/dp/B07NCG46BX/ref=sr_1_1?keywords=ticia+rani&qid=1573745735&sr=8-1
Instagram: https://www.instagram.com/nellawarrent/
Goodreads: https://www.goodreads.com/author/show/18848350.Ticia_Rani
Universal Code for O-B*tch-uary: https://books2read.com/u/bOZe8o
Universal Code for Sin Full: http://books2read.com/u/m2Vdqd
Amazon: https://www.amazon.com/Sin-Full-Nella-Warrent/dp/B0858V1PY2/ref=sr_1_fkmr0_2?keywords=sinful+nella+warrent&qid=1583163265&sr=8-2-fkmr0
Author Page: amazon.com/author/nellawarrent