How Research Can Add to Your Story
When building a structure, the foundation is important. It must be strong and cover every aspect of its need. The foundation of a story is the same way. Research is your foundation. Research is the jumping point of your story.
The stronger and more detailed your research the more details you can offer in your novel. If you want to write about something like…breast cancer, you need to know the different types. Yes, there is more than one. You need to know the location. Breast cancer can affect different portions of said breast and have different treatments moving forward. Research. You will tick off your readers if you offer something blatantly wrong.
Well, that was deep. Hi, friends! How are you? My name is Ticia and I need to get out of my house. Don't get me wrong- I go to the store, only when I NEED to. I ride my bike 3-4 times a week, but that is trails where there aren't a lot of people and that is it. I am so desperate for human interaction that I scream 'HELLO' to dogs and their people on the paths. The Hubs yells at me for that. But it hasn't stopped me. Argh!
**Breathe in, breathe out** Hello, friends. Are you in need of a refill? Lawd, I am. I'll meet you around the coffee pot. Grab yourself a nibble. I heard Julie brought in a cake. Not sure if it is for someone's birthday but cut yourself a slice. I won't tell. I am having a fresh cuppa and an Orgain Creamy Chocolate Nutritional Shake. I must say it is quite delish. Don't forget napkins if you are tucking into that cake. I will meet you out on the reading rug. I have my copy of The Novel Writer's Toolkit by Bob Mayer. Did yours come in the mail yet? Did you order it? You have to order it for it to come in the mail. Duh. Okay, we are on page 51.
At this point we know research can be very helpful with your storyline, but there's more! Let's run with my breast cancer storyline from my book, O-B*tch-uary. How else can research help? Characters. I needed doctors, nurses, oncologists, and surgeons. Which meant the research I did helped me create the characters I needed. The husband and his brother in the story are mechanics, so I had to do some research on general mechanical things. Cars are not my forte, but it helped strengthen the characters.
When you take the time to talk with an expert in whatever field you need, be aware of their perfection. They want you to know what is right while you want to know what to write. They will give you in depth detail about the inner workings of the topic. You, as a writer, needs to be able to flesh these things out to work into your story. I interviewed an amazing nurse who not only help treat cancer patients but is the wife of one of the strongest men I have ever known. He has battled cancer for over a dozen years. She was able to give me both sides of the journey, but I needed to be able to extract the information that would work in my story. I took pages and pages of notes (hadn't gotten my voice recorder yet). Out of all the research I gathered from her, I used maybe a page or two worth. It did not hurt me to get the rest because it helped me see and feel the journey.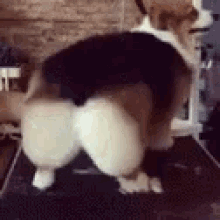 Now, if you are writing something that you have no clue about…cheat. Read some books on the subject. Hit up some educational sites that can give you more information. Maybe a movie? When it's all said and done- cheat. Use the information you gathered as best you can. Fiction gives a little wiggle room for being slightly off. Do your best with what you found.
Did that confuse you? Ask me questions and I will do my best to help. I may have to research it. LOL
Until next time…
Please remember that I am not trying to write this book for you word for word. I am skipping a lot of detail. I highly suggest you purchase the book and read between the lines.
Polish your sparkle and keep twirling.
Find joy. Be joy. Enjoy.
I'm always looking for new friends!
Like Follow Share
I follow back!
Twitter: https://twitter.com/TiciaRani
Twitter: https://twitter.com/WarrentNella
Facebook: https://www.facebook.com/Nella-Warrent-1863744137235991/?ref=bookmarks
LinkedIn: https://www.linkedin.com/in/ticia-metheney-22181476/
Amazon: https://www.amazon.com/B-TCH-UARY-Ticia-Rani-ebook/dp/B07NCG46BX/ref=sr_1_1?keywords=ticia+rani&qid=1573745735&sr=8-1
Instagram: https://www.instagram.com/nellawarrent/
Goodreads: https://www.goodreads.com/author/show/18848350.Ticia_Rani
Universal Code for O-B*tch-uary: https://books2read.com/u/bOZe8o
Universal Code for Sin Full: http://books2read.com/u/m2Vdqd
Amazon: https://www.amazon.com/Sin-Full-Nella-Warrent/dp/B0858V1PY2/ref=sr_1_fkmr0_2?keywords=sinful+nella+warrent&qid=1583163265&sr=8-2-fkmr0
Author Page: amazon.com/author/nellawarrent