Working The Novel
Jump into your kitchen, breakroom, or drive thru and fill that cuppa. Nibbles are up to you today. I have the reading rug ready for all your happy butts. Grab your handy dandy lil notebook and a pencil (cuz it has an eraser). Dust the crumbs from your copy of The Weekend Novelist by Robert J. Ray and join me on page 146.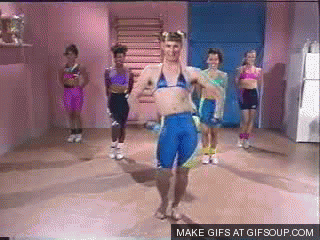 Exercises
Aristotle's Incline: Make a few of the diagrams. Close your eyes and jump into your mind. Allow it to drift into a scene of your story. Play it out in detail. Now open your eyes and PRINT what you saw in your mind on your diagram. Is it perfect? No? That's okay. We will do this enough to get good at it. This diagram is not your story. It is simply a tool to help you get there.

Try doing this for each scene. Don't forget to include the names of the characters in the scene. Remember waaaaaay way back in Weekend 5? That was the one where we covered large action and reaction. Yeah- that one. So, make sure you have those in the scene diagram. Large action then reaction.

Scene Sequence: Break your incline into 4 sections. Act 1, Act 2 (pt1), Act 2 (pt 2), Act 3. The key scene at midpoint has 2 parts.
Under each section, make a vertical list of scenes (main events) that should appear in that specific section. List them sequentially. These scenes should be those that will help deepen the story.
FYI
Did you know Aristotle was in the movies? Well, his work. Aristotle's incline or three-act structure has helped directors build better storylines. One as the setup. Two as the complication and Three as the resolution. You're welcome. You have learned an interesting fact for the day.
Looking Ahead
Remember how we talked about rhythm so much a few weeks back that I started tapping my toes? I do. Geesh. Well, here we go again. The rhythm of a storyline is problem- solution. This standard one-two will allow you to see the bigger picture beyond the words. Pull back on each scene and figure out the problem. Now, what is the solution? Build that scene.
We will be jumping into Storyline next in our wonderful world of New Ink. Used Ideas.
**We are a bit more than halfway through this book. The question is: Do we go back to Digital Marketing All-in-One for Dummies, A Wiley Brand and cover book2, Uncovering the Customer Experience? Or do you want to tackle a different book? Let me know your thoughts asap so plans can be made, and books can be bought if needed.**
Please remember that I am not trying to write this book for you word for word. I am skipping a lot of detail. I highly suggest you purchase the book and read between the lines.
Polish your sparkle and keep twirling.
Find joy. Be joy. Enjoy.
I'm always looking for new friends!
Like Follow Share
Twitter: https://twitter.com/TiciaRani
Twitter: https://twitter.com/WarrentNella
Facebook: https://www.facebook.com/Nella-Warrent-1863744137235991/?ref=bookmarks
LinkedIn: https://www.linkedin.com/in/ticia-metheney-22181476/
Amazon: https://www.amazon.com/B-TCH-UARY-Ticia-Rani-ebook/dp/B07NCG46BX/ref=sr_1_1?keywords=ticia+rani&qid=1573745735&sr=8-1
Instagram: https://www.instagram.com/nellawarrent/
Goodreads: https://www.goodreads.com/author/show/18848350.Ticia_Rani
Universal Code for O-B*tch-uary: https://books2read.com/u/bOZe8o
Universal Code for Sin Full: http://books2read.com/u/m2Vdqd
Amazon: https://www.amazon.com/Sin-Full-Nella-Warrent/dp/B0858V1PY2/ref=sr_1_fkmr0_2?keywords=sinful+nella+warrent&qid=1583163265&sr=8-2-fkmr0
Author Page: amazon.com/author/nellawarrent