*Weekend 5*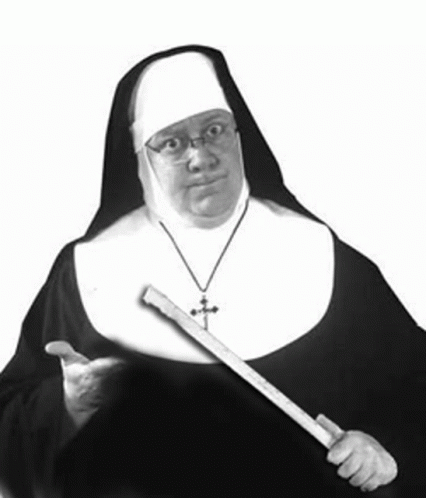 **Pay attention here** As a writer, reading is part of your business. This is the best way to learn. The key is to read slower. Take in the details and look deeply into the work. Over time and a lot of practice you will begin to develop an eye for fiction. It is like studying any other subject. Practice makes perfect.
The example given: if you are an artist, you'd examine the works of other artists to learn some of the skills they have mastered. What are their forms and how do they layer their paint? Learning from others can save you time and a mass of errors.
Saving me time and errors? Tell me more. I am really good at wasting time and collecting errors so maybe I need help. I might be a hoarder of said things. Time to clean out the filing cabinet. Wooo! Any-who, how be you?
How are you managing your quarantine time? Whatcha doin' to keep from losing your marbles? No, really, what? Help.
Coffee, I think I need more coffee. Meet me in the kitchen and let's refill our cuppas and grab a nibble. I am having some almonds and dates. Yeah, that is what I'm having. Get over it. Hurry up and meet me on the reading rug. I have my copy of The Weekend Novelist by Robert J. Ray. Grab your copy on the way and we will pick up on page 71.
Okay, so, you can write your first novel with nothing more than a desire and intention to do it. Or, you can learn a bit about building and breaking down a scene. Taking the time to learn to be a bit more professional about it will benefit you in the long run. Scenes are your bread and butter. Learning the ins and outs of their structure will help you understand their construction and how to dissect them. Do they need to be perfect on the first pass? No, rewrites will do that but by laying down a good foundation will allow rewrites to clean up the edges.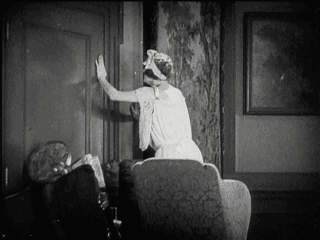 Each scene will have its own drama. It does not need to be MASSIVE. Simple, internal drama is still drama. This is the movement in your story. We talked about this a few posts back. As it moves through the scene you can feel when the actual scene ends by the way the drama is dealt with. That is your scene break and move to the next scene structure.
The First Scene Structure
Beginning: This is the setup. It introduces the characters, their connection, their behavior.
Middle: This section of the opening scene develops the conflict.
End: The end of the scene is where your characters make a choice to resolve or move beyond the conflict of the moment. These choices, more than likely, create further conflict that will carry into other scenes.
Storyboarding
The storyboard is a sketch of the scene. Now, the point of your scene is the moment of conflict. Use your storyboard to locate that exact moment and move the scene around it. Before you sit down to write your novel you should have, at least, a barebones storyboard. Something as simple as the idea of how the story will move. I am what you would call a tent-poler. I focus my story on 4 to 5 key moments: beginning, a few points in the middle, and the end. I then sit down and connect the dots.
With this idea of storyboarding, don't forget dialogue. Sometimes key moments in dialogue can reveal a secret that can unlock the entire story for your reader. Creating your sketch can allow you to write your scene in pieces. Once you have written and collected your snippets, you can put them together and create the full scene.
Deepening the Storyboard
Stage Setup: Where is your scene? In a car, the dining room, a closet under the stairs, or in a boat with a tiger? Set your stage. Know where things are in your scene: where is the couch, stairs, who is behind the steering wheel, or rowing the boat?
Characters: Motive. Why are they doing what they are doing? Add symbolism and tension.
Dialogue: Make their words key to the story as a whole and to how the characters are portrayed. The ditzy character isn't going to spout the square root of 56,754,328 randomly. No, I do not know the answer, but if you do- share with us.
Action: Large, small, and anywhere in between. It can be as simple as tapping their foot in annoyance or slamming a door. All the way up to driving their car off a cliff like Thelma and Louise.
Point of View: POV- Are you writing the story from the eyes of one character, two, or are you a camera watching what unfolds and tells the reader what you see. You need to know this, or you will confuse the heck out of your readers.
Are you done? What does your storyboard look like? Once you have all the points of your scene designed…write it.
Please remember that I am not trying to write this book for you word for word. I am skipping a lot of detail. I highly suggest you purchase the book and read between the lines.
Polish your sparkle and keep twirling.
Find joy. Be joy. Enjoy.
I'm always looking for new friends!
Like Follow Share
Twitter: https://twitter.com/TiciaRani
Twitter: https://twitter.com/WarrentNella
Facebook: https://www.facebook.com/Nella-Warrent-1863744137235991/?ref=bookmarks
LinkedIn: https://www.linkedin.com/in/ticia-metheney-22181476/
Amazon: https://www.amazon.com/B-TCH-UARY-Ticia-Rani-ebook/dp/B07NCG46BX/ref=sr_1_1?keywords=ticia+rani&qid=1573745735&sr=8-1
Instagram: https://www.instagram.com/nellawarrent/
Goodreads: https://www.goodreads.com/author/show/18848350.Ticia_Rani
Universal Code for O-B*tch-uary: https://books2read.com/u/bOZe8o
Universal Code for Sin Full: http://books2read.com/u/m2Vdqd
Amazon: https://www.amazon.com/Sin-Full-Nella-Warrent/dp/B0858V1PY2/ref=sr_1_fkmr0_2?keywords=sinful+nella+warrent&qid=1583163265&sr=8-2-fkmr0
Author Page: amazon.com/author/nellawarrent
#AmReading #BookLovers #Bibliophile #BookAddict #EBooks #LitFict #GoodReads #Fiction #WomensFiction #WhatToRead #bookstagram #Books #BookAddict #BookClub #BookNerd #BookPorn #Comedy #Family #Tragedy #Creativity #HeartbreakinglyHysterical #BookMarketing #SelfPub #AmWriting #WritersLife #urbanfantasy #instaauthor