**This post will go a bit longer than usual…You're welcome. **
As a writer I have had days where I dive in and don't stop until I pass out. I can't say I will hit the keyboard without a cuppa but immediately after. I swear. Just sayin'. Coffee is cheaper than bail. I have had stories straight up wake me from a sound sleep demanding my attention. I LOVE THOSE DAYS. But there are days…like now, when I can't find a word. Not one to put on the page. The characters seem to be sitting in the corner watching me. Judging me. Argh- I need more coffee. STOP JUDGING ME. Just tell me your dang story so I can write it down.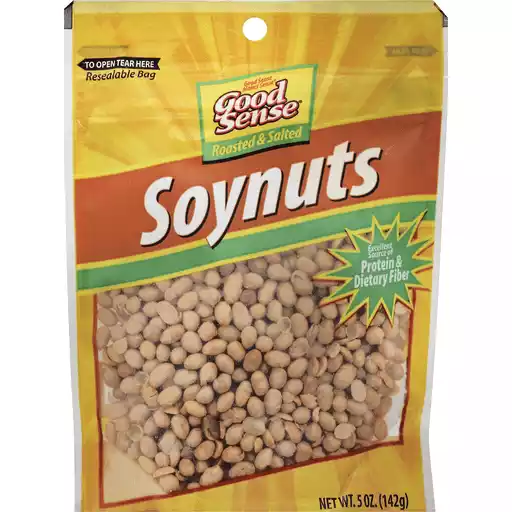 I am currently frozen in my story. Nothing is coming. Well, nothing good. I am putting down foundational info and hope to come back later and flesh it out. Please, Lawd, let that happen. Pleeeaasse. **sniffle, sniffle, beg** Okay, okay, I'm fine. Well, maybe. I need a fresh cuppa. Come on and refill yours and let's dig around for something to nibble. What do you have? I have some roasted soynuts. They are yummy, crunchy, and delish. You should find some if you have never had them before. Totally worth it.
Alright, get your cuppas and yummers and meet us on the reading rug. I'll be there in a sec. Let me get my copy of The Weekend Novelist by Robert J. Ray. We will be reading about warmups and writing tips. Grab a pillow and settle in.
Warming Up
Come on- let's do some mental jumping-jacks. You can do it! No? Okay, maybe we can try a few of the following to get the creative juices flowing instead.
Mind mapping: Time to doodle. We start with a tree trunk. This is the main idea of your story and as we create branches off of this, we build our plot. These off shoots can be characters and how they impact the main idea.
Writing practice: The suggested practice here is a ten-minute window of writing. Start with the line, "I remember…" Take a trip into your memory and write what comes to mind. As the books says, you will not run out of memories and maybe some can translate into parts of your story.
Writing with Friends: This can be in cafés, libraries, or group meetings. The idea is to feed off the energy in the room. Routines help too. Regular writing at the same time and same place.
Reading Aloud: Warm up by reading aloud. Reading primes the creative side of the brain. Take your time. Breathe deeply and do not hurry. Savor the words and the images being created. Enjoy it.
Breathe: Breath is the foundation of life. Therefore, the life force of writing. How you breathe can dictate how you write. If you are writing a flowy scene you tend to breathe slower. If it is an action scene your breathing picks up and your fingers race across the keys.
Writing Tips
The Weight of Heavy Investment
Forge on: We tend to start out with a bang and blaze through chapter one. But once we hit chapter two, we falter and run back to chapter one to do rewrites, futz with word choices, and begin to poke at the plot. No. Just no. This is a time killer and a motivational punch in the face. Forge ahead. Get the foundation down. Set the stones in your foundation to go back later and build the walls and hang the art. Make it pretty later.
Prepare, prepare, prepare: Okay, I am not a pantser, I need a plan of sorts. Do I need every scene plotted out? No, but I do need a good idea of what I want to accomplish as the story moves along. This is where you plan and prepare. Who are the characters and what role do they play in the progression of the story? Backstory? Motivation? Why is the good guy the good guy? The bad guy the bad guy? Think it through. You don't have to write in order, but you do need to know where the scenes go. I am a 'tent-poler.' I need 4 to 5 major points in the story set in place and I build the story around them.
Loading Your Unconscious: As you prepare, you activate your subconscious, creativity, and the motivational sections of your brain. Once you feed your story into your brain it begins to build and mutate and become something bigger, stronger, better plotted. Letting it stew strengthens the story. Builds the flavor. Great- now I'm hungry-er.
To Escape the Internal Editor, Write Under the Clock: As I have said, build your foundation. I wrote the first draft of Sin Full in under four months. I wrote everyday for two and a half hours and then walked away mid-sentence. The next day I would read what I had written the day before, make minor adjustments and get back into the flow of what I was writing. I would pick it up from the uncompleted sentence and write. I didn't 'edit' until after it was completed and rested for two months. Set your inner editor to the side and keep writing.
Writing to Produce Word Pictures: Fiction is drawing a picture for your readers to see. You are making it up, so it needs to be a vivid picture. Details, concrete images, use your five senses. Go back and read some of your favorite books. Figure out why they are your favorites. How do they describe the world in their story? Does your work compare?
It's easy to be sloppy. It's easy to give half, but a battle to give it your all. To write a strong quality work you must be strong and build your own quality.
Our first word picture will be…a character sketch.
Please remember that I am not trying to write this book for you word for word. I am skipping a lot of detail. I highly suggest you purchase the book and read between the lines.
Polish your sparkle and keep twirling.
Find joy. Be joy. Enjoy.
I'm always looking for new friends!
Like –>Follow –>Share
Twitter: https://twitter.com/TiciaRani
Twitter: https://twitter.com/WarrentNella
Facebook: https://www.facebook.com/Nella-Warrent-1863744137235991/?ref=bookmarks
LinkedIn: https://www.linkedin.com/in/ticia-metheney-22181476/
Amazon: https://www.amazon.com/B-TCH-UARY-Ticia-Rani-ebook/dp/B07NCG46BX/ref=sr_1_1?keywords=ticia+rani&qid=1573745735&sr=8-1
Instagram: https://www.instagram.com/nellawarrent/
Goodreads: https://www.goodreads.com/author/show/18848350.Ticia_Rani
Universal Code for O-B*tch-uary: https://books2read.com/u/bOZe8o
Universal Code for Sin Full: http://books2read.com/u/m2Vdqd
Amazon: https://www.amazon.com/Sin-Full-Nella-Warrent/dp/B0858V1PY2/ref=sr_1_fkmr0_2?keywords=sinful+nella+warrent&qid=1583163265&sr=8-2-fkmr0
Author Page: amazon.com/author/nellawarrent
#AmReading #BookLovers #Bibliophile #BookAddict #EBooks #LitFict #GoodReads #Fiction #WomensFiction #WhatToRead #bookstagram #Books #BookAddict #BookClub #BookNerd #BookPorn #Comedy #Family #Tragedy #Creativity #HeartbreakinglyHysterical #BookMarketing #SelfPub #AmWriting #WritersLife #urbanfantasy #instaauthor