**This will take a few posts so hold on to your shorts. **
As Mr. Bell states in the beginning of this chapter- this will be the nuts and bolts of what works. Keep that in mind as we move forward.
Orchestration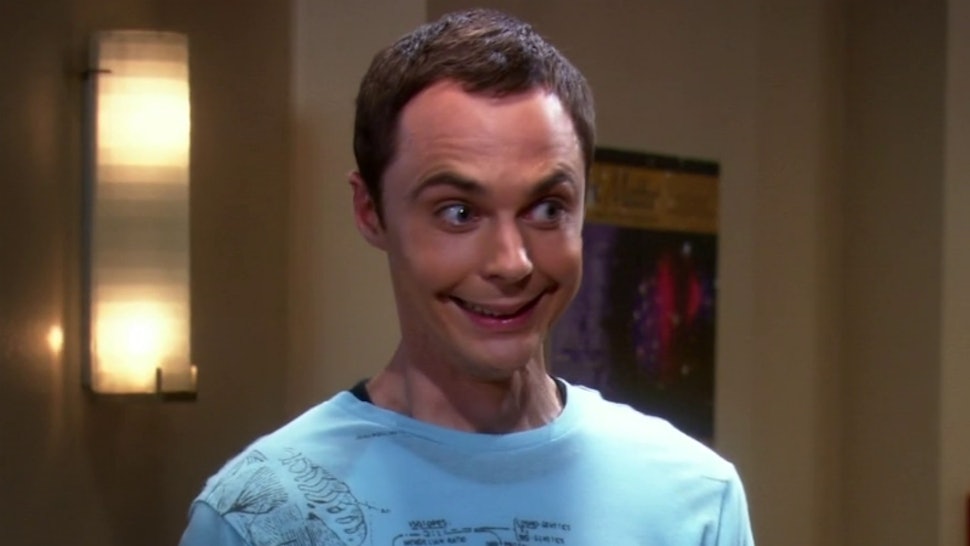 Remember, dialogue starts as you are creating your characters. How do they speak? Who do they share tension with? Where does the conflict lie? Create each scene with an idea of conflict in play. If done correctly, the dialogue will follow these cues. Think about it like The Big Bang. Not the beginning of everything but the tv show. Specifically, Sheldon Cooper. He is an instrument of conflict. Hear me out. No matter where you put him or with whatever character, he causes conflict. Solely because of how matter of fact he speaks. He calls it as he sees it without taking into consideration who he offends or why. The average person is more comfortable with subtlety. Soft speak.
Just pat me on the head and tell me all the things that are awesome about me. No, not the truth. Geesh. Don't be a meanie. – Me
You is kind. You is smart. You is important.- The Help by Kathryn Stockett
You is. Hello all you wonderous creatures. I hope today finds you fully believing how amazing you are. Are you following along in our journey? Do you have questions? Well, let me know how we are doing. Let me know in the comments what you need help with. I'm here. Grab your copy of How to Write Dazzling Dialogue by James Scott Bell. I am going to go fill my cuppa and grab something to nibble on. You should do the same. I will meet you at chapter 6.
More on Orchestration
For your novel:
Make a list of your characters. Give each a one- or two-line description.
Step back and make sure the descriptions are sufficiently different from each other.
Give each character one quirk. Make them irritating to at least two other characters.
Do some warmup scenes. Pair two characters at random and write a practice piece. This practice can lead to actual plot ideas and twists.
Flip the Obvious
Is what you are writing "expected" or "obvious?" Then it is time to flip the switch. This could be a great place to throw in a monkey wrench or plot twist. Okay, shift to me, when I was writing O-B*tch-uary, I designed two characters to be the bestest of besties, but then in came the monkey wrench. I threw in one of these flips and it ended up changing the entire friendship. It completely fractured the friendship and has become one of the most commented about portions of the book. Flip the switch and see where it goes.
Subtext
Oooo…Mr. Bell just gave a cool comparison. "Think of an iceberg. Now think of Leonardo DiCaprio.
The idea here is there is more below the surface. When you write a section there is far more behind the scenes. The mystery. The intrigue. You can weave subtext throughout using dialogue scenes by knowing things a) the reader doesn't, and or b) the other character doesn't know anything.
Secrets
Past Relationships
Rich backstory
Shocking experiences
Vivid memories
Fears
Hopes
Yearnings
Okay, grab a piece of paper and a pen/cil. In a rough circle write the names of all your main characters. Draw a line from one character to another. What is their relationship? Strangers? Past connections? Are they both aware of this connection? Only one knows? Or none? Play around with this and in different combinations of your characters. Do this as many times as you want to build strong back stories and character connections.
With this exercise in place and ideas formed…your dialogue will pulse with amazing subtext. Ta Da!
I have to say, I am truly learning from this book. Good choice.
Please remember that I am not trying to write this book for you word for word. I am skipping a lot of detail. I highly suggest you purchase the book and read between the lines.
Polish your sparkle and keep twirling.
Find joy. Be joy. Enjoy.
I'm always looking for new friends!
Like Follow Share
Twitter: https://twitter.com/TiciaRani
Twitter: https://twitter.com/WarrentNella
Facebook: https://www.facebook.com/Nella-Warrent-1863744137235991/?ref=bookmarks
LinkedIn: https://www.linkedin.com/in/ticia-metheney-22181476/
Amazon: https://www.amazon.com/B-TCH-UARY-Ticia-Rani-ebook/dp/B07NCG46BX/ref=sr_1_1?keywords=ticia+rani&qid=1573745735&sr=8-1
Instagram: https://www.instagram.com/nellawarrent/
Goodreads: https://www.goodreads.com/author/show/18848350.Ticia_Rani
Universal Code: https://books2read.com/u/bOZe8o
#AmReading #BookLovers #Bibliophile #BookAddict #EBooks #LitFict #GoodReads #Fiction #WomensFiction #WhatToRead #bookstagram #Books #BookAddict #BookClub #BookNerd #BookPorn #Comedy #Family #Tragedy #Creativity #HeartbreakinglyHysterical #BookMarketing #SelfPub #AmWriting #WritersLife #urbanfantasy #instaauthor