Dialogue in fiction has five main functions.
Reveal story information
Reveal character
Set the tone
Set the scene
Reveal theme
Well, we jumped right into it this time. Ha. Alrighty then. Go wipe the Cheeto dust off your copy of How to Write Dazzling Dialogue by James Scott Bell. Time to fill your cuppa and dig out the 'I'm desperate and have nothing else' nibbles that have collected dust at the back of your desk drawer. Mmmm…Green Apple Jolly Ranchers with six months of dust and fur-baby hair. Yum. I am sipping a lovely cuppa tea. Still no nibbles even though I want some. Not feelin' 100. Blarg.
So, let's start with #1 cuz, well…it's #1. Duh
Reveal story information
There are 2 ways to deliver necessary information for your reader to follow the story: narrative and dialogue.
Narrative is used because it is an easy way to get the information out there.
Frankie is a chiweenie.
He is six months old.
Now write it where the narrative is reflecting the character's life.
Frankie sees himself as more than a chiweenie.
He would show us in time.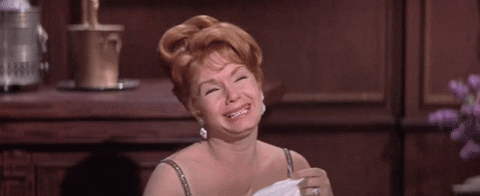 Moving, right? I know. Frankie's story is so moving.
Now, dialogue is seen as a more artful way to reveal details of the story. BUT it must be relevant. You can't just toss in random info in dialogue.
"Hi, my best friend, Susan. I can't believe you drove to my house on…blah blah blah address."
This is like barfing info into the readers lap. It's like you don't have faith in your skill of delivering information in a more subtle way. What to watch for is a character saying something both characters already know.
"Yes, Ticia, I am your best friend, Susan."
What is the right way to handle exposition dialogue? I don't know. Let's read on and find out. Okay, first, figure out how much exposition doo you need? One of Mr. Bell's suggestions is: Act first, explain later. If there is enough action to keep your reader interested the explanation can wait. By holding off on all the details it offers a level of mystery to your story. Keep your readers wondering.
Second, Make your dialogue tense or exposition within confrontation.
"Hi, Ticia."
"Oh, Hi, Susan."
"That was a heck of a drive."
Now let's add some attitude. Cuz we have attitude.
"Ticia."
"Susan."
"Why in the blazes did you move so f@#*ing far away!? Do you know how long it takes to get here? Do ya?"
Spicy right there. Hehehehehe.
You can deliver a lot in your dialogue without doing an info dump. You aren't giving all the details up front. It should be a trickle that builds as the story progresses. A slow burn.
**This is a longer section so it will take a few posts to get through it. I will be as descriptive as possible on where to find us in the book. **
Please remember that I am not trying to write this book for you word for word. I am skipping a lot of detail. I highly suggest you purchase the book and read between the lines.
Polish your sparkle and keep twirling.
Find joy. Be joy. Enjoy.
I'm always looking for new friends!
Like Follow Share
Twitter: https://twitter.com/TiciaRani
Twitter: https://twitter.com/WarrentNella
Facebook: https://www.facebook.com/Nella-Warrent-1863744137235991/?ref=bookmarks
LinkedIn: https://www.linkedin.com/in/ticia-metheney-22181476/
Amazon: https://www.amazon.com/B-TCH-UARY-Ticia-Rani-ebook/dp/B07NCG46BX/ref=sr_1_1?keywords=ticia+rani&qid=1573745735&sr=8-1
Instagram: https://www.instagram.com/nellawarrent/
Goodreads: https://www.goodreads.com/author/show/18848350.Ticia_Rani
Universal Code: https://books2read.com/u/bOZe8o
#AmReading #BookLovers #Bibliophile #BookAddict #EBooks #LitFict #GoodReads #Fiction #WomensFiction #WhatToRead #bookstagram #Books #BookAddict #BookClub #BookNerd #BookPorn #Comedy #Family #Tragedy #Creativity #HeartbreakinglyHysterical #BookMarketing #SelfPub #AmWriting #WritersLife #urbanfantasy #instaauthor