And it is time to fight. Fight to the death! Or until someone gets the Golden Carrot. Or personal growth through overcoming the flaw that has plagued them throughout the journey. Options. We have options here. The battle doesn't have to be a "battle." Fisticuffs are not required. No guns, knives, or duct tape (I use this to torture a character in Sin Full) required. The battle can be a simple face to face confrontation. Girding of loins gets the MC closer to the external prize. WooHoo! But the inner battle has yet to be achieved…but they are pretty darn close.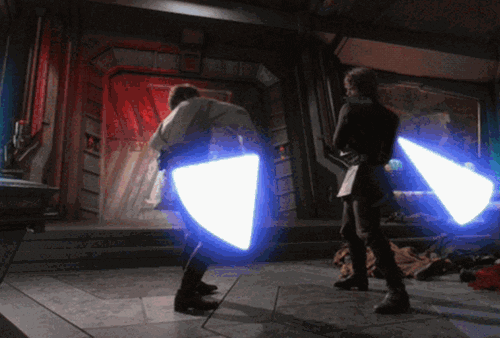 Who imagined Light Sabers in the opening paragraph? You know, cuz Star Wars stuff? Not me. I can honestly say, at my age, I have never made it through an entire movie without falling asleep. Nope, not one. Total snooze-fest for me. Now, my bestie is a massive fan of all things Star Wars, so being friends with me is going against her beliefs. But I'm worth it!
Okay…Hi! How ya doin'? I'm good. Thanks for asking. We had a wonderful Family Christmas at our home on Sunday and it was amaze-balls. Tons of food. Massive bouts of laughter. New faces. New relationships, and gag gifts that were EPIC. I can't wait to do it again. I know you wanted to know all that, right? Go run and get your copy of Take Off Your Pants! by Libbie Hawker and join me in our journey. Pour yourself a fresh cuppa and the last of the Christmas cookies to nibble on. Me? No nibbles. Still recovering from the bug that tried really hard to kill me last week. Blarg.
Plot: "DEATH"
Not always REAL death but death of the flaw. Your MC reaches deep down within and finds the strength to conquer his inner gremlin. Per Ms. Hawker- he effectively "kills off" the person they were before. Now your MC can immerge as a whole, flawless person. TaDa!
This can also be the final push for the finish line. The attack to capture the Golden Carrot. Now, your MC can fail in this attempt. That is okay. Sometimes it is all about the journey not the treasure at the end. However, the battle is the final climax at the end of your story. A dramatic sacrifice is typically made to show they are a different and worthy person to be the one granted the Golden Carrot.
Plot: Outcome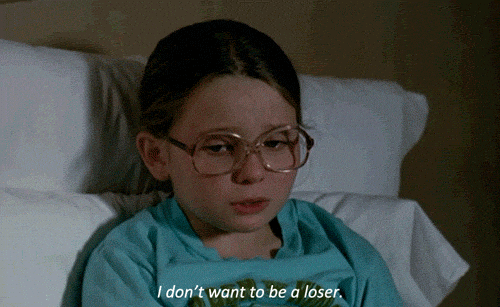 And the end is near! This is where you decide how your tale will end. The final stages in your writing should help you decide how dramatic your tale should end. Make it clear if your MC won or lost. We know they changed and fixed their flaw, all that remains is the aftermath. Did they win the Golden Carrot or watch their antagonist chop it up and put it in their own stew? This is also where you revisit your book's theme. Wrap it all up with a tidy bow in the final sentence. Leave your reader informed, with a resolved storyline, and begging for more (from you as a writer).
*** I know I got very 'gif-fy' today. BUT THEY ARE FUNNY. ***
We have officially reached the 70% mark in this book. It ends at 95% so we are getting close. We need to decide on the next book we will cover. Let me know which of the books below you are interested in.
Please remember that I am not trying to write this book for you word for word. I am skipping a lot of detail. I highly suggest you purchase the book and read between the lines.
Polish your sparkle and keep twirling.
Find joy. Be joy. Enjoy.
I'm always looking for new friends!
Like –>Follow –>Share –>
Twitter: https://twitter.com/TiciaRani
Twitter: https://twitter.com/WarrentNella
Facebook: https://www.facebook.com/Nella-Warrent-1863744137235991/?ref=bookmarks
LinkedIn: https://www.linkedin.com/in/ticia-metheney-22181476/
Amazon: https://www.amazon.com/B-TCH-UARY-Ticia-Rani-ebook/dp/B07NCG46BX/ref=sr_1_1?keywords=ticia+rani&qid=1573745735&sr=8-1
Instagram: https://www.instagram.com/nellawarrent/
Goodreads: https://www.goodreads.com/author/show/18848350.Ticia_Rani
Universal Code: https://books2read.com/u/bOZe8o
#AmReading #BookLovers #Bibliophile #BookAddict #EBooks #LitFict #GoodReads #Fiction #WomensFiction #WhatToRead #bookstagram #Books #BookAddict #BookClub #BookNerd #BookPorn #Comedy #Family #Tragedy #Creativity #HeartbreakinglyHysterical #BookMarketing #SelfPub #AmWriting #WritersLife #urbanfantasy #instaauthor