What does that mean? Simple…well, maybe not SIMPLE but the idea is to make it that way. The idea is to take a large project and break it down into smaller increments, so you are not overwhelmed. The example in the book was approaching gym life, but I think I have tossed out the Gym Unicorn enough for you all. Now, there are a multitude of things this idea can apply too in your daily life.
We recently moved, which was absolute H-E-Double hockey sticks. I be old and broken so moving had to be planned out and taken step by step. The giant elephant of a project needed to be approached in a way I could handle over a span of time. I had to downsize and pack 12 rooms. That sounds like a lot, but the rooms were of normal size and half were the basement spaces. I took it one room at a time over the course of a few weeks leaving the kitchen, our bathroom and bedroom for last. One step at a time, one box at a time. Don't get me wrong- it sucked- but it wasn't overwhelming.
I feel overwhelmed with NaNoWriMo, writer's groups, critiques, friends, and family all sitting in my head fighting for dominance. ARGH! One bite at a time. Have you ever felt this way? Like you have 10 pounds of things to fit into a 5-pound sack? How are you supposed to get it all done?! Well, let's find out together. Pour yourself a calming cuppa tea, grab a comfort nibble and turn to page 173 in your copy of Around the Writer's Block by Rosanne Bane. Let us seek the wisdom to relieve the panic of too much to do.
We must learn how to break our projects down into smaller, more accomplishable steps.
Show up in the office.
Turn on the computer.
Open the file you are working on.
Write ONE sentence.
Now, somewhere in there you would fill your cuppa and grab a nibble. Let's not forget the important things, shall we.
Most days, this should be all it takes to get you in the mind set to work. BUT…there's that but again…what if your project is MASSIVE? Like, let's say…a novel. That's easy too. The assumption, to the outside world, is that we simply tuck in at our desk and start typing until we hit 'The End.' But we know that is far from the reality of it all. Let's break it down into steps.
Think about the book idea. Let your mind wrap itself around it. Let it decide if it is a project worth chasing.
Once you know you are in for the long haul, research is your next step. You need to know as much as possible about the topic you are writing about.
STOP. Yes, stop. Stew in it. Contemplate it. INCUBATE. Remember way back about a dozen or more posts ago? Incubating was a step.
This step depends on your style of writing- are you a plotter or a pantser? If you plot, how do you plot? Chapter by chapter, tent poles…Whichever style you use, this is where you start.
When you are ready, start. One word at a time. One line. One paragraph. And so on.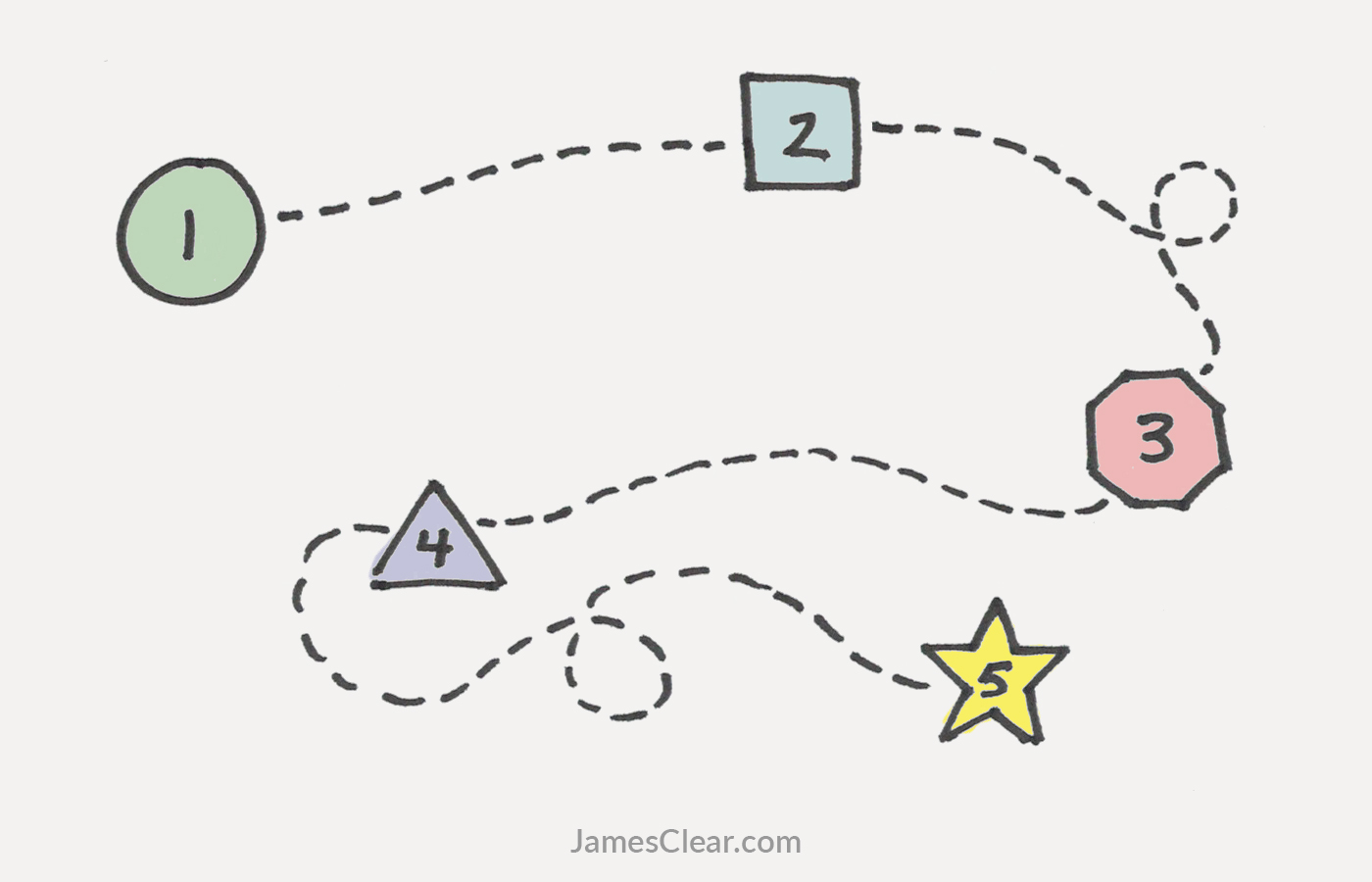 This can take time. It will take you as long as you need for each step. O-B*tch-uary took me 18 months to complete. Sin Full, the next book coming, took me 4 months. They varied because of the style and genre. O-B*tch-uary required a lot of research and study. Sin Full is Urban Fantasy and required minimal research. Assume if you are writing non-fiction, your research time is going to be long. If you are writing fantasy, it is all in your head. You get to build your world from the ground up. It all depends on you and the tale you want to tell. No, NEED to tell.